Every metal roofing manufacturer or supplier has a set of standard color options for customers to choose from.
However, what if you want a color for your metal roofing project that is not on the standard color card? Is getting a custom color a possibility? If you can, what is the process to get the specific color you want or need for your project?
The simple answer is yes, you can order a custom color. But there are some critical considerations to know before you buy, including the steps of the ordering process and the benefits and drawbacks of choosing a custom color.
At Sheffield Metals, we want to make sure that you achieve the design goals for your project(s) — whether it's with a standard coil color or a custom coil color. We've worked with many home and property owners, contractors, and beyond to find the best color solution; that's how we know the importance of being open about the custom color process and why your project may or may not be a good fit for it.
---
---
What Is a Custom Color in Metal Roofing?
A custom color in metal roofing is exactly what it sounds like: A color that is custom formulated and is outside of the standard color options that a metal sheet and coil supplier/manufacturer offers to customers.
This could mean it's an entirely new pigment that the paint manufacturer must formulate via matching technology. Or, it could be a color or finish available through the paint manufacturer but not a standard color or sheet option from the metal supplier.
How to Order at Custom Color at Sheffield Metals
Step 1: Determine if the project is a good candidate for a custom color.
The first and often shortest step is determining if your project would be a good fit to order a custom color. Most notably, we'll verify that your order meets the minimum custom color threshold of 5,000 pounds of sheet/coil. We'll discuss why a minimum quantity exists later in this article.
If your order meets the minimum, or you're okay with ordering at 5,000 pounds of material, we'll determine if the color you want is comparable to any of the colors on our standard color card. Some property owners are surprised at how close a color is to one we already offer, so we ensure that the custom color is still desired.
Finally, we'll verify that it's possible to get the custom color in your region and then estimate the lead time so you know what to expect.
Step 2: Identify the correct color.
At Sheffield Metals, our exclusive paint manufacturing partner is Sherwin-Williams, one of the leading names in paint worldwide. Because Sherwin-Williams is an innovator in color technology, they have an extensive library of custom coil color options, which you can view here.
If the customer would like a Sherwin-Williams color, we only need the code associated with that color. We will then confirm the color with Sherwin-Williams and get it into production in your chosen paint system.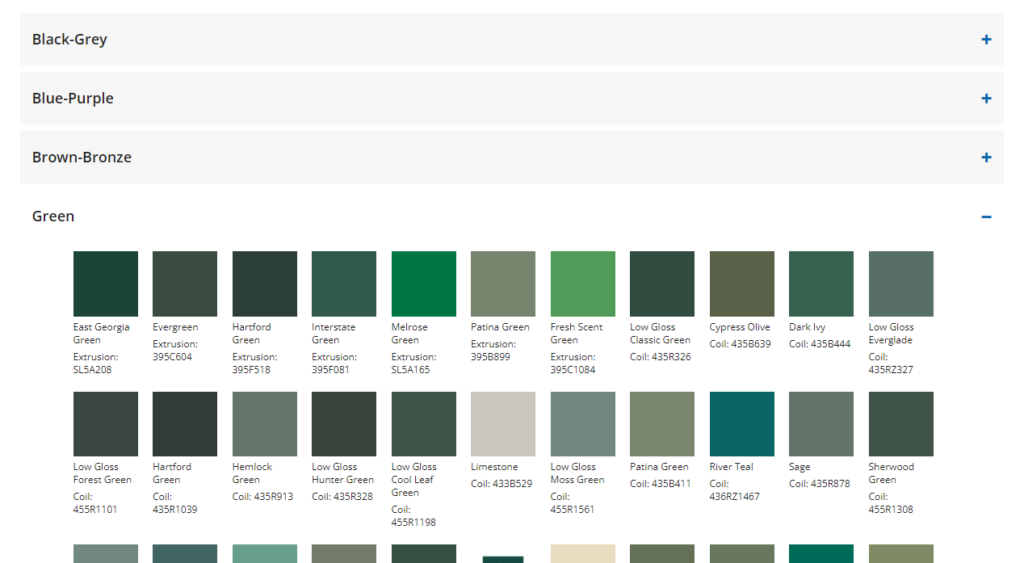 So you might ask: Is it still a custom color if Sherwin Williams has it as a color option in their library? The answer is yes, as any colors outside of the ones on our color chart have to be specifically formulated, coordinated, and ordered from the paint manufacturer.
If the customer would like the color to be matched to a specific existing piece of material, a corporate color, or beyond, a color sample will need to be sent to Sherwin-Williams. A Sheffield Metals account management team member can assist you with this process, as it will take more time than locating an existing paint code.
Once Sherwin-Williams receives the item for color matching, they will use a color analyzer to determine the color and then match it to the closest color on their color palette.
Step 3: Alignment with the supply chain.
After the color is selected, now is when we would line up everything within the supply chain. Here is a quick list of some of the tasks happening behind the scenes:
We order the custom color in the desired paint system type from Sherwin-Williams, including the amount of paint required to complete the order, and then arrange to send it to the coil coating line.
We will then allocate the correct amount of metal material from the mill (i.e., Galvalume, aluminum, etc.) to be custom painted. Then, we ensure the metal is sent to the same coating line that received the custom color.
Communicate with the coil coating line so they know to run the correct material with the right custom color. From there, we can get updates on when the material goes through the paint coating line.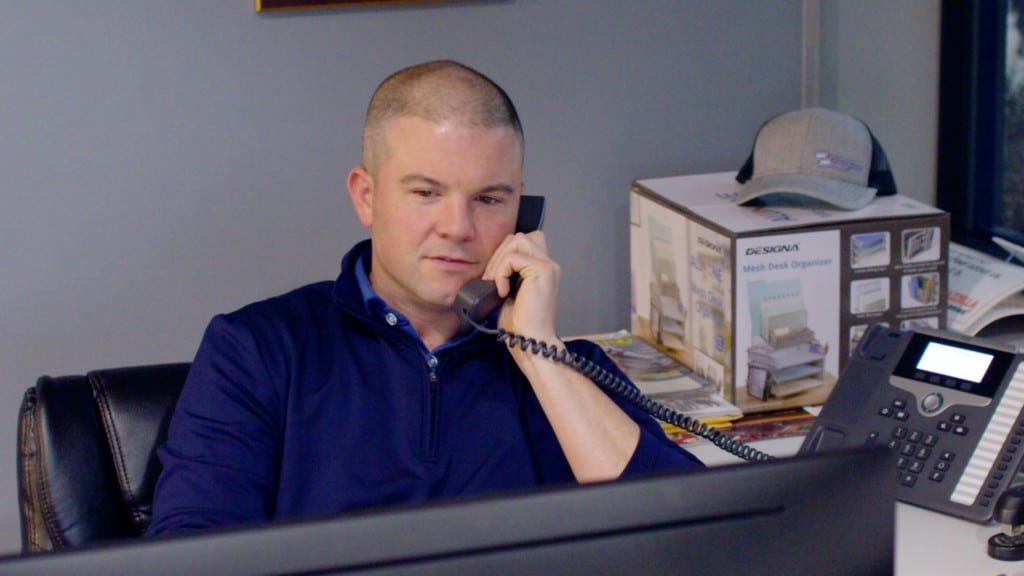 Step 4: Shipment to a local Sheffield Metals facility.
After the custom color is painted onto the metal, the material is shipped from the coating line to the closest Sheffield Metals facility in your region.
After receiving the painted coils, we'll work with the appropriate parties to arrange further shipment or pick up from our facility by the contractor or manufacturer that is rollforming and/or installing the finished panels.
Benefits of Ordering a Custom Color
Design freedom
Arguably the most significant benefit to ordering a custom color is that it allows for more design freedom. One of the common reasons that people choose to purchase, install, or specify metal roofing is that it can come in virtually any color, including bright/vivid colors, earth tones, neutrals, etc.
The ability to choose a custom color is often the catalyst for those looking for unique metal roof and wall colors to fit the design of their home or property. Plus, custom colors often make a structure stand out, as they're usually outside of the realm of standard color offerings. If this is a goal for your project, a custom color might be the best choice.
Allows for matching of existing elements, brand colors, etc.
As we discussed, the ability to match a metal roof or wall to an existing element, corporate branding color, and beyond is essential for many customers. That's why Sherwin-Williams's color-matching technology exists — to bring your vision or design to life. To elaborate a little more on what can be used to color match, you can send a sample of anything to them to get the custom color as close as possible.
Here are just a few examples of sample items that Sherwin-Williams has color matched in the past:
An existing piece of metal roof
Rocks and other stone materials
Tree bark
A photo or logo
Fabric and other textiles
One of the most common custom color requests is to match an existing brand or corporate color, especially for commercial projects. For example, we did a custom color for the roof at an IHOP restaurant, which needed to match IHOP's specific blue corporate color as close as possible.
Architects and designers will specify if the roof or wall for their project will need to be a brand-specific color. Let's suppose that corporate color is outside of our standard color card. In that case, we can work with them to identify the correct color code that is the absolute closest at Sherwin-Williams and then work through the step-by-step process outlined above.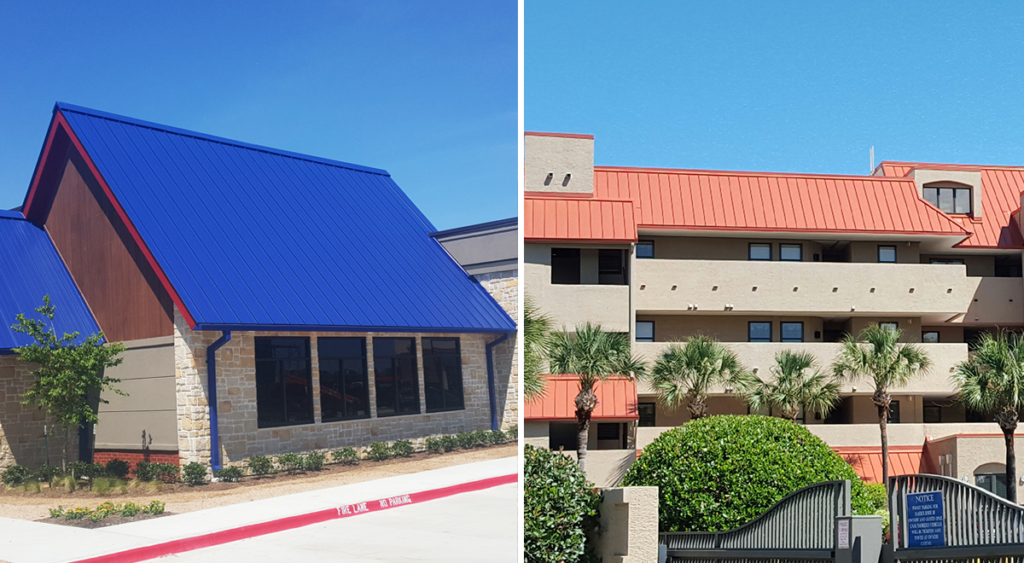 Adhere to HOA, municipality, or historic district requirements
Another benefit to ordering a custom color is that it can help many home and property owners adhere to their local building requirements, including Homeowners Associations (HOAs), municipalities, and historic districts. Some associations have specific colors, materials, styles, etc., that can be installed on a property within its jurisdictions.
HOA and municipality rules vary drastically, but many will require you to submit project plans so the HOA board can approve them. So, if metal roofing of a specific color is needed, choosing a custom color that fits within those parameters might be a good option.
Additionally, there are historical projects that have specific restoration standards to follow. Sometimes, a custom color might be the best way to get a high-performance roof or wall system while still following the requirements for historic districts/areas.
In addition to the color, some of these associations also require a minimum Solar Reflective Index (SRI) value to aid in the property's energy efficiency. While PVDF paint systems are highly reflective, some colors are inherently more reflective than others, such as whites, beiges, and lighter colors. It's essential to ensure your custom color meets your municipality's cool metal roofing and SRI requirements.
More customization options
Finally, choosing a custom color ultimately gives the buyer more control, meaning that you can truly customize the sheet and coil for your roof or wall system.
This includes the option of:
Metal type

Galvalume (most common), aluminum, galvanized, etc.

Paint system type
Finish type

Glossy (most common), low-gloss, matte, etc.

Special effect type

Metallic, textured, color shift, etc.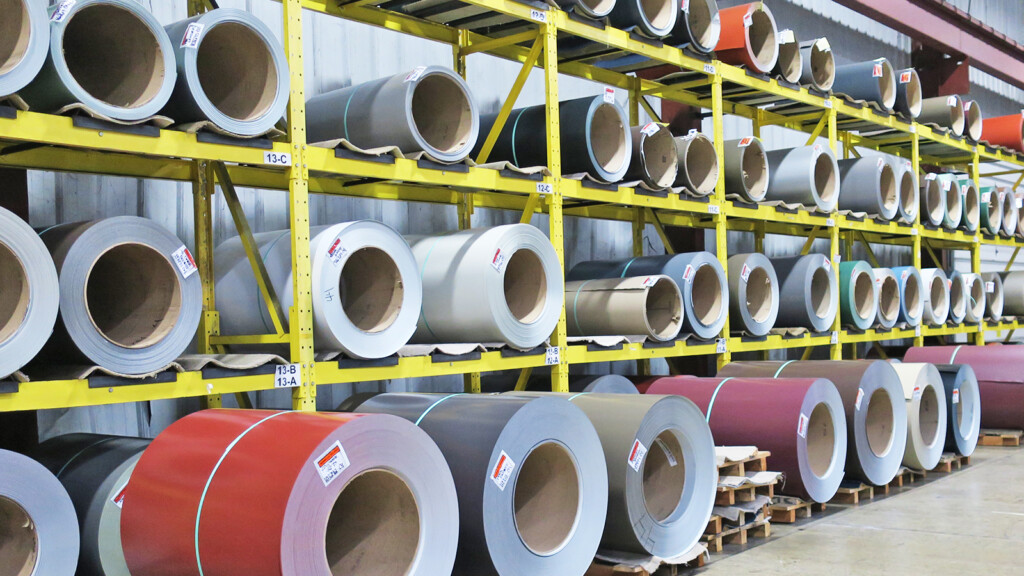 Drawbacks of Ordering a Custom Color 
Minimum ordering quantities
The majority of metal sheet and coil suppliers do have a minimum quantity threshold that must be met to run a custom color — including Sheffield Metals. As discussed above, our custom color order minimum is 5,000 pounds of material.
For reference, one pound of 24-gauge Galvalume is relatively close to one square foot of material. On the other hand, aluminum weighs less, and one pound of .032" aluminum is over two square feet of material. (There is a more concise conversion involved to get the total square footage for a roof based on the property's slope and chosen panel size, which the contractor will determine.)
You might be asking why there are minimum order quantities. It boils down to the infrastructure disruption that custom color orders create, especially at a coil coating line. Many of these coating lines are set up to handle a large majority of their orders in the standard, high-demand colors such as Dark Bronze, Matte Black, or Charcoal Gray. Plus, at least 5,000 pounds of the material gives enough space for the allowable paint tolerance (400 linear feet) to be taken into consideration.
If you're ordering a custom color and your structure is below the 5000-lb threshold, it can still be done; however, the order will have to be a minimum of 5,000 pounds. So, the property owner is responsible for paying for and storing any of the unused extra material.
More expensive
The cost of a custom color is often a disadvantage because it will be more expensive than a standard color option. The material with a custom color can cost about two to three times more than a standard color option. If you're concerned about the cost, coil suppliers like Sheffield Metals can always provide a quote so you know the price you can expect.
The following coil and coating attributes will influence the price:
Paint system

Example: PVDF and FEVE systems will be more expensive than an SMP system.

Color pigment

Example: Light colors (least expensive) -> Earth tones -> Bright, vivid colors -> Metallic colors (most expensive)

Metal material

Example: Aluminum material will cost more than Galvalume and galvanized.

A myriad of other factors, including finish type, availability, shipping, special effects, etc.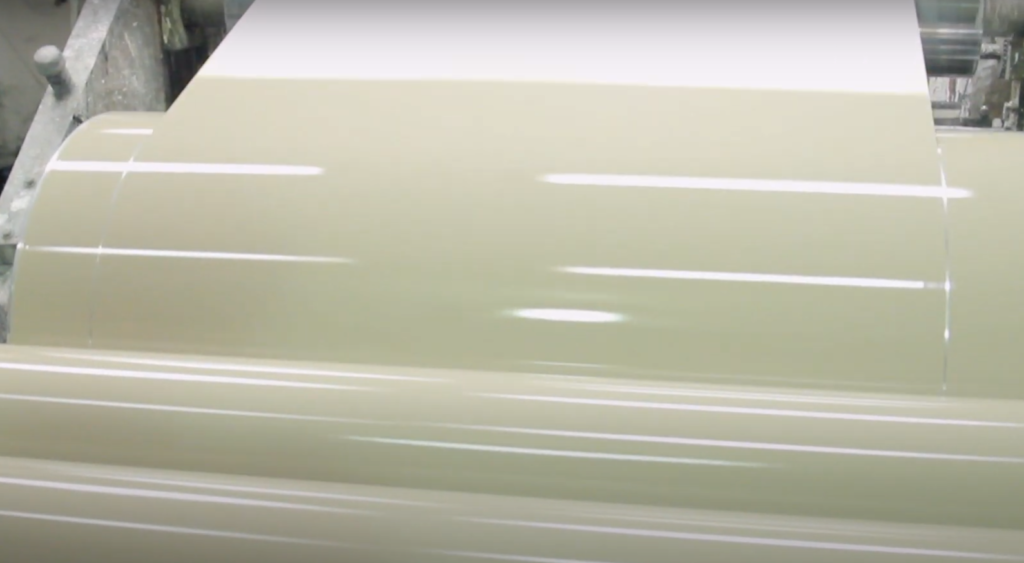 Longer lead times
As we discussed, ordering a custom color will have an extended lead time. Generally, you can expect around a six- to eight-week timeframe between order placement and when it's delivered to a Sheffield Metals location. Lead times will be even longer if you're sending a sample for Sherwin-Williams to color match.
Keep in mind that as supply chains have improved in some areas over the first six months of 2022, many companies are still experiencing sourcing and shipping difficulties. This could impact the lead time, so it's best to verify timing expectations before buying.
Damaged or replacement material
If any coil or finished panels are damaged in shipment or installation of the system, replacing it is going to be difficult or impossible without another coil coating run. Plus, another paint run means another minimum purchase. The same is true if panels are damaged during the life of the roof.
Overall, custom colors make it harder to replace individual sections without spending a significant amount of money on new, custom-coated material.
PVDF shortage
In the first half of 2022, the entire metal roofing market is experiencing a disruption in getting PVDF-coated products due to shifted demands and expanded uses of PVDF in other industries.
We have an entire article dedicated to this topic, but to recap: PVDF is a product used to produce batteries for electric vehicles (EVs) and battery solutions for renewable energy systems, both of which are in high demand. Battery and EV manufacturers are willing and able to pay higher prices for PVDF than the traditional architectural metal construction industry. This puts PVDF manufacturers in a spot where they're more inclined to sell to the market that will pay a premium for their products, which is why more PVDF is allocated to the battery and EV manufacturers. Additionally, China is keeping much of its PVDF to assist with battery manufacturing.
In mid-January, nearly all metal roofing suppliers that purchase PVDF coatings are on allocation from their paint suppliers. This means we can continue to get PVDF coatings at the level we're currently buying them, and maybe a little more. However, Sherwin-Williams doesn't have enough PVDF to take on many new customers. This situation may impact the ability to get a custom color in a PVDF paint system.
Final Thoughts on Custom Colors for Metal Roofing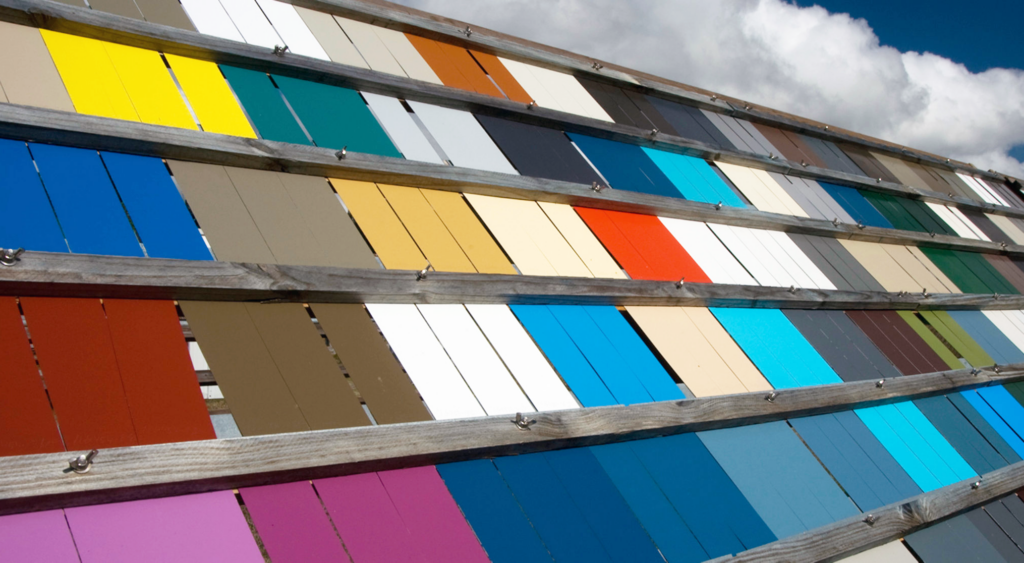 Is a custom coil color the right choice for your project? It depends.
To help in the decision process, here are some questions you can ask yourself to better gauge if a custom color is the best option for you:
What is the level of importance of getting a color that is exactly what you envisioned or designed for? Is there any room for substitutions?
Is your project large enough to meet the 5,000-lb custom color order threshold?

One pound is Galvalume is equal to about one square foot of material.
One pound of aluminum is equal to about two square feet of material.

How close to a standard color is the custom color you need? Is it a unique color?
Is the project in an HOA, municipality, or historic district that restricts certain building colors or finishes?
What are your price expectations for the material alone?
What is the expected lead time/timeframe for the project?
If you do get a custom color, what are you looking to order in regards to metal type, paint system, color family, finish type, etc.?
Here at Sheffield Metals, our goal is to make sure the metal coil we supply is exactly what our customers expect, especially when it comes to the color and paint system. That's why we've partnered with trusted paint supplier Sherwin Williams to make all colors — standard, custom, and otherwise — come to life.
If you're looking for a custom color or you have a question about ordering one, our team is here to help. Contact one of our knowledgeable metal roofing specialists today!
---
---