Control Your Manufacturing with New Tech Machinery Portable Rollformers!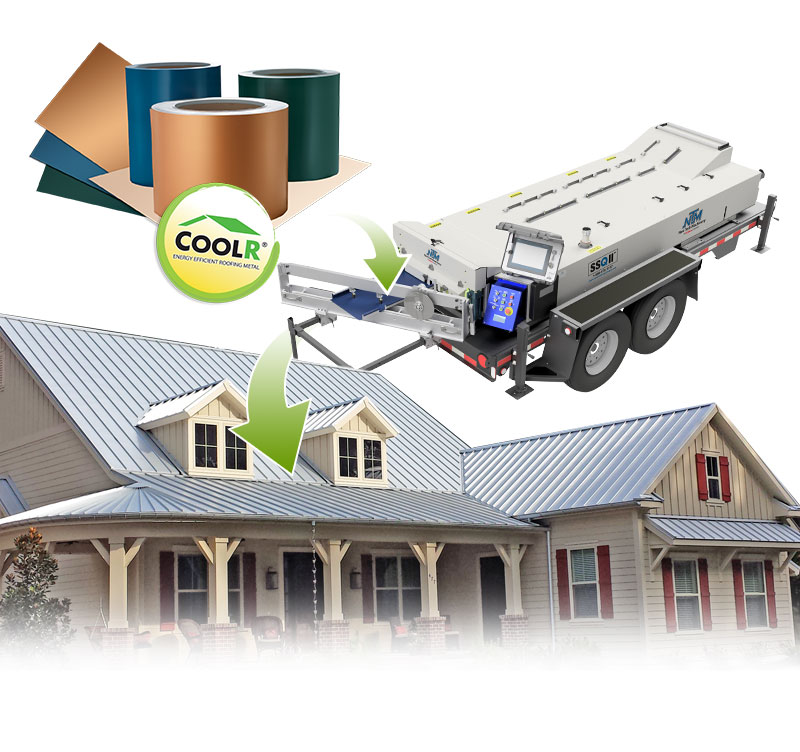 Sheffield Metals is a trusted distributor of numerous metal roof and wall panel rollforming machinery, including the well-known portable rollforming manufacturer New Tech Machinery (NTM).
NTM's portable roof panel, wall panel, and gutter machines are recognized as the world's finest portable rollformers. In addition to the option to take the rollformers directly to a job site, their machines can be used as stationary in-plant factory machines. Best of all, you have more control over your own manufacturing, and can enjoy these additional benefits:
Reduced lead times
Increase efficiency
Reduced scrap and waste
Reduced carbon footprint
Engineering available for roof and wall panels
Access to technical support and training
Access to weathertight warranties
Sheffield Metals' coils and sheets are compatible with all New Tech Machinery equipment and produce outstanding finished panels in a number of engineered and non-engineered profiles, as well as gutter profiles. NTM rollformers are backed by some of the best minds in the business – and Sheffield Metals is proud to be a distributor.
Interested in adding metal rollforming machinery to your business? Let's talk!
Roof Panel Machines Brochure
---
Brakes, Shears, & Additional Machinery
In addition to the panel and gutter machines, we also offer metal fabrication and specialty machine options. Ask us about:
Brakes & shears (Schechtl & Cidan Machinery options)
Panel curvers
Seamers