As 2020 winds down and many of us are looking forward to taking some much needed time off for the holidays, we wanted to take a moment to reflect and look back on the past 12 months.
Since most of the news from the year has focused around a few major topics, we won't dwell on discussing the difficult times. Instead, let's shift back to our common interest: The metal roofing and metal construction industry.
So, what's in store for 2021 at Sheffield Metals? Our goals for our business, educational articles, videos, downloads, courses, and beyond remain the same:
Assisting contractors, manufacturers, fabricators, and wholesalers in selling their metal roofing products and services.
Providing valuable resources for architects and designers to use when specifying metal roof and wall systems.
Helping to educate home and property owners before, during, and after purchasing a metal roof or wall.
In the days and months ahead, our team has committed to embracing the challenges and doing our best to adapt. That way, we can continue to help you achieve project success and grow your businesses in the way you envision.
Before we officially say goodbye to 2020, let's recap some of our favorite blog article posts published in the Metal Roofing Learning Center this year.
The 8 Best Metal Roofing Articles of 2020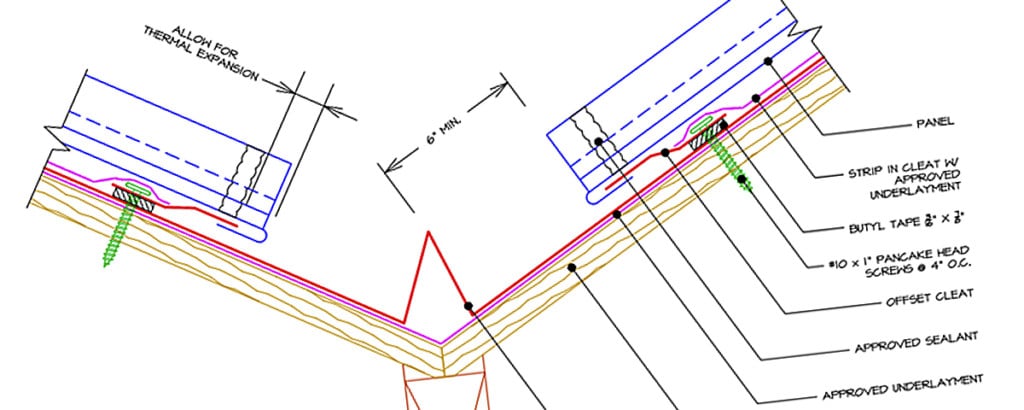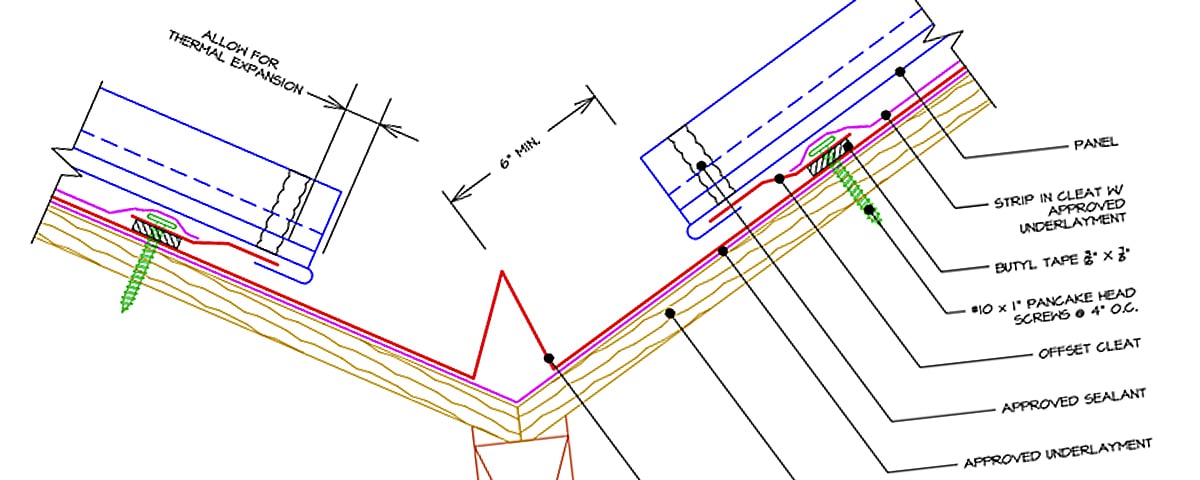 Have you ever purchased a new desk or bookshelf from one of those big-box stores where you had to take it home and assemble it? The recommended instructions and step-by-step details for items like this make it far easier to put together, right?
Now, let's think of it on a larger scale. Would you want something as important as their roof put on your property without the installers following any set guidelines or tested methods of installation?
The answer is probably no. Whether you're a property owner, roofing contractor, or installer: The metal roof should be installed according to the manufacturer's recommended installation details.
At Sheffield Metals, we put a significant amount of time and testing into our installation details for all of our engineered standing seam metal roofing profiles. These guidelines for how to properly install the flashing materials are critical to the success of the roof system, and that's why we want to share:
What installation details are and why they're important
Inadequate/inferior installation detail scenarios
How to avoid problems from bad installation details
---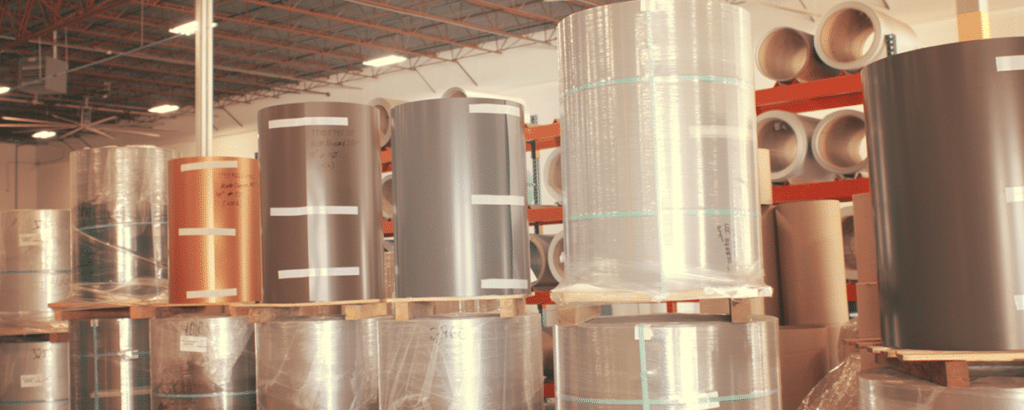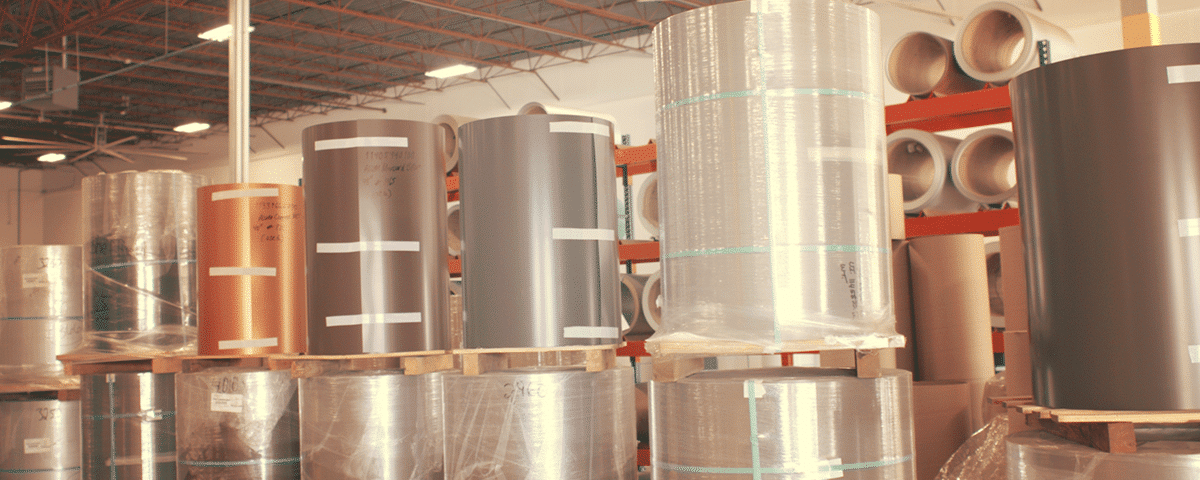 If you're a contractor who installs standing seam metal roof and wall systems, you significantly rely on coil manufacturers and suppliers to provide high-quality material for your projects.
Whether you're rollforming your own panels on-site or purchasing panels from a regional manufacturer, you might run into a supplier that is advertising a low price for what seems like a quality metal sheet and coil product.
However, these low-cost coil suppliers are often cutting corners, including lacking proper quality assurance procedures, supplying a lesser quality product, or offering little to no post-sales support, all of which can negatively affect you and your contracting business.
At Sheffield Metals, we don't claim to be a low-cost coil supplier. We offer our metal products at a competitive price level, which allows us to:
Buy domestic steel the majority of the time.
Coat the metal in a high-performance paint system.
Slit and process the coil in-house.
Provide valuable warranties, panel profile engineering, technical and design assistance, and a variety of other services.
In the article, we're going to discuss the top six problems that your contracting business could encounter if you choose the low-cost metal coil supplier.
---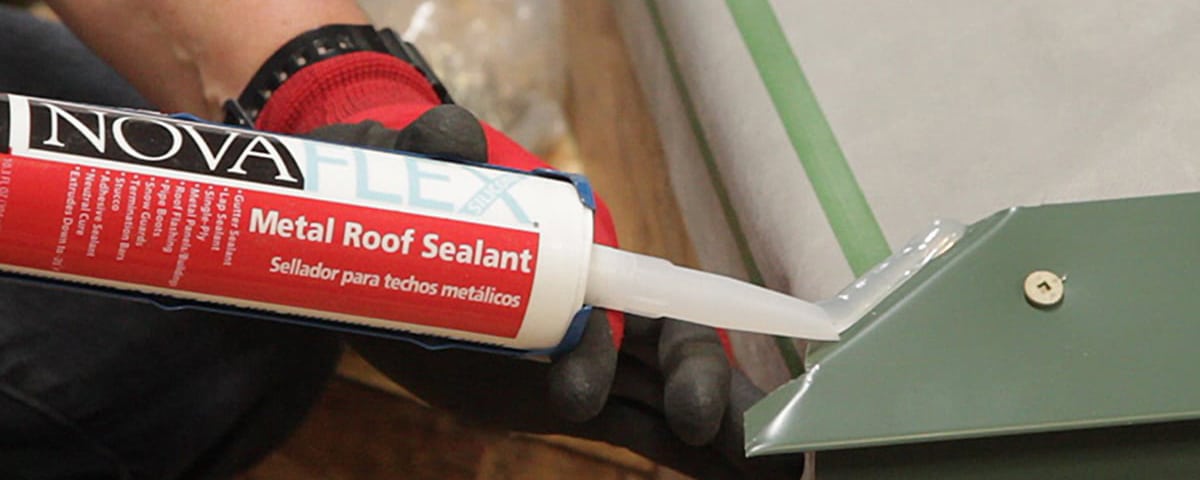 Like fasteners or other small components of a metal roofing system, sealant might not seem like a significant piece of the puzzle.
Even though you might not see the sealant, it's a critical part of the roof system, especially as a secondary defense against water intrusion.
Beyond offering the metal sheet and coil used in metal roofing systems, Sheffield Metals also offers sealant and other metal roofing accessories — making us a one-stop shop for everything needed to install a standing seam metal roof. On top of that, sealant plays a huge role in the engineering of our profiles, which is why we think knowing about the different uses and types of sealant is important.
In this article, expect to learn:
What sealant is
The types of sealants
Application methods and special characteristics of different sealants
Key considerations to remember about sealant
---

The option to apply for or purchase warranties is a critical component of specifying or buying a metal roof or wall on an architectural project.
Warranties act as a key selling point and provide reassurance that the roof or wall system will stand the test of time and won't degrade due to manufacturer or installation issues.
That being said, how familiar are you with the various types of warranties, inclusions/exclusions, and warranty considerations?
At Sheffield Metals, we take our warranties seriously, especially when it comes to something as important as the integrity of the metal roof and wall systems that utilize our metal products. That's why we've invested time and money into testing our products to ensure that we meet or exceed the terms of the warranties we offer.
In this article, we'll dive deeper into the three most common warranties for architectural metals, including:
Substrate
Paint
Weathertight
---

We are all living in a time that no one has ever experienced. For those who work as roofing contractors, who own their own businesses, or who have a crew looking to them for answers, there's a lot of uncertainty about what the future will hold when we get on the other side of the COVID-19 pandemic.
The good news is that most states have deemed construction and contracting as essential businesses that are allowed to stay open. For reference, here is the excerpt from the U.S. Department of Homeland Security that best fits with the job responsibilities of roofing contractors:
"Workers such as plumbers, electricians, exterminators, builders, contractors, HVAC Technicians, landscapers, and other service providers who provide services that are necessary to maintaining the safety, sanitation, and essential operation of residences, businesses, and buildings such as hospitals, senior living facilities, any temporary construction required to support COVID-19 response."
Sheffield Metals is right there with you. We're also still open for business with specific guidelines that we are strictly following to ensure the safety and security of our customers, employees, and vendors. That's why we understand that a lot of commercial/residential roofing contractors might need some tips and advice on how to maintain and protect their businesses during the pandemic/slow economy.
---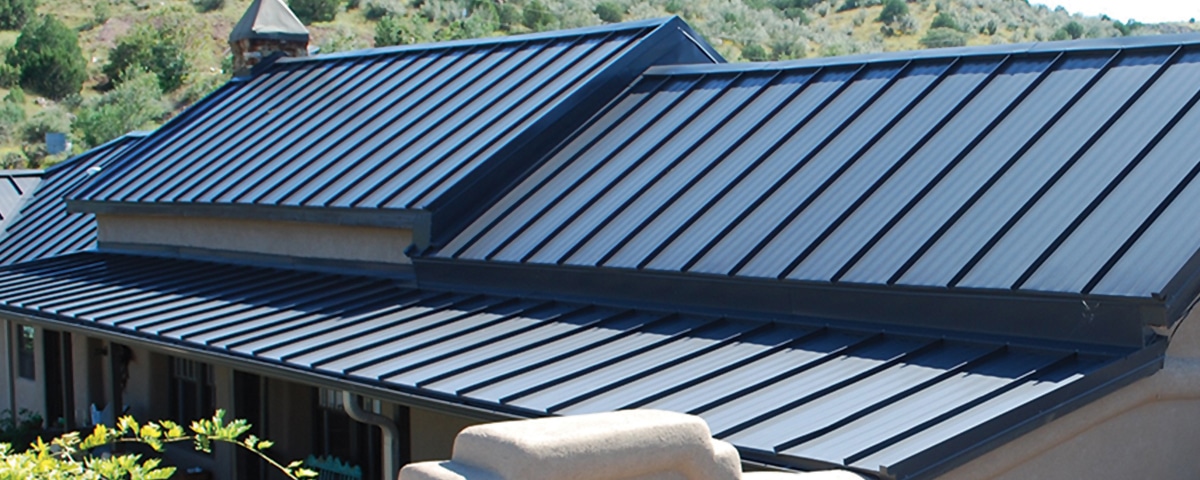 Buying a new roof can be an expensive project, no matter what material you end up choosing. That's why you should always know the considerations, pros, cons, and differences of all your buying options before you make a decision.
Two common roofing materials to choose from are stamped metal shingle roofing and standing seam metal roofing. We often get questions about the distinct differences between these two materials, especially because both are metal products, and if one is better than the other.
Well, it depends.
While our main product category at Sheffield Metals is engineered standing seam metal roofing, we 100% understand that this roof type is not suitable for every property owner. That's why we do our best to educate buyers with the unbiased facts about the various metal roofing choices out there.
In this article expect to learn:
What stamped metal shingle roofing is, as well as the advantages and disadvantages of stamped metal shingle roofing.
What standing seam metal roofing is, as well as the advantages and disadvantages of standing seam metal roofing.
The different factors you should consider before you buy.
---

At first glance, you might not think much of a fastener used in a metal roof system. It seems like such a small piece of the puzzle, right?
However, in actuality, fasteners play a significant role in how a standing seam metal roof will perform, as fasteners are the main anchor points for the metal panels (and clips) to stay attached to the roof deck.
Beyond carrying a full catalog of fasteners and other metal roofing accessories, Sheffield Metals also tests all of our engineered metal roofing systems with specific fasteners to ensure our customers are getting the best products available. We believe it's essential to become educated on fasteners and the various uses to protect your metal roof installation.
In this article, expect to learn:
What a metal roof fastener is
The various types of fasteners to choose from
The cost of fasteners
Key considerations to remember about fasteners
---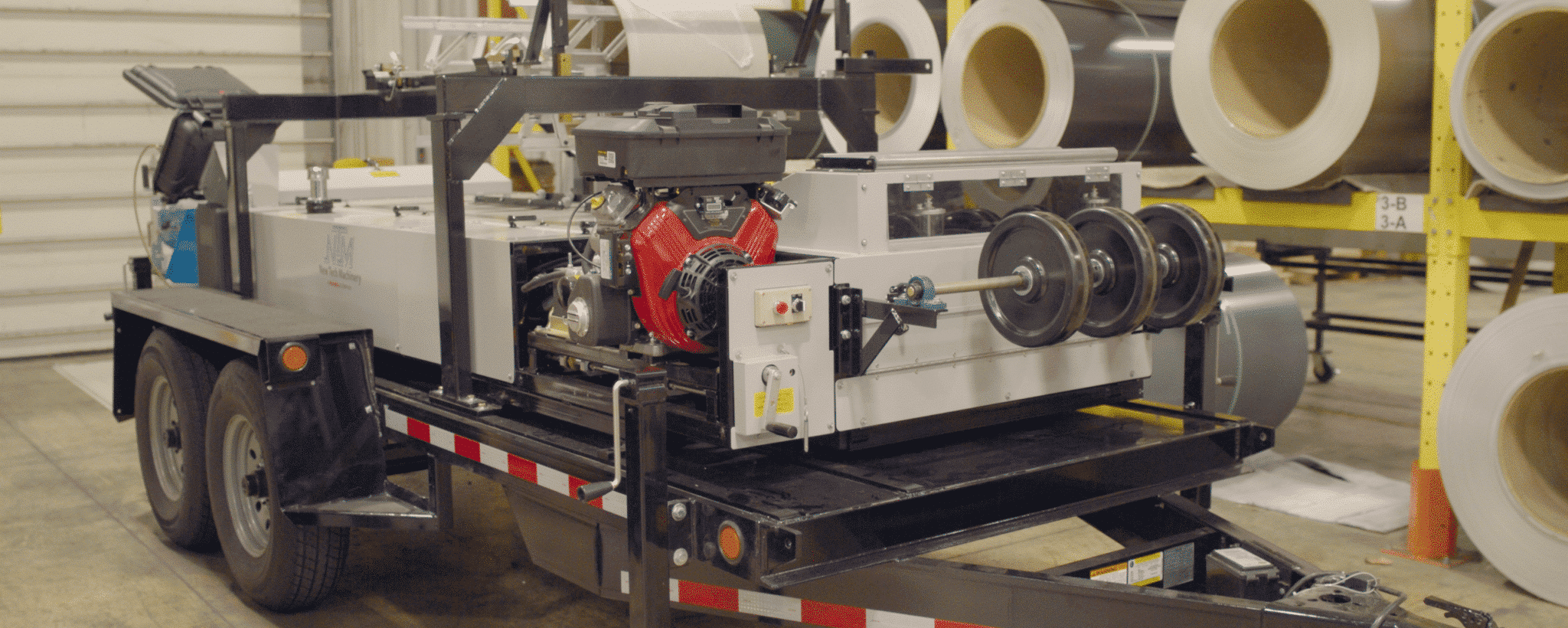 As a metal roofing contractor, you're presented with different options to get your panels. You can use a portable rollforming machine to produce metal roofing panels on site or buy prefabricated panels and have them delivered for installation.
Do you know what the difference is between prefabricated panels and portable rollforming? What are some of the benefits and drawbacks of using a portable rollformer vs. purchasing prefabricated panels?
Ultimately, the choice is up to you on which option you use. However, educating yourself on portable rollforming vs. prefabricated panels can give you a better idea of which option will best fit your metal roofing business needs.
In this article, we'll cover:
Characteristics of portable rollforming machines and panels
Advantages and disadvantages of using portable rollforming machines
Characteristics of prefabricated panels
Pros and cons of using prefabricated panels
What to consider in your own business to help you decide between the two options
Final Thoughts on 2020 
As always, we want to thank everyone who visited our brand new website, watched a video, read an article, downloaded a color chart or an engineering document, commented on a social media post, or just learned something new or interesting from us.
It's been a very difficult and stressful year for many, but there is a lot to look forward to in 2021 – and we have no plans of slowing down at Sheffield Metals!
If you're looking for a new metal sheet and coil supplier to help you take your roofing or manufacturing business to the next level, you can always contact one of our knowledgeable specialists. Or, if you have a question, comment, video idea, or article topic that you want us to cover, shoot us an email at blog@sheffieldmetals.com.
From our entire team at Sheffield Metals, we want to wish you a happy, healthy, and safe holiday season. We'll see you in 2021!
---
---