We are all living in a time that no one has ever experienced. For those who work as roofing contractors, who own their own businesses, or who have a crew looking to them for answers, there's a lot of uncertainty about what the future will hold when we get on the other side of the COVID-19 pandemic.
The good news is that most states have deemed construction and contracting as essential businesses that are allowed to stay open. For reference, here is the excerpt from the U.S. Department of Homeland Security that best fits with the job responsibilities of roofing contractors:
"Workers such as plumbers, electricians, exterminators, builders, contractors, HVAC Technicians, landscapers, and other service providers who provide services that are necessary to maintaining the safety, sanitation, and essential operation of residences, businesses, and buildings such as hospitals, senior living facilities, any temporary construction required to support COVID-19 response."
Sheffield Metals is right there with you. We're also still open for business with specific guidelines that we are strictly following to ensure the safety and security of our customers, employees, and vendors. That's why we understand that a lot of commercial/residential roofing contractors might need some tips and advice on how to maintain and protect their businesses during the pandemic/slow economy.
Tip #1: Put an emphasis on safety.
The main priority in everyone's mind is the safety of their family, friends, colleagues, and fellow community members. The same should apply to your employees, coworkers, and crews, especially those who are in the field.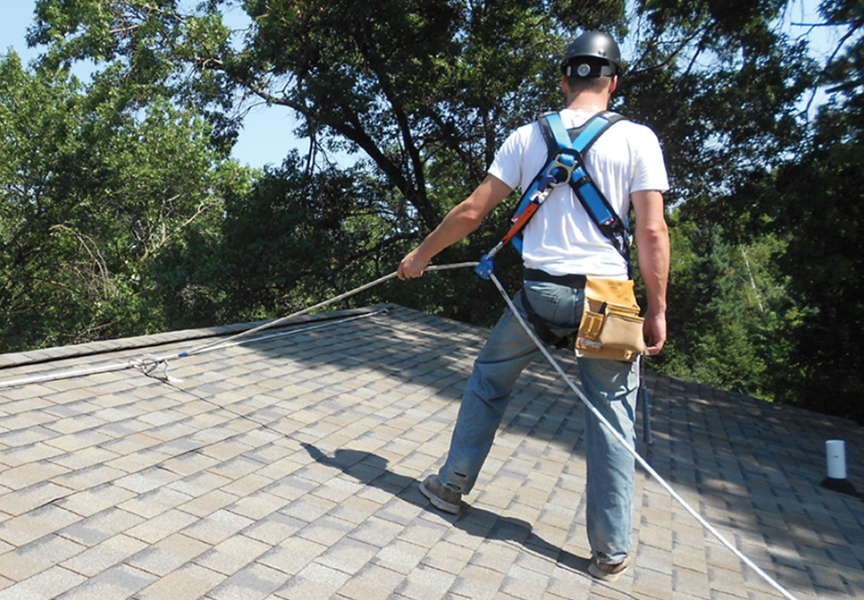 Before, some roofing contractors might be able to get away with lenient safety measures. While we don't recommend ever skimping on safety measures, now is a specifically good time to emphasize how safe your business is operating, whether it's via:
Personal protective equipment – Hardhats, protective eyewear, gloves, VIS clothing, etc.
Fall-protection and lifeline equipment
OHSA standards and requirements – Such as ladder safety, protective measures for working at specific heights, hand tool usage, etc.
Special pandemic recommendations – Encouraging frequent hand washing, hand sanitizer use, infrequent face touching, social distancing, wearing face masks in public, wearing gloves, staying home if you have a fever or are sick, etc.
In addition to protecting your employees, putting a focus on proper safety measures will also boost your business in the eyes of potential customers. If they see your business is acting responsibly by going to great lengths to protect your people, they're more likely to trust you and become a new customer.
Tip #2: Utilize video or audio conferencing technology to meet with home and property owners.
As you've probably noticed, many businesses have moved to telecommunication methods in place of face-to-face meetings for the time being. Initially, you might be thinking that it could be difficult for your company to conduct consultations — but it's easier than you may think. Luckily, there are a variety of methods, both free and paid-for software, available for you to use when meeting with your customers, including:
Zoom
GoToMeeting
Google Hangouts
Skype
FaceTime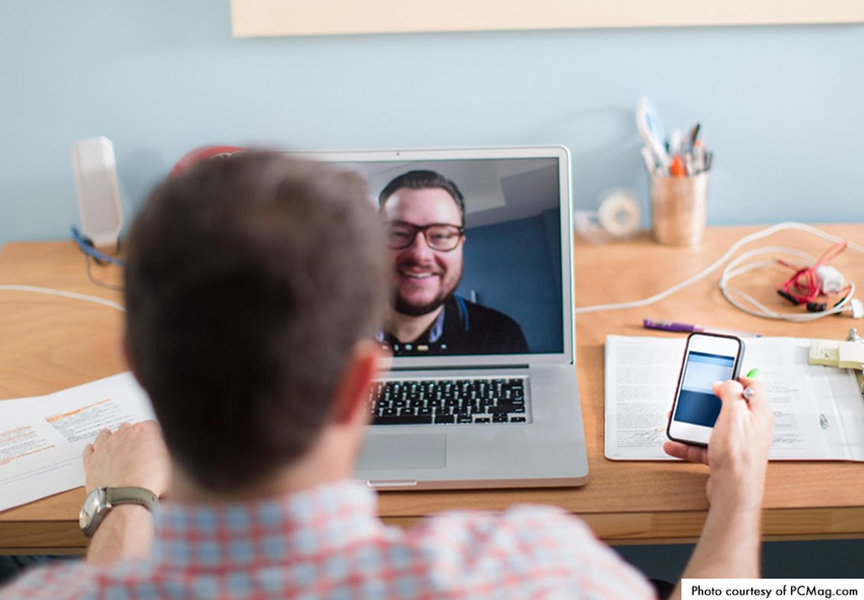 We use Zoom to communicate at Sheffield Metals, and it's an excellent tool for sharing your computer screen and/or documents. This is especially useful for roofing contractors to use during consultations because then you can share color options, roof styles, pricing, project photos, and more with potential customers. Plus, video conferencing offers that virtual face-to-face personal connection without having to compromise your health and the health of the property owners.
Some prospects might not feel comfortable video conferencing. However, you can still use digital methods to help them choose their roof during a phone call, including using email to send color cards, project photos, pricing guides, etc.
In the end, answering customers' questions and having a conversation with them, whether it's through a phone call or a video call, is still possible without ever meeting face-to-face.
Tip #3: When performing field measurements or installations, follow social distancing recommendations.
Going along with video and audio conferencing whenever possible, it's essential to respect the home or building owner's wishes for their safety and your safety.
Eventually, you will need to physically be at the property to do field measurements or to inspect the project, which is 100% possible while still maintaining social distancing requirements. Plus, if done safely, you could audio or video call the customer whose house you're measuring and communicate right there while you're doing it.
Additionally, if you're looking for new customers, it's recommended that you do not do any door-to-door/face-to-face sales calls unless explicitly requested by the property owner.
The key to staying afloat in a pandemic like COVID-19 is communication and a willingness to try new methods of communicating that you may not have used before. It may take a few tries before you get the hang of it, but customers will appreciate that you are taking steps to keep everyone involved safe.
---
---
Tip #4: Look at working temporary protection provisions into your contracts.
Another by-product of the pandemic is the effect it will have on the price of products needed to do roofing installations. As we're already seeing, the economy is taking a hit, which can drive up the cost of materials. While there are still many unknowns of the severity yet, there are some measures you can take to protect your roof contracting company — starting with contracts.
There are several ways to adjust the contracts offered to customers with new or temporary provisions. For example, you might include:
Price acceleration clauses – This provision allows the contractors to require the contractor signer to take responsibility for any pricing increases that may occur if there is a change in project timing (delayed or accelerated).
Termination provisions – Most contractors have termination clauses in their contracts. Still, if not, it might be a good time to explicitly state how, why, and when a contract can be terminated.
"Force majeure" provisions – A force majeure clause is:

"A provision that allocates the risk of performance if performance is delayed indefinitely or stopped completely due to circumstances outside of a party's control that makes performance impossible, inadvisable, commercially impractical, or illegal…The purpose of the provision is to relieve a party impacted by the force majeure by extending, temporarily suspending, or terminating the contract due to unexpected and unavoidable events such as "acts of God."
Mainly, force majeure clauses take the risk off of the contractor if anything impedes their ability to perform the job. While some contractors (typically commercial) already have force majeure in their contracts, it may be wise to include language covering pandemics or public health emergencies.
Always assume that your business will perform the roofing work, but that it will probably be delayed in some respect. For more information about adjusting contractors, reach out to a lawyer who can help you draft up protective provisions.
Tip #5: Be cautious of how you're bidding for future architectural metals projects.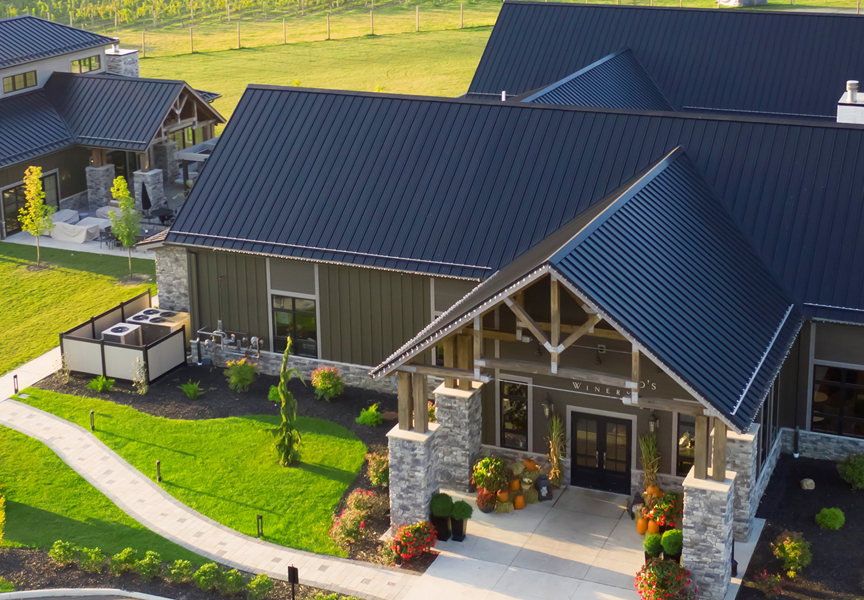 As mentioned, there are a lot of unknowns about the future of the economy and construction right now. If you're a commercial roofing contractor that is bidding on architectural projects, it's important that you thoroughly assess the cost at which you're bidding.
Project delays that may happen during the pandemic may end up driving up the cost of roofing materials and labor in the days, months, and even years ahead. Plus, there might be delays in acquiring materials from some manufacturers because some steel mills are sitting idle or are in the process of idling. This will cascade into the availability and cost of materials.
So, it's critical that you assess the inventory you currently have and work on acquiring the materials that you will need far enough in advance. That way, you can better plan and bid on projects that are coming up. It's also a good time to verify with manufacturers about providing products, what their lead times are, any restrictions their businesses are under, shipping/freight requirements, and more.
Tip #6: Know your eligibility for economic aid.
If your business is in the United States, there are several protection plans and economic aid resources that you can utilize. Luckily, the National Roofing Contractors Association (NRCA) has done a great job of explaining and simplifying some of the federal and state-level financial assistance programs that could apply to roof contracting companies, including the:
Coronavirus Aid, Relief, and Economic Security (CARES) Act
Payroll Protection Plan
Families First Coronavirus Response Act
Economic Injury Disaster Loan Program
Make sure to read up on each of these programs to verify the parameters and application requirements before you apply. Plus, don't forget that the IRS has extended tax filings and payments for all individuals and businesses until Wednesday, July 15.
Tip #7: Use any extra time to expand your (and your employees') knowledge base.
Depending on how much business you're able to conduct during this pandemic, you may or may not have some extra time on your hands. One of the best ways to fill some of this time is through training, continued learning, and just expanding your knowledge and abilities.
Here are a few places to start:
Do training with your employees.

Doing "best practice" training with your crew will reiterate important installation methods that will help keep the service quality high.
You could also take the time to teach employees a new installation skill that could make your business money. Plus, you're helping to pave the way for the next generation of metal roof contracting professionals.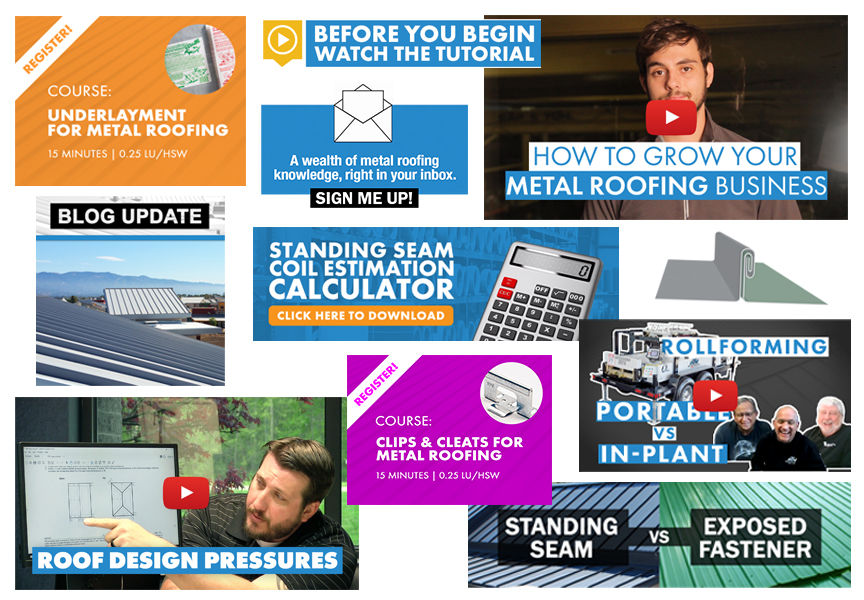 Check out free online resources.

There is a lot of educational roofing content out there that you can use as training exercises for you and your company. Take a few hours to:

Watch roofing videos and tutorials
Read articles and roofing blogs
Download free e-books, guides, and checklists

Take online continuing education courses.
Reach out to vendors to request webinars or virtual training for your team.

For example, right now at Sheffield Metals, we're offering free training from our Technical and Architectural Departments about how to use our SMI Tech Stick, how to streamline the submittal process, and more.
Tip #8: Work on your marketing and communication tools.
Now is also an excellent time to work on your marketing efforts, whether you have an agency helping you out or you're doing it in-house.
Transparency is key during a pandemic. That's why it'll help to openly communicate what safety precautions your business is taking on your website, social media, emails, and other marketing tools. Websites and social media are also good places to talk about how you're integrating video or audio conferencing into your consultations with new or prospective customers. Tell people exactly what they can expect when they do business with you.
On top of communicating about the pandemic, you can also take the time to update your website with new content, information, project photos, supporting documents, color cards, quoting tools, and more. That way, it's all fresh and ready to go when you can jump back into your roof contracting work after the pandemic.
Tip #9: Managers & leaders: Hone in on leadership.
If you're an owner, manager, crew lead, or in any other role where you manage people: Now is the time to be an exceptional leader. Your people are going to look to you as the person with answers. And here might be concerns and questions that you don't have an answer for, but you have to be willing to find them.
It's also a time to lead by example, including:
Making sure you have a plan for employees, customers, vendors, and freight for accessing your facility (or restricted access).
Enforcing social distancing for everyone, even on job sites.
Ensuring all roofing contractors are working with the appropriate PPE (including you), and they know how to use it properly.
Effectively communicating and even over-communicating.
Not panicking or creating any unnecessary fear.
Final Thoughts on Tops for Roofing Contractors During a Pandemic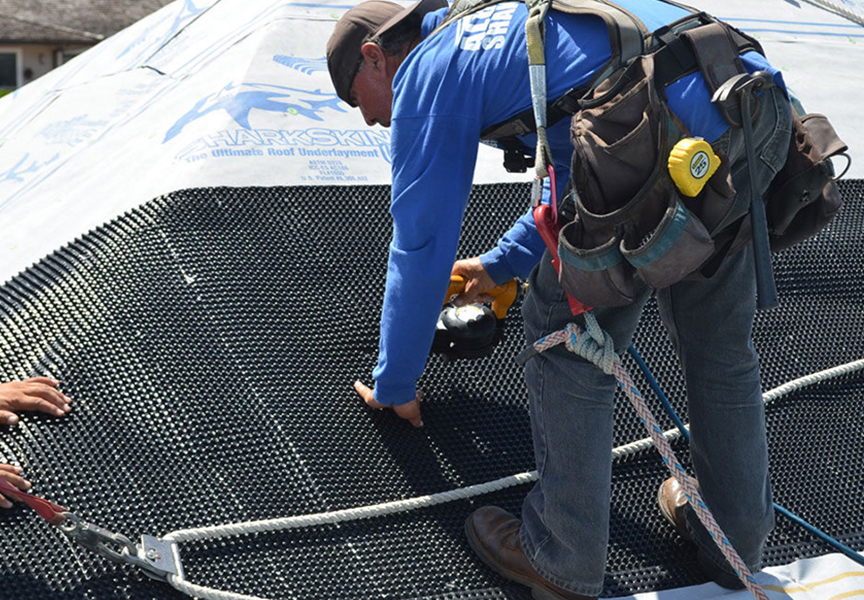 Our most significant recommendation is to be flexible and understand that things are going to change, even if just temporarily.
So, if you're the owner of a multi-million dollar contracting company, an installer who is new to the roofing business, or anywhere between — remember that you're not alone in this. We're all going through minor and major adjustments designed to make us all a bit safer and healthier.
Remember:
Look into equipment and training that will allow you and your workers to be productive and safe.
Do your best to effectively communicate with your fellow roofing contractors and customers, especially through digital methods.
Be aware of how prices may increase in the weeks and months ahead, and how that factors into your supply chain and bidding for architectural projects.
Look at adjusting your contracts to include more protective provisions.
Know what options you have for economic aid and don't be afraid to apply for them.
All of us at Sheffield Metals wish good health and safety to you, your loved ones, and your employees during this difficult time.
We're open for business and are currently not anticipating too much of a disruption in our supply chain. So, if you have any questions or concerns that we can help you with, or if you need some advice for you business during the pandemic or slow economy, please contact us today!
---
---