The following article is a guest post from Katie Bowles, the Content Specialist at New Tech Machinery (NTM). New Tech Machinery is a world-renowned portable rollforming manufacturer of metal roof panel and gutter machines. Sheffield Metals International is proud to be a certified distributor and supplier of NTM's complete line of portable machinery and equipment.
As a metal roofing contractor, you're presented with different options to get your panels. You can use a portable rollforming machine to produce metal roofing panels on site or buy prefabricated panels and have them delivered for installation.
Do you know what the difference is between prefabricated panels and portable rollforming? What are some of the benefits and drawbacks of using a portable rollformer vs. purchasing prefabricated panels?
Ultimately, the choice is up to you on which option you use. However, educating yourself on portable rollforming vs. prefabricated panels can give you a better idea of which option will best fit your metal roofing business needs.
As a leading manufacturer of portable rollforming machines, New Tech Machinery has helped many contractors worldwide choose the best portable rollforming machine for their business. We also understand that buying a portable rollformer isn't the best choice for everyone and that some may prefer to use prefabricated panels.
In this article, we'll cover:
Characteristics of portable rollforming machines and panels
Advantages and disadvantages of using portable rollforming machines
Characteristics of prefabricated panels
Pros and cons of using prefabricated panels
What to consider in your own business to help you decide between the two options
Characteristics of Portable Rollforming Machines
Metal rollforming describes the process of feeding metal through a system of rollers where each roller station further manipulates the metal into a particular profile. Portable rollforming machines do everything a typical rollformer does, just in a smaller and more condensed size for easier transportation and work at job sites.
Portable roof or wall panel rollforming machines produce a variety of panel profiles including:
Snap-lock
Mechanical seam
Fastener flange
Tee panel
5V crimp
Flush wall
Soffit
Panel profiles can be made from different metals like steel, aluminum, copper, and zinc. With portable rollformed profiles, you can get a variety of sizes, widths, and include decorative/stiffening ribs on the panels if desired.
Why should someone use or not use this type of machinery? Here are some of the benefits and disadvantages of using a portable rollformer for your metal roofing business to produce panels.
---
---
Advantages of Using Portable Rollforming Machines
Portable – One of the most significant benefits of using a portable rollforming machine is that it is easy to transport to any job site. Having a portable machine you can take with you gives you greater control over how the panels are made and allows for panel production at the job site.
No wait times – No matter if you purchase or lease your portable rollformer, you don't have to wait for panels to be delivered. You can also save money on shipping costs and keep working on your schedule rather than adhering to a supplier's timeline.
Machine accessibility and versatility – Portable roof panel rollforming machines can be lifted to the top of a structure's height if you use the proper lifting mechanism. This ability provides easier access to the machine and also makes it easier to produce and install panels right onto the roof. Portable rollforming machines' versatility comes from the fact that they can fit inside a box truck or on a trailer (either enclosed or open) for easy and cost-effective transportation to a job site.
Rollform panels to any length you need – Another advantage of using a portable rollformer is that you can produce panels to any length you need. You are not constrained to panel lengths that can be shipped commercially. This avoids having to "lap" the panels on top of each other in the field on projects that require panel lengths longer than prefabricated panel suppliers can ship.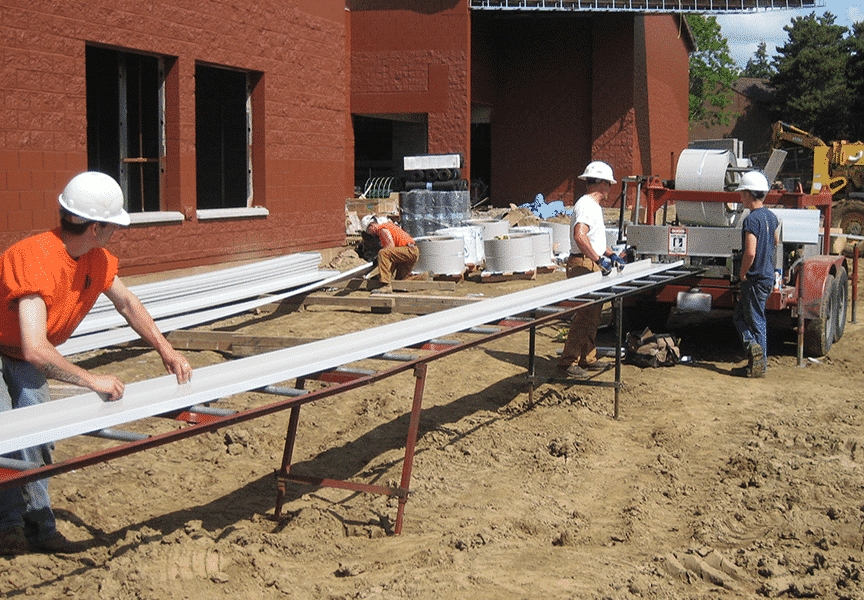 Continuous work – Although portable rollformers aren't as fast as the larger in-plant ones, they are more than fast enough to produce panels onsite, allowing installers to keep putting panels onto the building as soon as they exit the machine. With the ability to maintain continuous work, you have more control over your metal roofing business and profits.
Produces less waste – If you rely on a panel manufacturer or prefabricated panels, you may be subject to getting the wrong panels/lengths or damaged panels during shipping. As a result, time and materials get wasted and may even lead to bigger problems if you lose too much time on a job. With a portable roof panel machine, you can produce the panels you need, as many or as little, in the correct sizes, colors, and styles the first time.
Disadvantages of Using Portable Rollforming Machines
You have to make an investment – One of the main drawbacks to using portable rollforming machines for making metal roof panels is that you need to buy the machine. There are various ways to buy a portable rollformer, including buying one outright, financing, leasing, or renting. No matter what method you choose, you'll still be paying for the machine.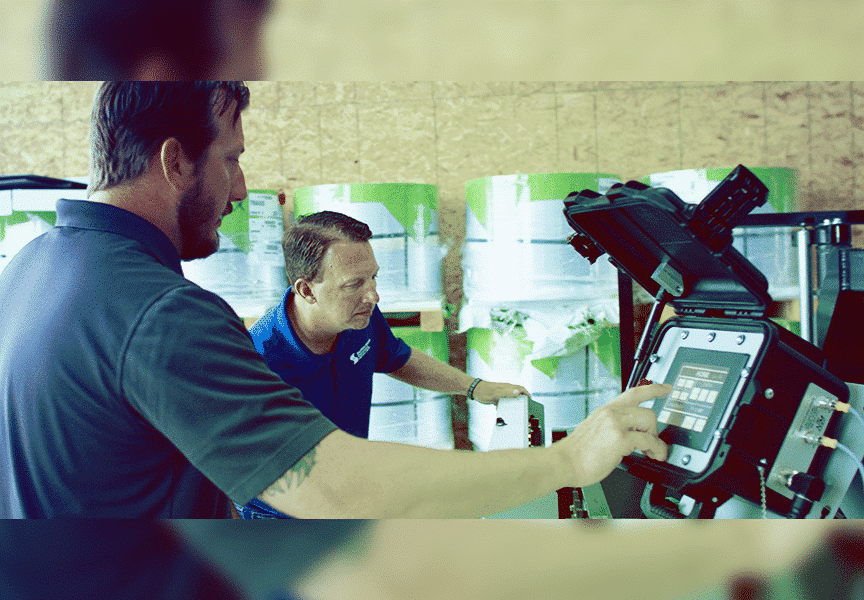 Machine operation requires training – Having someone trained to use the portable rollformer is one of the most important things you'll need. However, it also means more overhead costs to take into consideration whether you train one of your employees or hire someone who is already trained in machine operation.
Machine problems can stop jobs – Another drawback to using a portable rollforming machine is that if something breaks or needs adjusting, you can't use your machine during that time. When a job stops because your machine needs maintenance or service, metal roof installation also ceases for some time, which could also result in a profit loss.
Machine maintenance is needed – Taking care of your machine is an essential part of having and using a portable rollformer, same as when you own or lease a car. A portable rollforming machine performs at its best when it has been appropriately taken care of and given routine maintenance. As a machine owner, you're responsible for properly cleaning, lubricating, and maintaining all of your machine's components.
Restrictions on panel width – Depending on the profile and type of machine you're using, most portable rollforming machines have a maximum finished panel width of about 24 inches. If you're producing exposed fastener systems, this could become problematic as they may require the use of a wider panel.
Characteristics of Prefabricated Panels
The Cambridge Dictionary defines "prefabricated" as "buildings or objects built from parts that have been made in a factory and can be put together quickly." In other words, after the building or its components are made inside a factory, they're transported to the final construction site to be set up or installed there.
There are two types of prefabrication in construction: panelization and modularization. BuildSteel.org describes "panelization" as "the ability to assemble wall, floor, and roof sections off-site in a controlled environment." It's more of a construction method for structural components of a building like wall or roofing systems.
"Modularization" as described by Deluxe Modular, is a construction method where a "complete unit of a building is constructed off-site, rather than smaller, structural components as with panelization."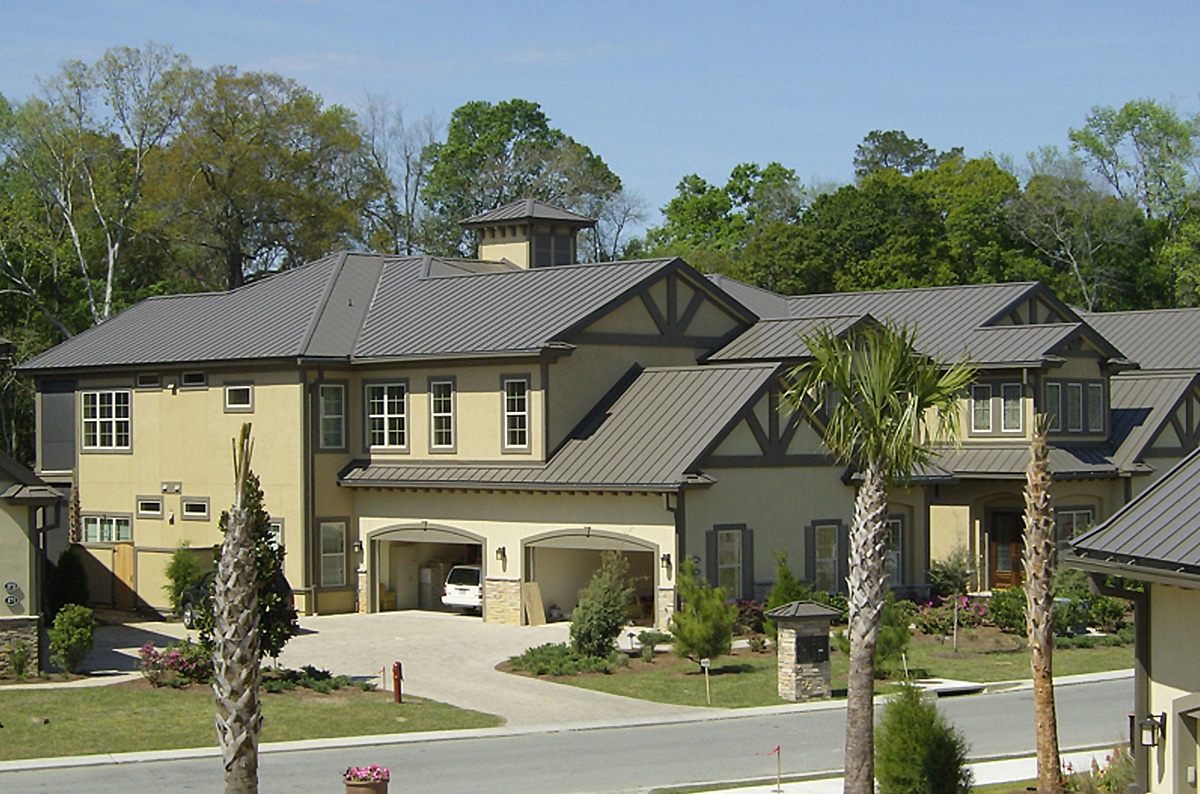 Various materials can be used in prefabricated construction like wood, brick, steel, or concrete. Types of buildings that use prefabrication include:
Healthcare facilities
Public buildings
Retail stores and shopping centers
Schools
Hotels and motels
Residential
Now that you understand more about prefabrication and how it works, let's talk about the advantages and disadvantages of using prefabricated panels in metal construction.
Advantages of Using Prefabricated Panels
No need to invest in a machine – A significant benefit to using prefabricated roof panels is that you don't need to make a substantial investment like purchasing a rollforming machine. This can be especially beneficial to those just starting their metal roofing business and might not have the money to invest in a portable rollforming machine.
Factory-controlled environment– Another advantage of using prefabricated roof panels is that they are manufactured in a controlled environment. In factories that specialize in prefabricated construction, panels aren't as likely to be ruined by harsh weather or climate conditions. There's also a chance for fewer distractions or disruptions, potentially increasing worker productivity and safety. Also, in-plant machines are monitored regularly and are not subjected to transportation requirements like portable rollformers so they may not go out of adjustment as easily as a portable rollformer.
Greater focus on installation – Having your panels come to you already rollformed can let you focus on installing the panels. You're not responsible for taking care of machine maintenance, operating the machine, or owning the machine. Many contractors who own portable rollforming machines want to focus more on installing the roof panels, not making them.
No need for a trained operator – If you get the panels made in a factory, instead of rollforming them yourself, you don't need to have a trained machine operator. You can save money this way by not paying for employee training or employing an experienced machine operator.
Disadvantages of Using Prefabricated Panels
Shipping costs – Unless you plan on picking up the prefabricated metal panels from the manufacturer, you'll need to pay for shipping and freight costs to have them delivered to the job site.
Transportation process – Transportation of prefabricated panels to a job site for installation can be complicated and requires a lot of planning ahead of time on the suppliers' end.
Standard shipping containers like box trailers or flatbed trucks have length limitations of approximately 53 feet. You'll need to make sure you get the right vehicle for your panels, which may require getting a specialty truck to deliver your order, potentially costing more.
During transportation you want to make sure the panels are safely and securely loaded onto the truck. Even if you can get a standard size truck or trailer to transport the panels to the site, it still requires planning of packing and positioning everything onto the truck.
(Please note: Many factory panel suppliers already have these logistics figured out for their customers, but it does come at an extra cost too.)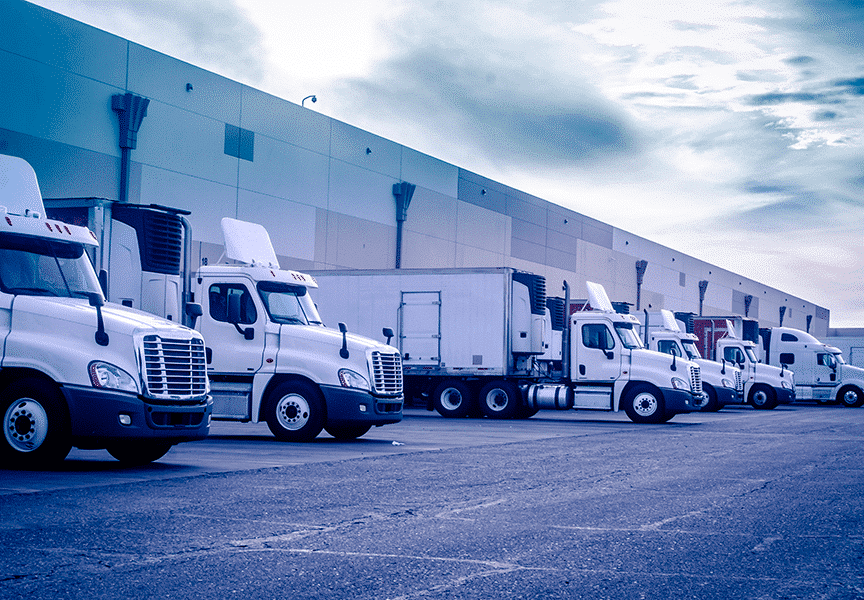 Shipping damage or issues – Another drawback of going with prefabricated panels is the risk they could become damaged during the shipping process. If damage occurs during shipping or while unloading panels, you're out of the panels you need.
There's also the possibility that you could get the wrong size, profile, or color from the manufacturer. Shipping issues lead to wasted time and money to get the correct panels and stall any progress on your project.
Not as environmentally friendly – As with anything that's shipped, the trucks used emit large amounts of carbon pollutants. If you're looking for an environmentally friendly way of getting your panels, having panels shipped to you isn't an ideal option.
Maximum panel length constraints – Another disadvantage of using prefabricated panels is that there may be constraints on how long a panel you can produce. As a result, you may end up requiring the "lapping" of panels in the field which can create an area more susceptible to leakage over time.
At the mercy of the manufacturer– Finally, because you're relying on getting your panels from a manufacturer, that means you're working on their schedule. It's also crucial that the business you choose is reputable, responsible, and experienced in making the kinds of panels you need. Additionally, it could be challenging to find an available prefabrication shop in the area you're working in.
What to Consider Before Selecting Portable Rollforming vs. Prefabricated Panels
There is a lot to consider before choosing to produce roof panels with a portable rollforming machine or using prefabricated panels. While we've discussed the benefits and drawbacks of both options, here's how you can tell which is best for you and your business.
Understand Your Budget
One of the simplest ways to know if you should invest in a portable rollforming machine or go with prefabricated panels is to understand your budget. Knowing how much you can or want to spend is critical.
Can you put a deposit down on a machine? Do you want to take more control over your panel production? Buying a portable rollformer might be the right option for you.
Are there limitations with your business? Don't have the money upfront to invest in a machine? Do you have the funds to pay for shipping and freight costs? Consider sticking with purchasing prefabricated panels.
Schedule and Timing
You should ask yourself if you're willing to stick with a panel supplier's schedule and timing, which can also dictate your installation schedule with customers. To help fix this, you could always ask the panel supplier if they can get to your site sooner or look into buying a portable rollformer. Owning a machine allows you to have more control over your schedule and panel production.
Company Size
Where do you see your business in the future? How soon do you want to grow your business? Do you have the funds to hire employees and maintain your business? Do you have someone already skilled in running a portable rollforming machine, or can you afford to hire someone in this role and buy a machine?
These are essential questions to ask yourself before selecting to purchase a portable rollformer or continue getting prefabricated panels. Understand how big your company is right now, and where you see your business in the future can help you decide how to get your panels.
If you want your business to grow quickly, buying or leasing a portable rollforming machine can help you expand your operations, and allow you to handle more projects. If you don't think you'd be able to hire a machine operator, or don't think training is right for any current employees, continuing to get your panels from a supplier is the way to go.
Expansion of Capabilities
Do you see your business operations expanding from installation to running a "cut and drop" service? If so, owning a portable rollforming machine that can easily go to different job sites is great for taking on more work and potentially making more money. If you'd rather focus on only installing panels, buying prefabricated panels or having a portable rollforming machine are both great options.
Availability of Manufacturers
Depending on where you're working, a panel supplier's availability may be hard to come by. In this case, owning a portable rollforming machine allows you to make panels whenever and wherever you are. The further you are from a panel supplier, the more you'll potentially end up spending on shipping.
Final Thoughts
Should you consider getting prefabricated metal roofing panels, or is portable rollforming machinery a better option? It depends on your business needs, profitability, and what you'd like to do with your business.
Remember, there are other factors to consider, including:
Portable rollforming machines require having a trained employee operating it as well as some way of investing in the machine either through financing, upfront payment, or lease.
They are a great way to diversify your business into other operations, control your panel production, offer different profiles, and cut out shipping costs and concerns.
Buying from factory panel suppliers enables you to focus on installation, and you don't have to worry about maintenance or potential problems with a machine. You also don't have to put a lot of money down at one time.
When using prefabricated panels, you're at the mercy and schedule of the manufacturer. There may even be limited availability with panel suppliers in some locations. Also, there are maximum length constraints to keep in mind when getting your roof panels produced by a factory.
Throughout New Tech Machinery's almost 30 years of manufacturing and distributing portable metal roofing rollforming machines and equipment, we've helped contractors choose the best machine for their business needs.
Plus, we've partnered with companies like Sheffield Metals to distribute our machines and equipment because their specialists know how important choosing the right solution is to their customers.
If you'd like to discuss your options on portable rollforming vs. prefabricated panels, and how each can help your business, contact a Sheffield Metals specialist today.
---
---
Thank you to our friends at New Tech Machinery for their guest blog submission to the Metal Roofing Learning Center. To learn more about New Tech Machinery and their products, business, and resources, visit them online at www.newtechmachinery.com.