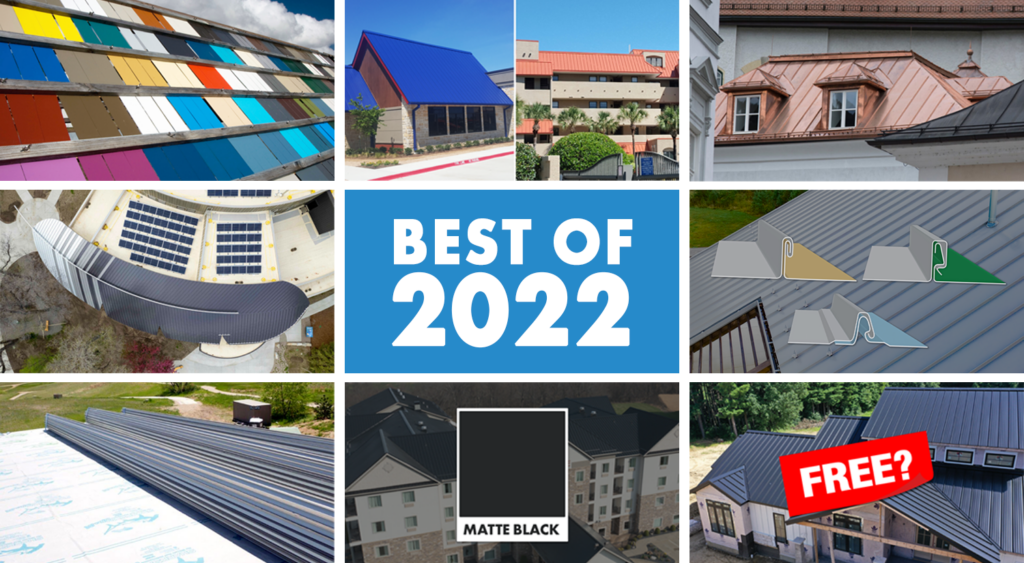 As 2022 quickly winds down (and many of us look forward to taking some time off for the holidays), we wanted to take a moment to reflect and look back on the past year.
For Sheffield Metals, 2022 was an incredible year of all-around growth and refinement. It also came with unique challenges, including PVDF paint allocation issues, economic and socioeconomic concerns, and beyond. Despite the uncertainty, the metal roofing and construction industry is prevailing and continues to experience overall success.
So, what's in store for 2023 at Sheffield Metals? Our business goals and educational articles, videos, and downloads remain the same:
Assisting contractors, manufacturers, fabricators, and wholesalers in selling their metal roofing products and services.
Providing valuable resources for architects, spec writers, and designers to use when specifying metal roof and wall systems.
Helping to educate home and property owners before, during, and after purchasing a metal roof or wall.
In the days and months ahead, our team has committed to embracing the challenges, adapting efficiently, and continuing to educate and communicate as much as possible. That way, we can ensure we're helping you achieve success in your projects and grow your businesses as you envision.
Before we officially say goodbye to 2022, let's recap some of our favorite blog article posts published in the Metal Roofing Learning Center this year.
The 10 Best Metal Roofing Articles of 2022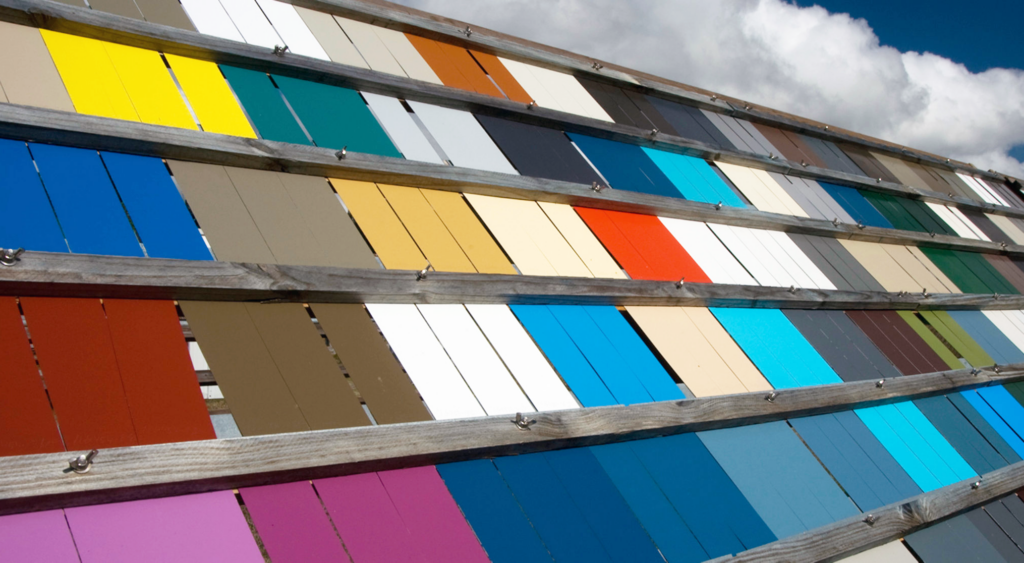 If you've decided to install a metal roof, there are some additional choices that you'll have to make before the installation, including the profile, size, color, and even the paint system type.
Two of the most common paint coating systems in the architectural standing seam roofing industry are polyvinylidene fluoride (PVDF) and silicone modified polyester (SMP).
So, should you choose PVDF or SMP for your metal roof? Well, it depends.
At Sheffield Metals, we've been supplying metal sheet and coil products coated in both PVDF and SMP paint systems for over 25 years. We know that there are distinct differences between both of these coatings, which is why it's critical to know all of the characteristics before you buy.
In this article, we'll cover:
PVDF – what it is, the advantages, and the disadvantages
SMP – what it is, the advantages, and the disadvantages
Scenarios that can help you choose the right coating
---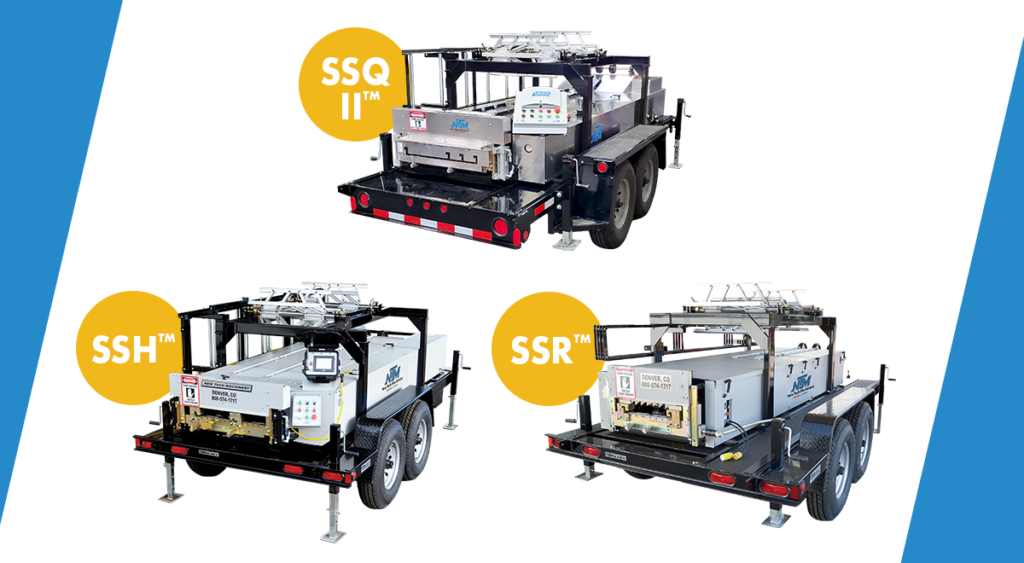 If you're a standing seam metal roofing contractor or regional panel supplier/manufacturer — how you get the panels needed to complete projects is a critical component of your business.
Maybe you're looking to rollform your panels on the job site, or you want to branch into chop-and-drop panel manufacturing, or you simply just need a new rollforming machine.
Either way, it's best to know the different roof panel machine offerings, the features and benefits, and who is often a good fit for each machine.
Sheffield Metals is a trusted distributor of New Tech Machinery portable rollforming machines. We've worked with hundreds of contractors and manufacturers over the past 25+ years to help them purchase the right roof panel rollforming machine for their specific business needs.
In this article, we'll compare the top three NTM roof panel rollformers, including:
SSQ II™ MultiPro Roof Panel Machine
SSH™ MultiPro Roof Panel Machine
SSR™ MultiPro Jr. Roof Panel Machine
---
When choosing the right metal roof for your home or building, there are many commonly used metal materials to choose from — aluminum, steel, copper, and more.
One of these metal options is galvanized steel. While Galvalume® steel has largely overtaken galvanized steel in the architectural metal construction industry in the last couple of decades, galvanized is still a product used for several roofing applications.
However, before choosing a galvanized metal roof, there are some critical considerations to keep in mind, some of which can impact the performance of your roof.
As one of the leading suppliers of painted and bare coils and sheets used in the architectural metal panel industry, Sheffield Metals knows how important it is for buyers to learn about a roofing material's uses, advantages, and disadvantages before installing it on their property.
So, let's go into the specific details of galvanized steel and why it may or may not be a good choice for your project.
---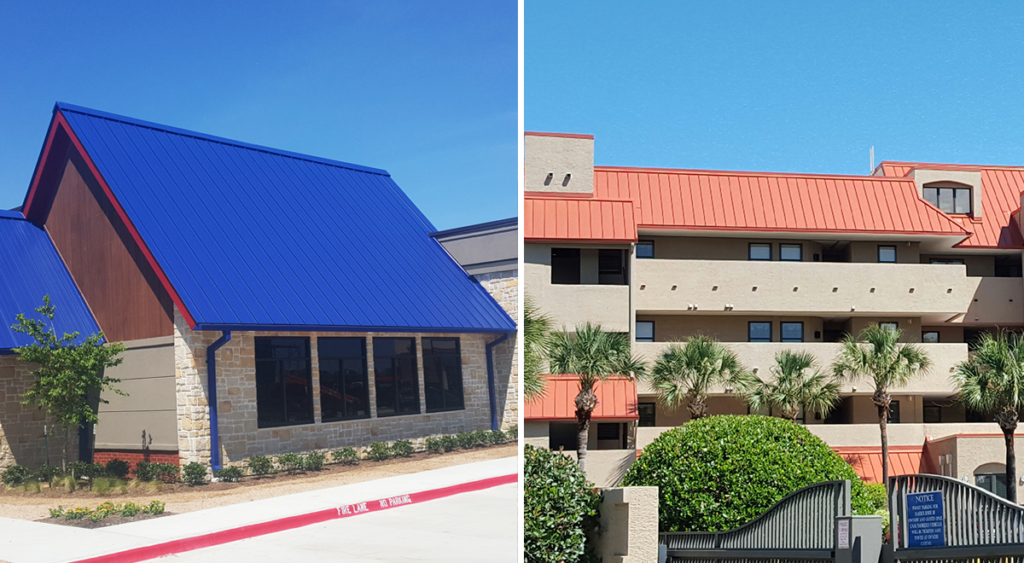 Every metal roofing manufacturer or supplier has a set of standard color options for customers to choose from.
However, what if you want a color for your metal roofing project that is not on the standard color card? Is getting a custom color a possibility? If you can, what is the process to get the specific color you want or need for your project?
The simple answer is yes, you can order a custom color. But there are some critical considerations to know before you buy, including the steps of the ordering process and the benefits and drawbacks of choosing a custom color.
At Sheffield Metals, we want to make sure that you achieve the design goals for your project(s) — whether it's with a standard coil color or a custom coil color. We've worked with many home and property owners, contractors, and beyond to find the best color solution; that's how we know the importance of being open about the custom color process and why your project may or may not be a good fit for it.
---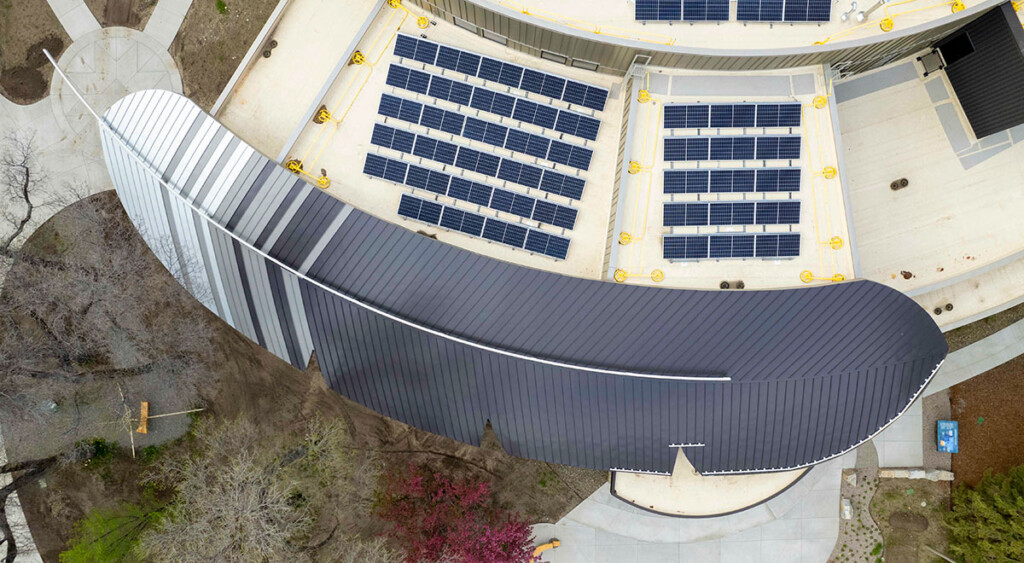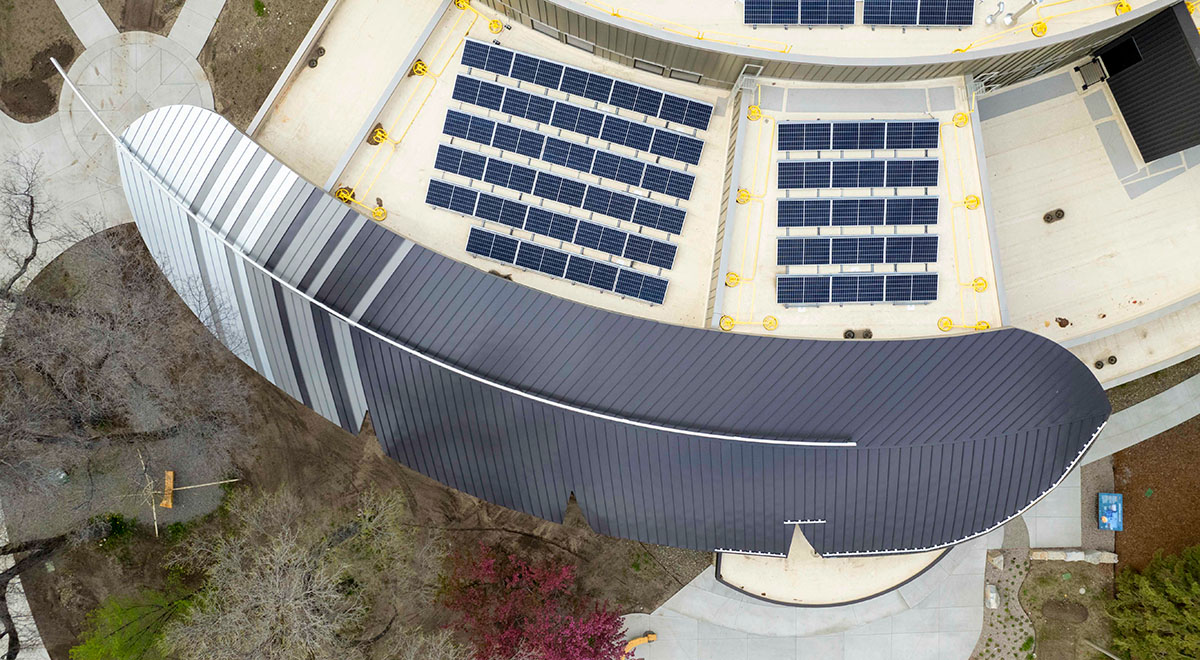 Eagles are considered sacred within many Native American traditions, cultures, and religions. They are honored with great care and shown the most profound respect, as they are frequently considered a messenger of the Creator.
Visitors of the American Indian Hall on the Montana State University campus in Bozeman, Montana, are met with an eagle feather in the form of a 4,000 square-foot standing seam metal roof above the entrance.
Throughout the concept and design process for the building, the inclusion of an eagle feather roof was one component that was an absolute requirement — especially for artist Jim Dolan and architect Dennis Sun Rhodes, who initially proposed the building idea to Montana State University in 2004.
After 15+ years of fundraising over $20 million for the 31,000-square-foot project, the American Indian Hall — including the eagle feather roof — finally became a reality upon its completion and grand opening in late 2021.
---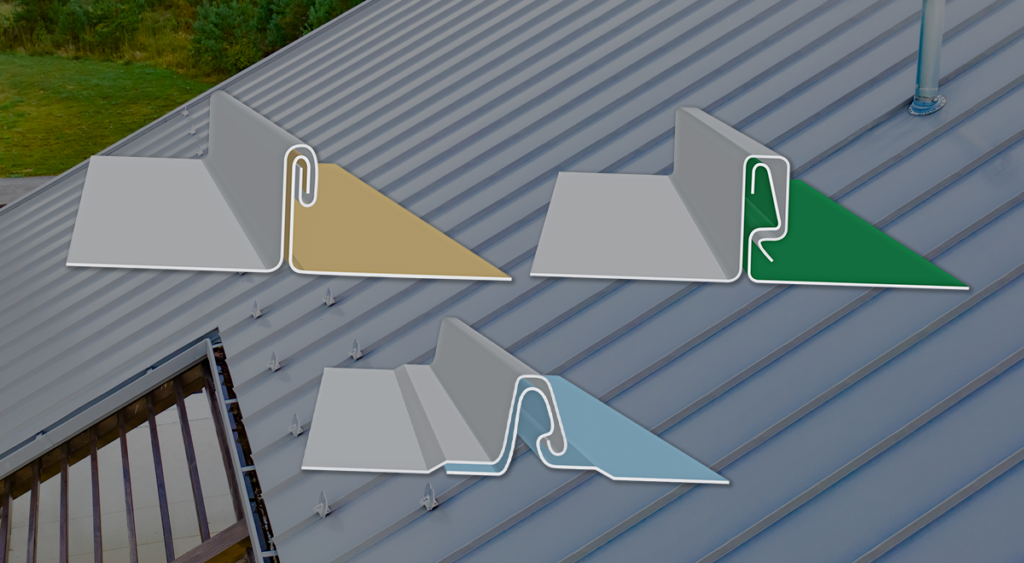 On the outside, many standing seam metal roofing profiles look similar.
However, the different profile options — including mechanical seam, snap-lock, and nail strip/fastener flange — are distinctly different in terms of performance, engineering and testing, slope requirements, attachment method, price, and so on.
So, what are the differences between mechanical, snap-lock, and fastener flange, and how do the varied uses and features affect the one you should choose for your project?
At Sheffield Metals, we offer several engineered and non-engineered panel profile systems, including mechanical seam, snap-lock, and fastener flange/nail strip. Over the years, we've helped hundreds of contractors, homeowners, and beyond choose the profile that best fits their project's specific requirements, so we think it's important to share the notable differences.
In this article, we'll go through:
The uses, pros, and cons of mechanically seamed panel profiles.
The uses, pros, and cons of snap-lock panel profiles.
The uses, pros, and cons of nail strip panel profiles.
Some example scenarios that could help you choose the best profile option.
---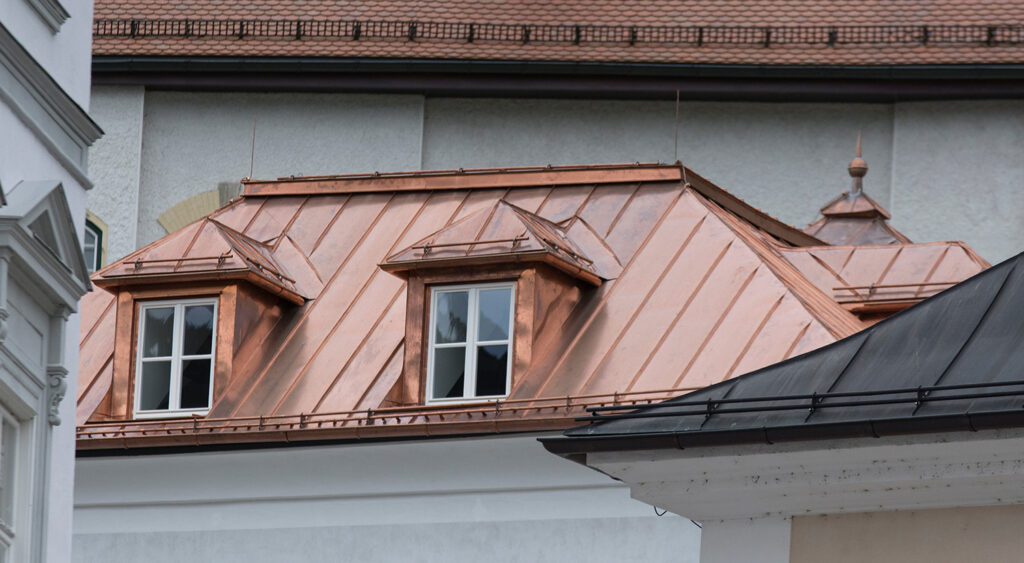 Galvalume steel and aluminum are the standard metal materials used to fabricate standing seam metal roofing systems — but are there other metal options?
The answer is yes.
Specialty metals, while less common, are options that are offered by several sheet and coil manufacturers. These metals include zinc, copper, and stainless steel.
If you're considering one of these specialty metals for your project, how do you know if it's the right choice? What are the specific pros and cons of each metal option? What should you keep in mind before you purchase?
Our primary product offerings at Sheffield Metals are painted and bare Galvalume and aluminum coils and sheets used in the standing seam metal roof and wall industry. However, we also distribute some specialty metals too — including copper. Plus, we know how important it is for you to be an educated buyer with something as important as your roofing structure, so let's dive into the details of zinc, copper, and stainless steel metal roofing.
---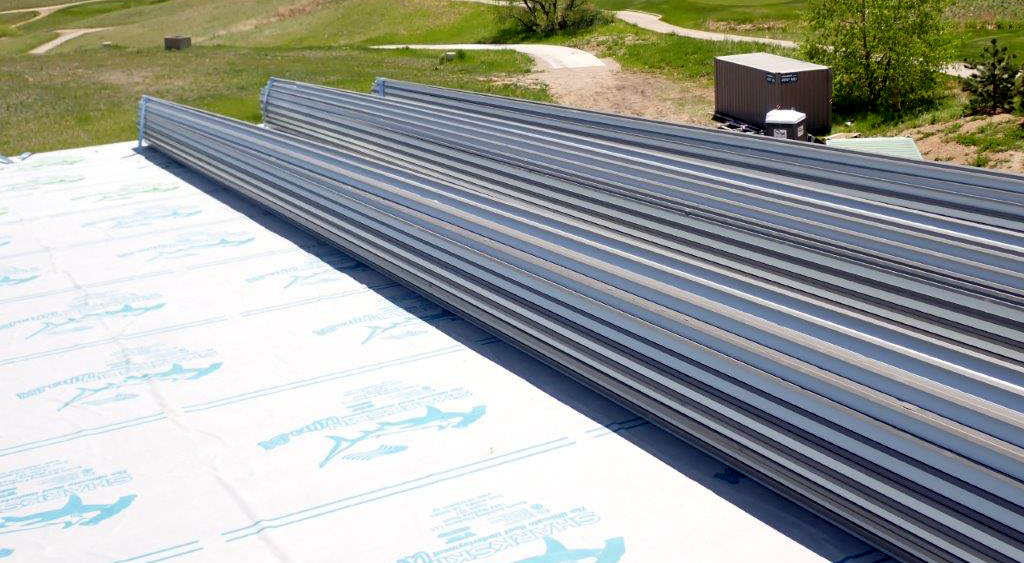 All metal roofing installation contractors get the panels needed for their projects in one form or another — in-plant rollforming, on-site rollforming, buying from a panel supplier, etc.
All of these methods require the installers to move and handle the panels, and some may also involve storing the panels as well.
However, moving and storing metal roofing panels is not as simple as it may seem, as there are proper methods and recommendations that crews should adhere to for safety, product integrity, and profitability reasons.
Sheffield Metals is a leading supplier of metal sheet and coil products for the standing seam metal roofing industry. Our in-house Technical Department regularly works with contractors and manufacturers to ensure that they're correctly handling, storing, and installing metal roofing systems.
In other words, we know how important it is for your projects to be successful, which involves knowing the best methods for handling and storing panels.
---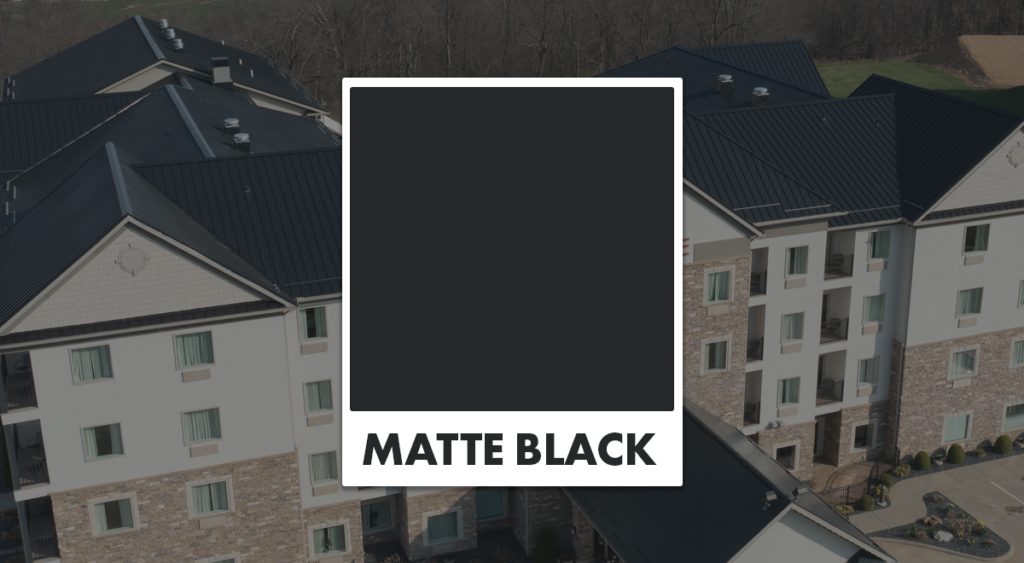 One of the most prevalent requests from home/property owners, architects, and other design professionals is a metal roof or wall system in the color matte black. In fact, the Sherwin-Williams coil color Matte Black has experienced an average growth of over 20% in the past five years.
So why matte black? What makes it such a widely purchased coil color?
Sheffield Metals constantly monitors color trends and tracks which metal sheet and coil colors are most frequently purchased — one of which is Matte Black. Plus, with a full-time Architectural Department composed of individuals with extensive backgrounds in the architectural metals industry, we frequently provide design assistance for a variety of projects.
Let's discuss some advantages, disadvantages, and project examples for matte black metal roofing.
---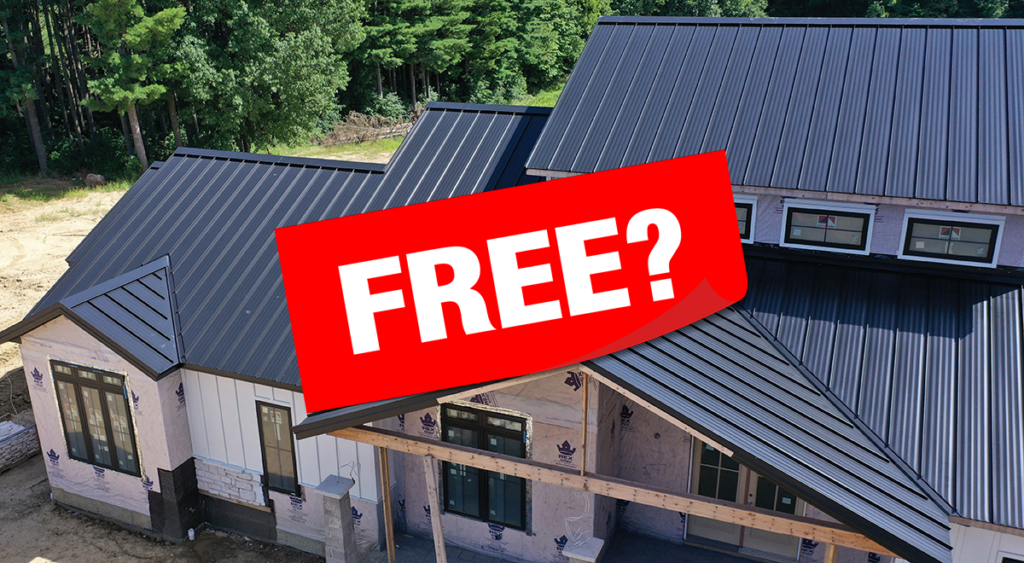 Advertisements for products and services have become a regular part of our daily life. Hundreds of thousands of companies rely on advertising to get their name out there and to garner business, which can be a great way to get the attention of potential buyers.
If you're in the market for a new roofing system, you've likely noticed plenty of advertisements for roofing contractors and installation businesses.
Have you ever seen an advertisement for a new roof that seemed too good to be true? Such as a free metal roof or a deeply discounted new roof?
There are some considerations to remember if you're considering going with a free or cheap roof installation. Mainly because a botched roof installation can lead to significant financial loss, property damage, and more.
With over 25 years of experience supplying metal roofing and wall system products, Sheffield Metals knows the value of choosing the right metal roof quote. That's why we think it's important to discuss these free or deeply discounted metal roof offers, why they might be cheap or low priced, and how to validate one of these quotes.
---
Final Thoughts on 2022
Thank you to everyone who watched a video, read an article, downloaded an e-book, viewed a color card, spent time on our website, commented on a social media post, or just learned something new with us. You truly helped us make 2022 another incredible year.
There's a lot to look forward to in 2023 — and we'll still be publishing tons of new articles, videos, website functions, tools, downloads, and so much more. Stay tuned!
In the meantime, if you're looking for a new metal sheet and coil supplier to help you take your roofing or manufacturing business to the next level, you can always contact one of our knowledgeable specialists. Or, if you have a question, comment, video idea, or article topic that you want us to cover, feel free to email us at blog@sheffieldmetals.com.
From our entire team at Sheffield Metals, we want to wish you a happy, healthy, and safe holiday season. See you in 2023!
---
---