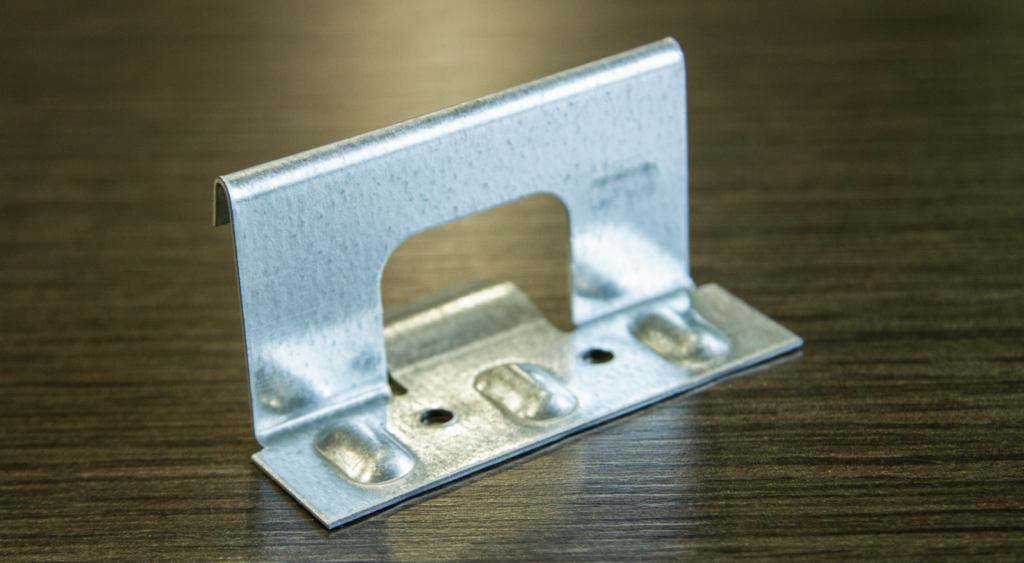 Metal roofing clips are a small yet integral part of a standing seam metal roofing system. That's why choosing the right clips from the right supplier to use in your projects is a vital part of ensuring that your installations are long-lasting and high-quality.
We often hear from industry professionals about the number of roofing accessory options, including the clips used to hold down metal roofing panels. On top of that, choosing the best supplier is usually an overwhelming process because almost too many products exist that may or may not be applicable for your metal panel systems.
Whether you're a contractor, fabricator, or architect, we think it's essential that you know some of the best clip suppliers and manufacturers in the metal roofing and construction field.
Sheffield Metals is an industry leader in the distribution of coated and bare metal products, as well as the accessories needed to install a metal roof or wall system. While we don't manufacture clips, we sell and distribute them on behalf of our trusted partners at Schulmeister Metal Products and SFS.
However, we know there are other suppliers to consider when buying clips, especially because every business has different needs. Plus, we've been asked: "What company manufactures the clips you distribute? What other manufacturers sell similar or better products?"
Being an informed and educated consumer is the best way to make the right buying choice. So, we've put together this collection of some of the best suppliers of metal roofing clips that can be used in standing seam metal roofs.
(Note: Suppliers are listed in no particular order.)
Supplier #1: Schulmeister Metal Products Inc.

Headquarters: Bowdon, Georgia
Year founded: 2011
Company description: Schulmeister Metal Products Inc. is a privately owned business that manufactures a variety of standing seam metal roof clips and fasteners for the metal roofing, general stamping, and machine shop industries. Mike Schulmeister is the President of Schulmeister Metal Products Inc.
Product offerings:
Metal roofing clips — including snap lock clips, batten lock clips, mechanical lock clips, expansion clips, bearing plates, and more
Gutter hangers & outlets
Roofing clip screws/fasteners & pop rivets
Hand and robotic seamers
Pipe flashings
Butyl tape
Supplier #2: AMSI Supply

Headquarters: Douglasville, Georgia
Year founded: 1993
Company description: AMSI Supply is a privately owned manufacturing and distribution company headquartered in Douglasville, Georgia. For almost 30 years, AMSI Supply has manufactured and supplied standing metal roof clips to the metal roofing industry. This company also distributes a wide range of hand tools, screws, flashing, and more.
Product offerings:
Metal roofing clips — including expansion clips, fixed clips, Bermuda clips, snap-on-seam clips, snaplock clips, and more
Fasteners — including pop rivets, TruGrips, self-drilling screws, wood screws, and more
Various metal roofing tools — including hand seamers, clamps/pliers (Vise-Grip™), folders, snips, caulking guns, rivet guns, and more
Pipe boots
Tape and foam sealants
WUKO sheet metal benders
Supplier #3: SFS Group

Headquarters: Heerbrugg, Switzerland
Year founded: 1928
Company description: The SFS Group is a worldwide leading supplier of mechanical fastening systems and precision components. SFS is split into three segments: Engineered Components, Fastening Systems (the segment that supplies metal roofing clips), and Distribution & Logistics. Headquartered in Switzerland, the SFS Group has manufacturing sites and distribution companies at more than 100 locations in 26 countries worldwide.
Product offerings:
Standing seam panel fastening solutions — including snap lock panel clips, fixed panel clips, float panel clips, bearing plates, butterfly clips, batten clips, and Bermuda wall clips
Metal roof fasteners — including pancake, low-profile, Dekfast, self-drillers, Woodgrip™ metal panel to wood fasteners, and more
Low-slope roof fastening solutions
Commercial construction fasteners
Cladding support systems

Supplier #4: Building Products Development (BPD), A Logan Stampings Company

Headquarters: Logansport, Indiana
Year founded: 2002
Company description: Building Products Development (BPD) designs, manufactures, and tests a variety of clips that can fit almost any standing seam profile. BPD offers expert services on clip development, technical, and product applications. Logan Stampings purchased BPD in 2009, which allowed them to increase production and expand their metal building component offerings.
Product offerings:
Metal roofing clip (UL and non-UL clips) — including snap-lock clips, Bermuda clips, fixed clips, expansion clips, batten clips
Gutter hangers
Bearing plates
Miscellaneous accessories — including brackets, supports, cinch straps/plates, inside closures, rake plates, and more
Supplier #5: Your Panel or Metal Supplier
One of the best places to buy standing seam metal roofing clips is from the same business where you're purchasing your metal or your finished panels. Most reputable suppliers carry the recommended clips to use with the profiles they offer. Not only does this ensure that the clip will fit the profile appropriately, but it also helps to make sure you're installing the correct clip per that supplier or manufacturer's engineering, installation details, or other requirements.
Buying from your panel/metal supplier is often the most convenient option because it offers a one-stop shopping experience. Plus, your supplier may provide you with cost savings in the form of discounts on accessories or reduced shipping fees when you bundle metal/panels and accessories together.
It's best to ask your metal or panel supplier if they offer clips and other accessories; it may end up being the best option for your business.
What to Consider When Choosing the Best Clip Supplier For You
So, which clip supplier should you choose? Well, it depends.
To help you out, here's a list of just some of the attributes and questions that you should consider before you decide:
Engineered vs. non-engineered clips

Does your business install engineered standing seam metal roofing systems? Do you need to purchase the clips used in that manufacturer's engineering?
Do any of the profiles that you supply/install require you to use UL-listed clips?

Panel profiles

Does the supplier offer clips that fit the profiles and panel dimensions you offer or install?
Does the clip supplier offer various clip options? (Example: Expansion and contraction clips for mechanically-seamed profiles, fixed clips for snap-lock or short-length mechanically seamed profiles, floating clips for open framing, etc.)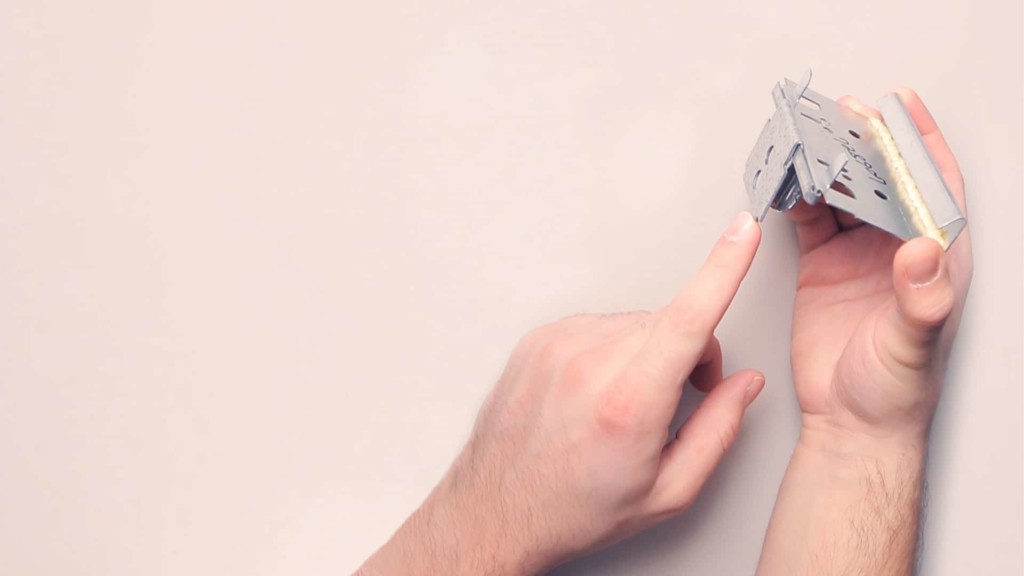 Materials, gauges, & hardnesses

What materials does the supplier offer for clips? (Most should carry Galvalume, galvanized steel, stainless steel, copper, or aluminum.)
What are the gauge (thickness) and hardness of the clips? Does that meet your system's requirements?

Machine type

What brand is my rollforming machine? (Example: New Tech Machinery, Schlebach, Rollformer Corp, etc.)
Is my machine in-plant or portable?
Does this supplier have clips that are guaranteed to fit my machine's panel dimensions?

Applicable testing

Is there an available manufacturer's test report or UL construction number that I need to consider when choosing a clip?
Will a supplier's ratings work for the environment in which you install the clip?
Substrate requirements

Are you using the proper clip substrate based on panel material and project location? (Example: Using stainless steel clips in coastal environments with aluminum panels.)

Warranties

Do you install weathertight warranty projects?
Does the manufacturer that supplies the warranty require that the clips be purchased through them?

Lead times

Can the clip supplier process orders in a timeline that works for you and your business?
Account management

Is the clip supplier's representative you would be working with reliable, helpful, and responsive?

Technical assistance

Is there someone who can help ensure you get the right clip for your panel?
Is there a dedicated technical department you can contact for any issues or product questions?

Availability and shipping costs

Is there a location close that enables you to get products quickly?
Will it need to be shipped? How much will it cost to have products shipped to the job site or your business?

Cost

Keeping in mind all of the above factors, what is your clip budget or cost limitations?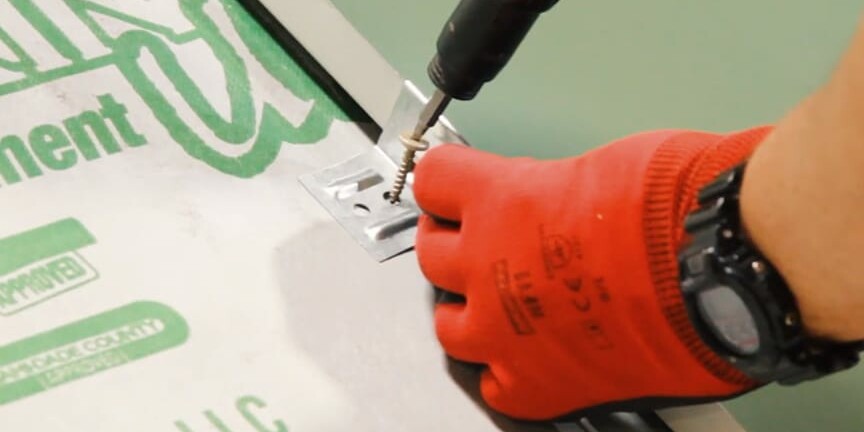 Final Thoughts on Metal Roofing Clip Suppliers
There isn't one specific manufacturer or supplier of metal roofing clips that best suits every roofing contractor or manufacturer's needs.
It's critical to remember there are many more factors to consider when purchasing metal roofing clips than just finding the lowest-cost supplier. Standing seam metal roofs are too important and expensive to use sub-par clip products.
That's why doing your research, knowing your options, and ultimately choosing the best supplier with the products your business requires is a necessary process.
Sheffield Metals is proud to offer a one-stop shopping experience for any contractor, manufacturer, or architect's needs — whether it's metal coil/sheets, accessories (including clips), machinery, engineering, or a combination of products. That's why we know how important it is for you to choose the right suppliers for you.
Best of all, we offer free consultations to get to know your business and set you up for successful metal roofing and wall projects. Contact us today to speak with one of our helpful specialists!
---
---