In October 2023, Sheffield Metals International introduced a new color to their product line: TLG Moonstone™. With an exciting new shade and a variety of advantages, Moonstone is an excellent addition to the metal roofing industry that provides yet another high-quality color option for both contractors and homeowners.
Sheffield Metals is a leading distributor of bare metal coils and sheets and works with contractors, architects, homeowners, and companies like Sherwin-Williams and ABC Supply.
Over the years, we've honed our process and worked with our partners to offer some of the best products on the market. Moonstone is another example of how we strive to get customers what they want.
In this article, we'll walk through all the details of Moonstone, beginning with how it came to be and moving on to its unique features, benefits, best uses, and finally, some frequent questions about Moonstone.
By the end of this article, you'll have a better idea of what Moonstone is and whether it's suitable for your metal roofing project.
The Story Behind TLG Moonstone – A New Roofing Finish
To outline the origins of Moonstone, we first must touch on Sheffield Metals' CoreLine. Textured SMP paint options have been hugely popular for the last five years, and Sheffield Metals sought a way to bring textured finishes to the higher-quality, robust PVDF paint systems.
The result blended two hot trends in the metal roofing industry – low-gloss and textured finishes. After collaboration with their paint partners, Sherwin-Williams, Sheffield Metals released five new textured, low-gloss (TLG) PVDF colors, including Moonstone. Moonstone is brand new, having never existed before on the Sheffield Metals color chart.
The name reflects the core features of Moonstone, with its silvery, shimmery appearance and textured, rough, stonelike finish.
---
---
TLG Moonstone Features
Because Moonstone is a brand new, exclusive color on the Sheffield Metals color palate, it can be helpful for contractors and homeowners to understand the detailed features of this color to see what it offers:
Overall Look: Moonstone has an antique look that is also very versatile. It merges an iconic, old-world feel with the metallic sheen of modern-day metal roofing.
Color: Featuring a metallic, silvery color with hints of warm shades of blues, browns, and grays, Moonstone is designed to change slightly in different lights to keep that warm, timeless look.
Texture: Moonstone has a textured, rough finish, which you can feel if you brush your hand against it. This benefits contractors looking to increase grip retention and walkability while installing or repairing roofs.
Low Gloss: Metal roofs with low-gloss finishes can help knock down sunlight glare and reduce the effects of oil canning, while also providing a beautiful aesthetic.
An antique, old-world look with a metallic sheen and a blend of multiple colors, plus a textured finish for improved walkability, could make Moonstone a top choice for future metal roofing projects. In the next section, we'll go over the specific benefits of Moonstone.
TLG Moonstone Benefits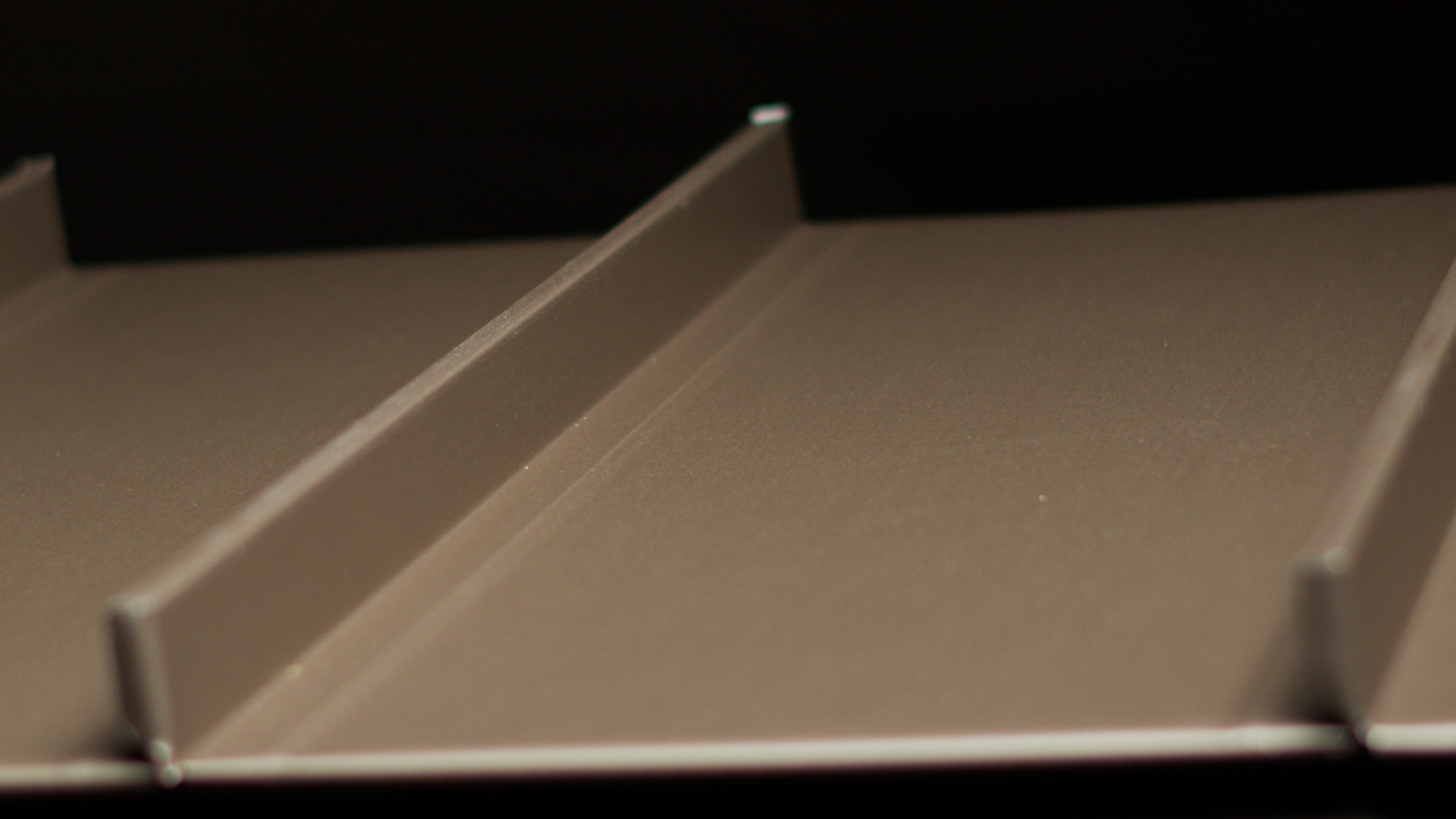 From its unique appearance to the gripping strength of its textured finish, TLG Moonstone has various advantages that will impress customers.
Combined Advantages
Moonstone is both low-gloss and textured, bringing together multiple trends in the metal roofing industry to offer an ideal product. Low-gloss finishes help reduce the effects of oil canning, while the texture helps create an ease of access during installation.
Uniqueness
There is nothing quite like Moonstone on the Sheffield Metals color palate. It can be used with a variety of building materials and color palettes, making it a great choice for anyone looking to buy the next hot item in the metal roofing industry.
PVDF Durability and Longevity
Moonstone is made with PVDF paint. PVDF is a high-quality paint system commonly used in the architectural standing seam metal roofing industry. It is highly durable and holds up well against sun exposure, humidity, pollution, and extreme temperatures, and provides several other benefits, including:
Impressive color retention: The chemical structures found in PVDF paint make it highly effective in the battle against sunlight, pollutants, moisture, and acid. Those strong chemical bonds allow PVDF paint to hold color for multiple decades with little to no signs of wear and tear.
Reduced chalking and fading: When compared to the chalking and fading of SMP paint systems, PVDF is also superior, resisting these effects while also providing better warranty coverage, too.
Energy savings: PVDF paint may also contain solar reflective pigments, which help dissipate heat from sunlight. This can keep the temperature in a home or building constant and even reduce energy costs.
Safety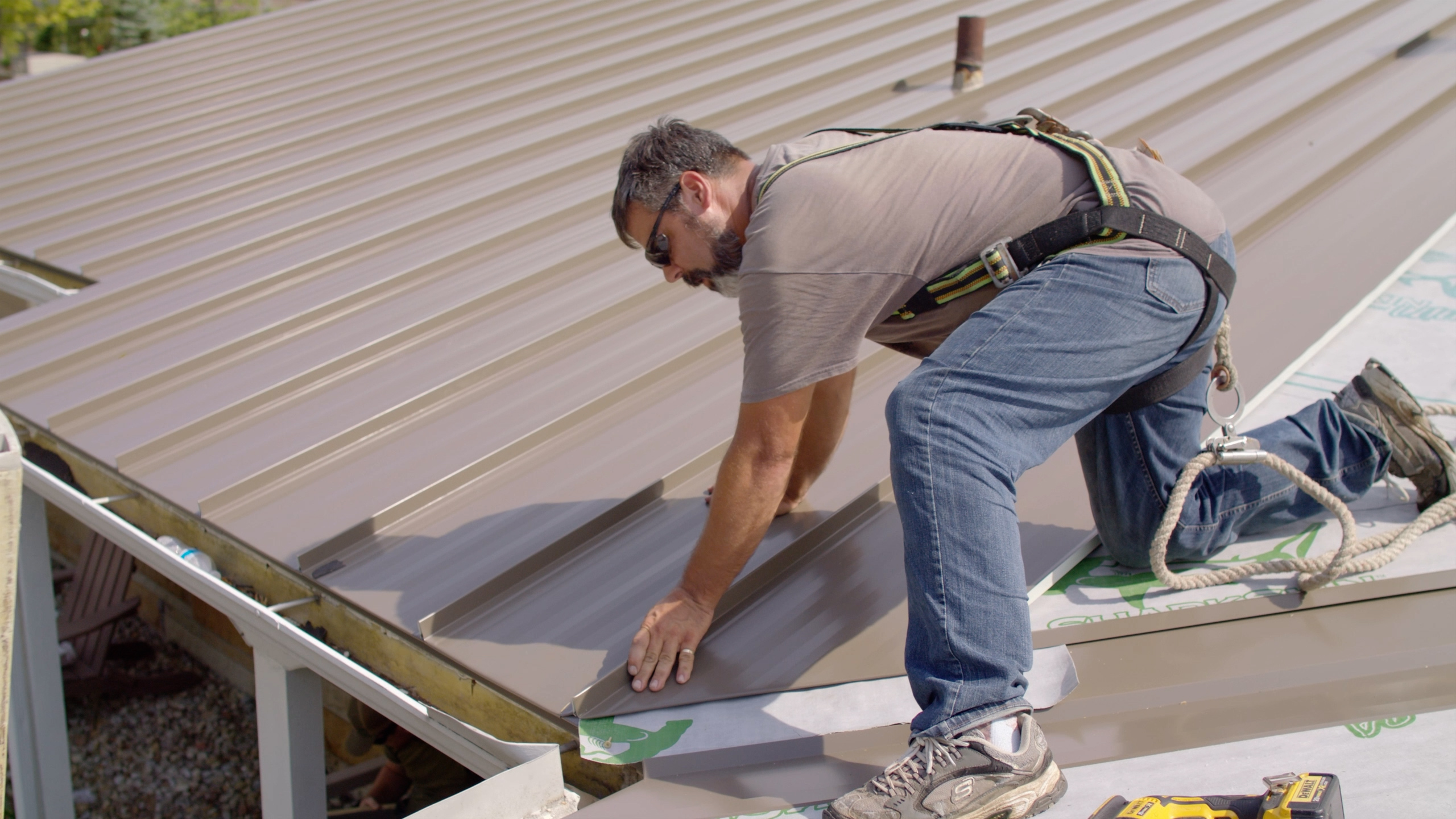 One of the most important aspects of metal roofing installation is safety. When you're up on a roof, a lot could go wrong, so it's important to control as many variables as possible to ensure everything goes according to plan.
One of the ways to increase safety is to opt for a textured finish. Textured finishes increase walkability on the roof, allowing contractors to navigate areas more confidently without worrying about slipping.
When it comes to safety, be sure you're following all OSHA safety standards regarding tie-offs and lifting requirements to ensure proper installation.
Versatility
One of the best advantages of a color like Moonstone is its versatility. It has a mild enough look to work for pretty much any type of structure, from a car dealership to a suburban home. We'll get into more of Moonstone's applications in the next section.
TLG Moonstone Best Uses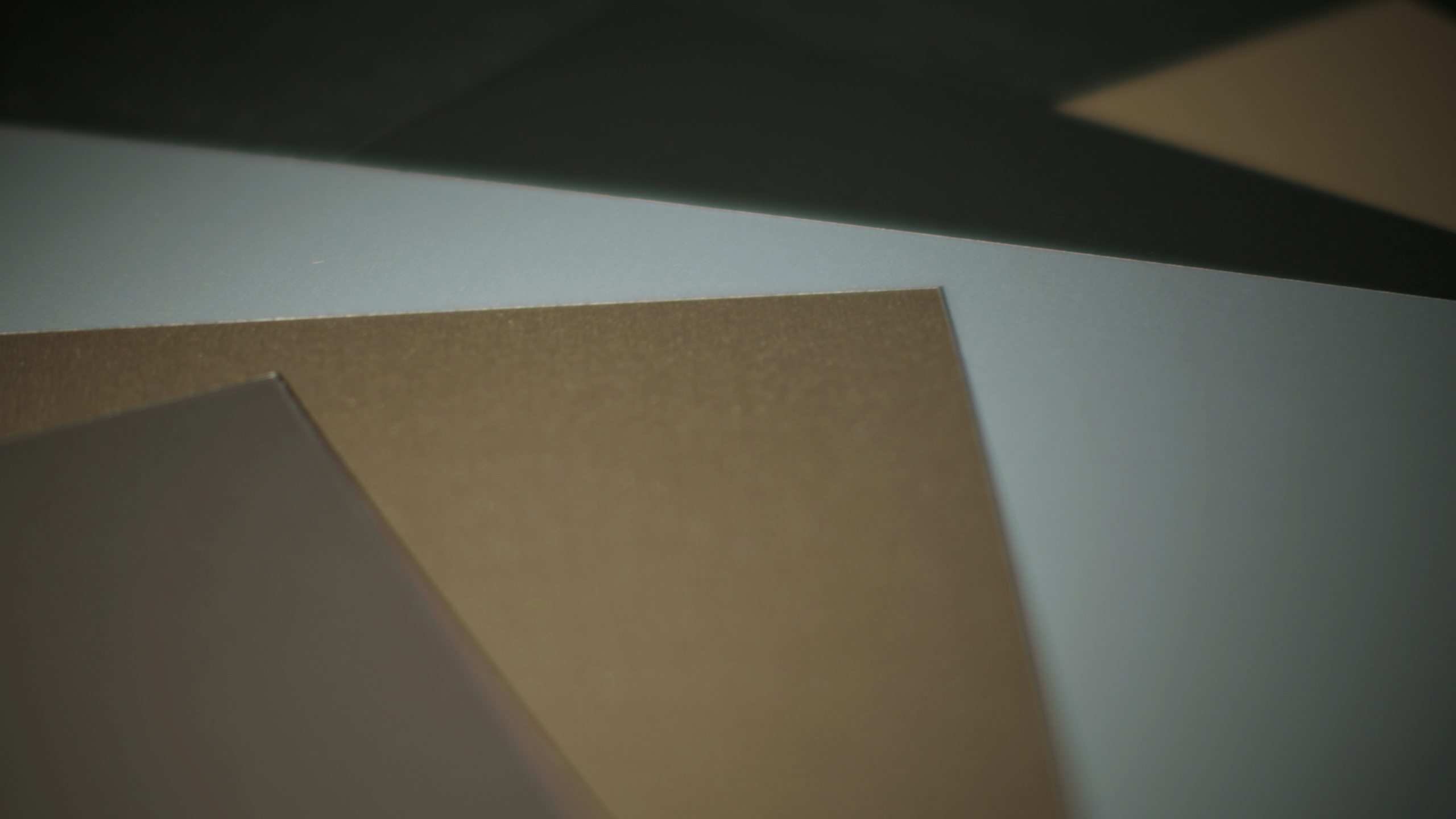 As mentioned earlier, the versatility of Moonstone is a considerable advantage, as it can be installed on nearly any type of structure because of its warm, eye-catching color and impressive color retention properties. Below are some of the options where Moonstone would fit in nicely.
Homes
Mixing timelessness with modernity, Moonstone may appeal to many homeowners because of its ability to fit in with many different designs. No matter what you're looking for, Moonstone can help bring the home together and add a mild and elegant touch to its architecture.
Restaurants
One of the biggest concerns of business owners when it comes to roofs is how its gloss will affect its appearance. The great thing about Moonstone is that it's low gloss, meaning it will knock down a lot of sun reflection for a mild, smooth look that works great for structures like restaurants.
Dealerships
Many dealerships today are opting for gray, matte coatings for their buildings. Moonstone could be an excellent option for those looking to match that type of shade while also getting the benefits of a textured, long-lasting, and durable finish.
While Moonstone is a very versatile color that can be used on all kinds of structures, there are situations where this color may not be best.
When Is TLG Moonstone Not the Best Choice?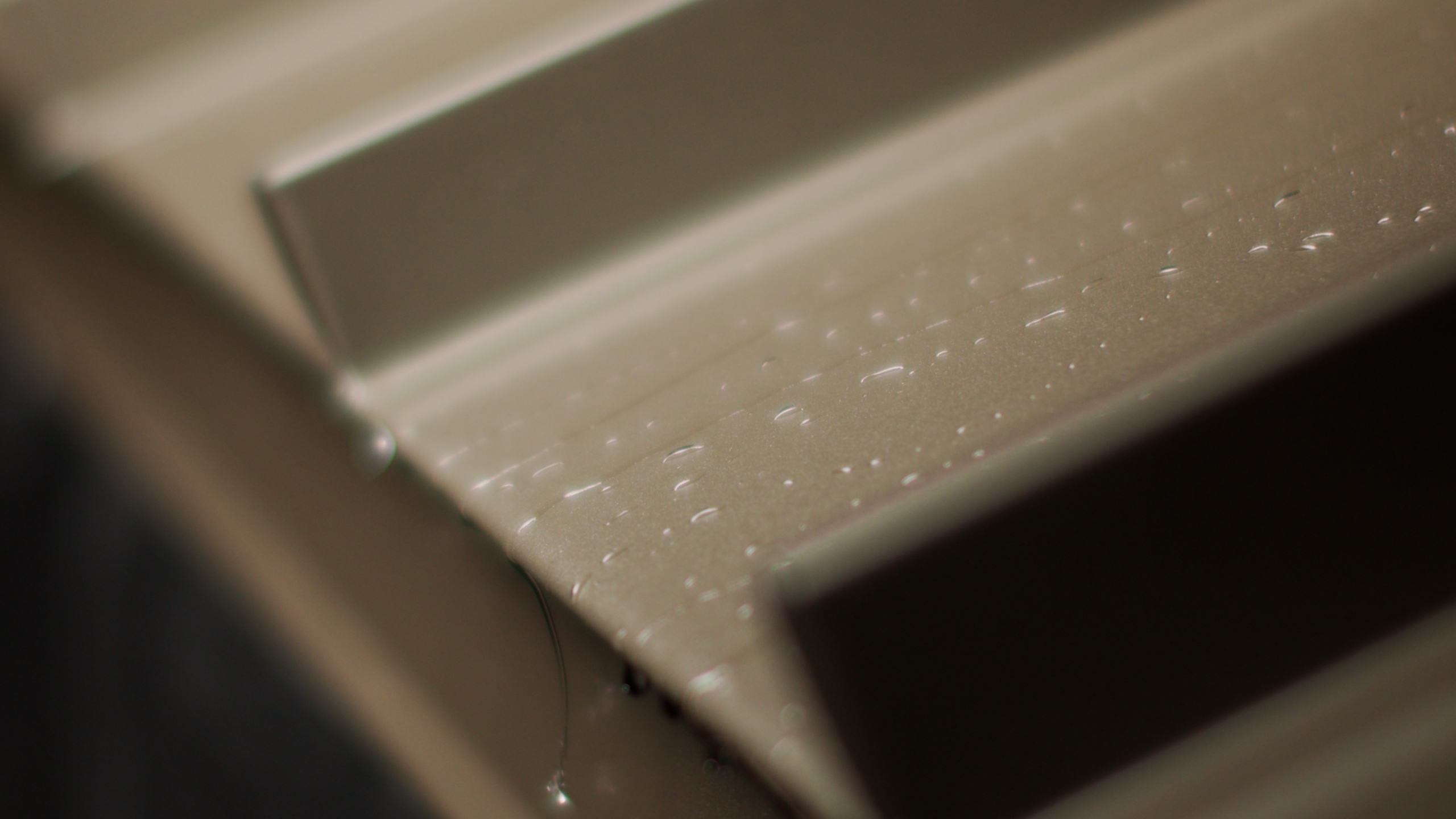 TLG Moonstone might not be the right choice if you:
Want a vibrant, colorful look: Those looking for something very eye-catching might not want to opt for Moonstone, as it has a milder appearance.
Want a smooth finish: Likewise, some people may be seeking colors without a textured finish – if this is you, then you may want to look for an alternative to Moonstone.
Don't need a premium paint system: Moonstone is also a PVDF finish, which is a high-quality, robust paint system. SMP paint systems cost less than PVDF but don't offer the same type of durability and longevity. If you're looking to cut costs, then you may want to opt for an SMP paint system.
If you do think Moonstone might be right for your roofing project, you could be wondering how you can buy it.
Where Can You Find TLG Moonstone?
Moonstone is part of Sheffield Metals' new product rollout, CoreLine, which features five new low-gloss, textured PVDF colors, including TLG Medium Bronze, TLG Dark Bronze, TLG Charcoal Gray, and TLG Black.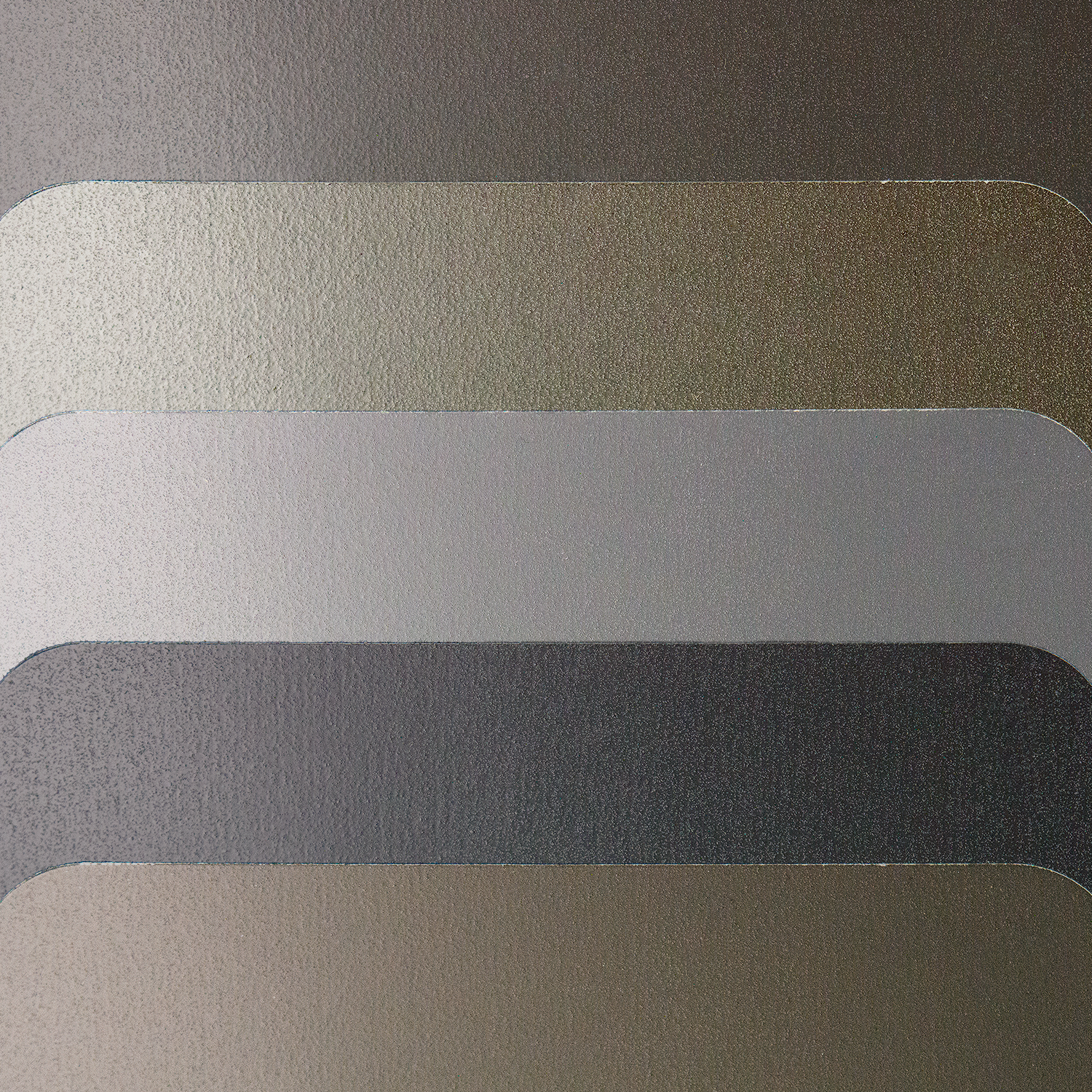 You can find Moonstone at the nearest Sheffield Metals location near you. Reach out to your regional location to place an order. For an up-close look at Moonstone, you can also order color chip samples to see and feel the texture of this brand-new finish.
Moonstone is available with Sheffield Metals' standard 24-gauge PVDF warranty.
Is TLG Moonstone™ Right For Your Next Roofing Project?
In this article, we've walked through all the details of Moonstone, from its main features to its various benefits, to the different structures it can be used with. By now, you'll likely have a better idea of what Moonstone is and whether it's right for your metal roofing project.
Now, you may have additional questions about installation best practices and how you can best integrate Moonstone into your metal roofing projects. Feel free to browse our learning center to find all the answers you need.
If you have decided that Moonstone is the right choice, you could be looking for the best way to order this product. At Sheffield Metals International, we have Moonstone in stock at all locations across the country. Feel free to reach out to our team of experts to get the exact order you need.
---
---