CoreLine brings together the ultra-premium paint system benefits of PVDF like improved color retention, impressive fade characteristics, and brighter colors, while also providing a low-gloss, gritty, textured finish to improve grip retention and walkability.
Typically, textured finishes have only been available for SMP paint systems. With demand already high for low-gloss products, CoreLine finishes will be a welcome addition to customers, blending advantages of both SMP and PVDF paint systems.
New CoreLine colors include:
TLG Dark Bronze
TLG Moonstone™
TLG Charcoal Gray
TLG Black
TLG Medium Bronze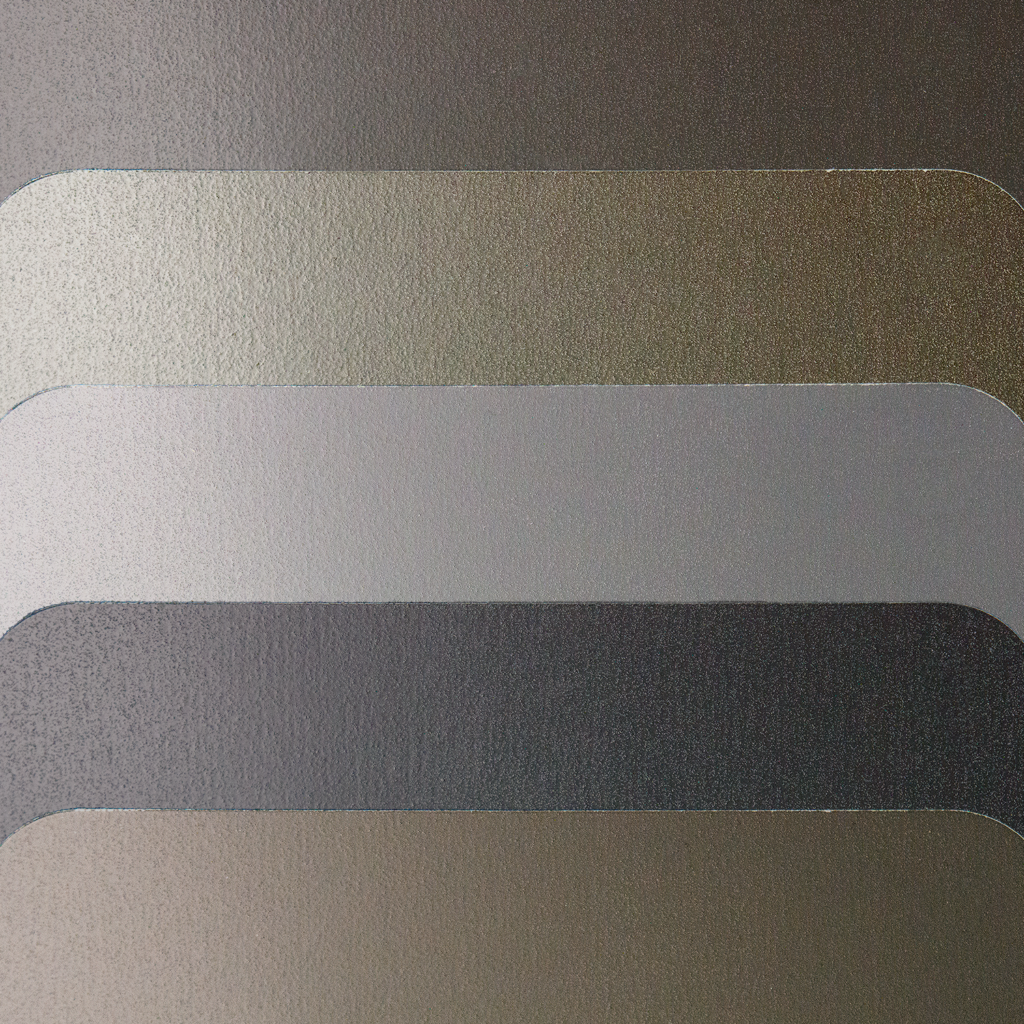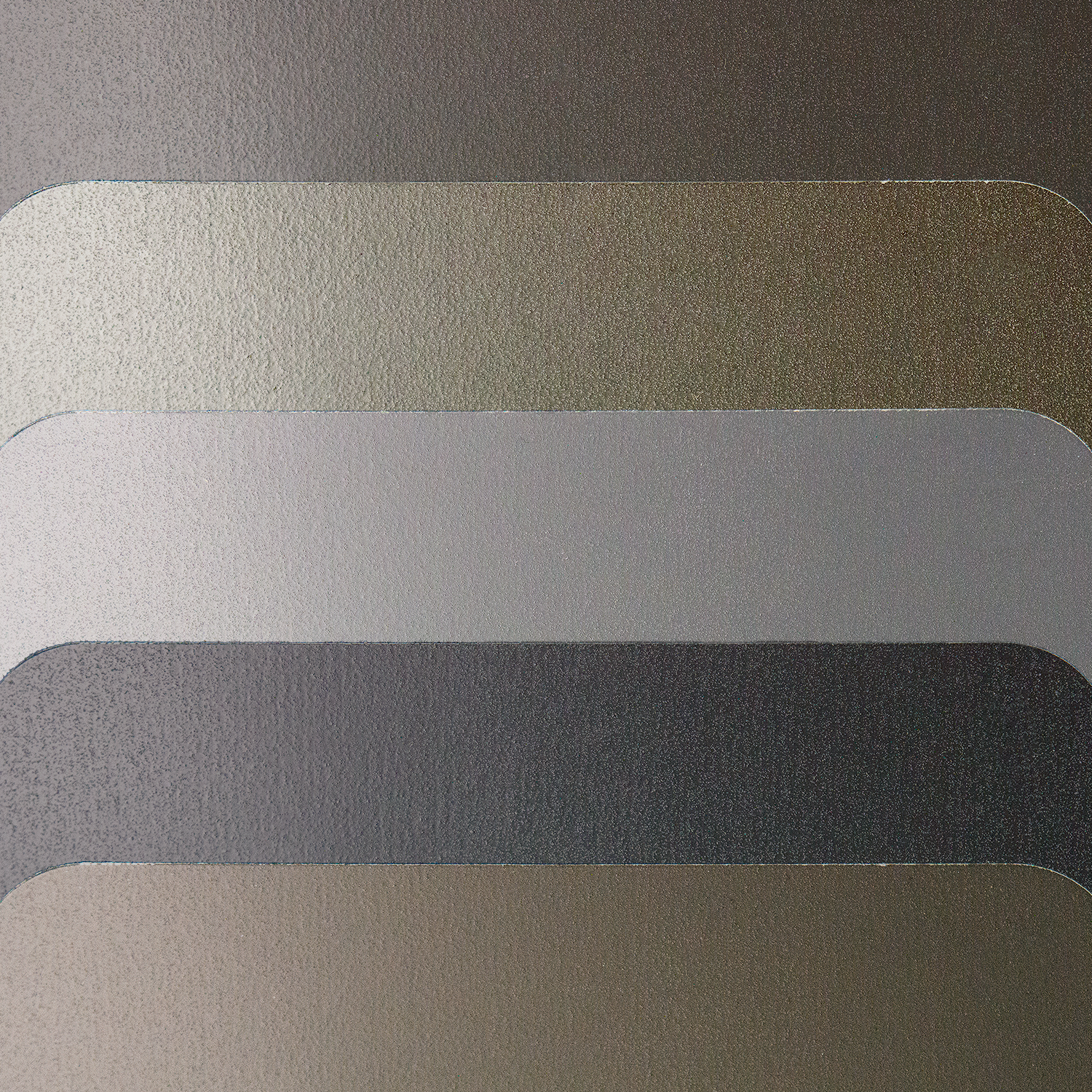 Why Choose CoreLine for Your Project?
Unmatched Durability: With time-tested PVDF paint technology, CoreLine will last for decades without excessive wear.
Sleek Low-Gloss Finish: This unique finish knocks down harsh sunlight for a smooth, even appearance.
Tactical Gritty Texture: Improved walkability and added visual interest will benefit contractors and homeowners alike.
Color Variety: Varying hues come together to fit in with a variety of environments and design needs.
Versatile Applications: CoreLine works well on multiple structures, from residential homes to commercial dealerships.
Request a CoreLine Metal Color Sample Deck
---
What is TLG Moonstone™?
As part of the CoreLine series, Sheffield Metals International is introducing a brand-new color, TLG Moonstone™, which is a metallic gray shade with a shimmery finish. Moonstone mixes hues of blues, browns, and grays, to create a fresh new option that works great for a variety of structures including homes, restaurants, retail stores, and dealerships.