The ability to apply for a paint warranty on a metal roof or wall panel system is an important selling point in the roofing industry. Consumers and building owners undoubtedly feel more comfortable purchasing a high-priority item like a metal roof when they know the manufacturer stands behind the products they sell with detailed warranties outlining what is or isn't covered. Most companies issue finish warranties with no questions asked; however, the biggest concern consumers have involves whether their warranty will be honored should they have a viable claim.
It's important to understand the different elements a warranty consists of, including how to apply, duration of warranty, environment exclusions, etc., so an educated decision can be made. In this article, we will provide you with the following:
Considerations to keep in mind before buying a metal roof or wall system
Common aspects of a metal roof or wall system paint and substrate (metal) warranty
Important questions to ask before purchasing a product based off the warranty
At Sheffield Metals, we understand how important warranties are to consumers, which is why we believe guiding you through the aspects of a common paint warranty will assist you during your metal roof or wall system purchase.
Factors That Can Affect a Metal Roof or Wall Paint Warranty
To ensure that you're getting the most out of your metal roof or wall system purchase, knowing what to look for beforehand will help in making the best choice that ultimately leads to the best warranty. But the best warranty is not just what is printed at the top of the paper. You want to know the full range of exclusions and limitations so you can work with a reputable supplier that stands behind their warranties.
Paint System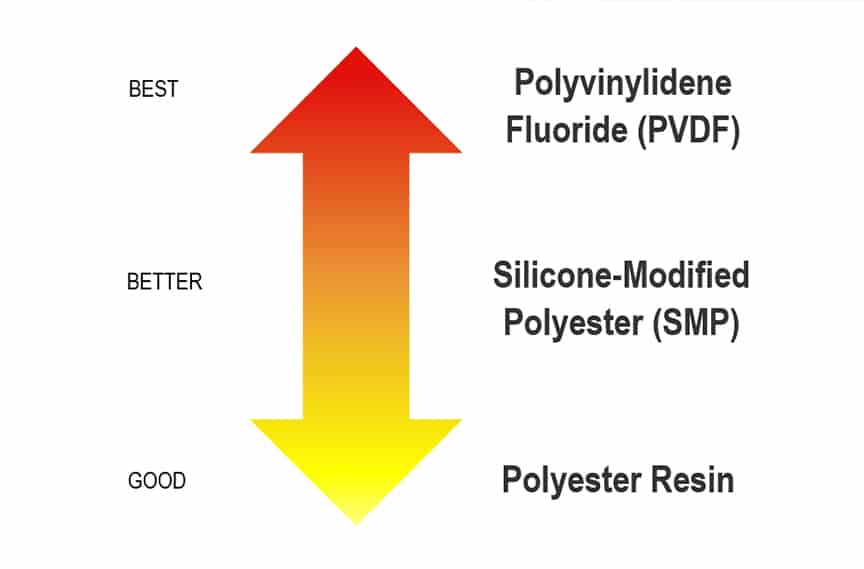 You would think that the length of the warranty is dependent upon the quality of the paint system used. That being said, the top of a paint warranty is often considered "marketing" because it is designed to catch the attention of the consumer to say, "Look here! This is the best!" For most architectural applications, Kynar 500® or Hylar 5000®, also known as polyvinylidene fluoride (PVDF), paint systems are considered the best, while silicone-modified polyester (SMP) systems are second, and plain polyester is a distant third. That being said, SMP carries a longer warranty more often than not.
You might be thinking: "How can this be? You just said PVDF is the best."
Again, it comes down to the big bold print up top being marketing and the fine print in the body of the warranty being the substance that needs paid attention to.
When it comes to SMP and the widely promoted 40-year warranty, this is just for film adhesion. The chalk and fade coverages for these same SMP warranties are usually less than that of PVDF and have more variations in what is covered from roofs to walls.
PVDF paint warranties last 20 to 40 years for film adhesion, depending on the manufacturer. The "color warranty" for chalking and fading on the same warranty is generally offered for only 10 to 30 years and depends on the color.
Polyester warranties vary dramatically depending on the quality, but they generally do not exceed 20 years for adhesion and 10 years for color.
---
---
Environment
One of the biggest questions you should have is: Is the product that I am getting warrantable in the environment that it is being installed? For instance, steel will not be warranted within specified distances from coastal environments. So how do you get a finish warranty in coastal environments? You should consult with your manufacturer because many don't have a standard product that will perform and be warrantable, but there are specialty paint systems that can be warranted on the coast, so it's good to at least check. There are also some manufacturers that will warrant painted aluminum systems in coastal environments.
There are other environmental conditions that can impact the ability to get a warranty that should be considered before purchasing, such as buildings that contain livestock, water treatment facilities, pools, etc. It is important to consider your environment before you install metal, and if you have a question, call your manufacturer first.
Weathering Factors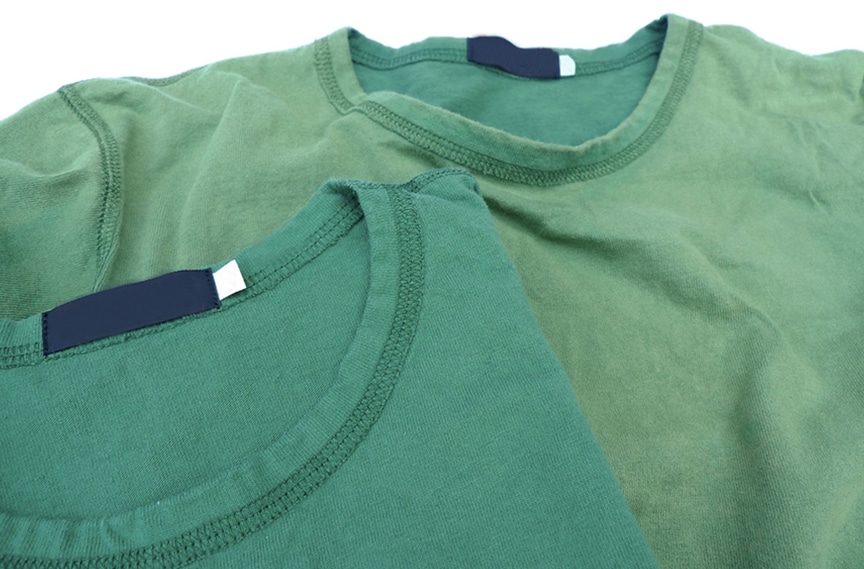 A good way to understand how your metal roof will weather is to look at it like your favorite cotton t-shirt. When you bought the shirt, it was a bright red with your favorite teams' logo in a rich blue. You wear this shirt a few times a month and at some point after a couple years, you pull it out of the drier to hang it up and realize the bright red is looking more like peach and the rich blue is looking more like a dull green. It's still a nice shirt and it wears well, so you continue to wear it.
Some colors fade faster than others; a dark color will remain "darker" longer in Northern Ohio than it will in South Florida. In the t-shirt example, the red will fade faster because brighter colors tend to fade faster than earth tones, which is the same concept for metal roofing and wall systems. The single biggest advantage PVDF (Kynar/Hylar) has over SMP paint systems is that it will hold the color integrity longer. There are specific measurements used to calculate chalk and fade that we will explore in simple terms in a follow up to this article. The bottom line is that your metal roof or wall system will fade over time because of weathering and UV exposure, but how much will depend on the type of paint system that is used.
Type of Roofing Material
Different metal materials are often subject to different warranty time frames based on their degradation schedule and how well the metal has been tested to last in a given environment. For example, aluminum has a substrate warranty of 20 years, Galvalume coated steel has a substrate warranty of 25.5 years, and galvanized steel that has been painted often doesn't carry a substrate warranty at all. Being aware of the lifecycles of different metal roofing materials will help you choose the best warranty for your purchase.
Company Reputation
Doing business with a trustworthy company that stands behind its products and warranties is one of the most vital attributes to consider. Do your research ahead of time by:
Reading reviews
Asking your neighbors
Asking the business questions
Talking with the installers about past clients
Calling the business's paint system supplier
Looking to see if court claims have been filed by past warranty holders
One of the biggest deciding factors for us at Sheffield Metals in who we partner with is their reputation for honoring warranty claims. From the base metal to the paint supplier to the metal coater, it's a crucial piece of the supplier model business and the warranties made available.
Warranty Length
Often, the decision of choosing a metal system boils down to the building owner deciding that this roof or wall system is going to be the last one they ever have to purchase. Having a rough idea of how long you plan on owning the building or home is always a good consideration. While some circumstances are unpredictable, keep this aspect in mind just in case. However, many warranties are transferable, which means that if you do want or need to sell the structure, it can be re-filed under the new build owner's name for future use and can also be used as a selling point.
Analyzing a Metal Roof Paint Warranty
While this analysis of common metal roof warranty sections might not cover everything a warranty encompasses, it's still a good guide that will help answer questions and address concerns during the decision process.
Part 1: What Does the Warranty Apply to?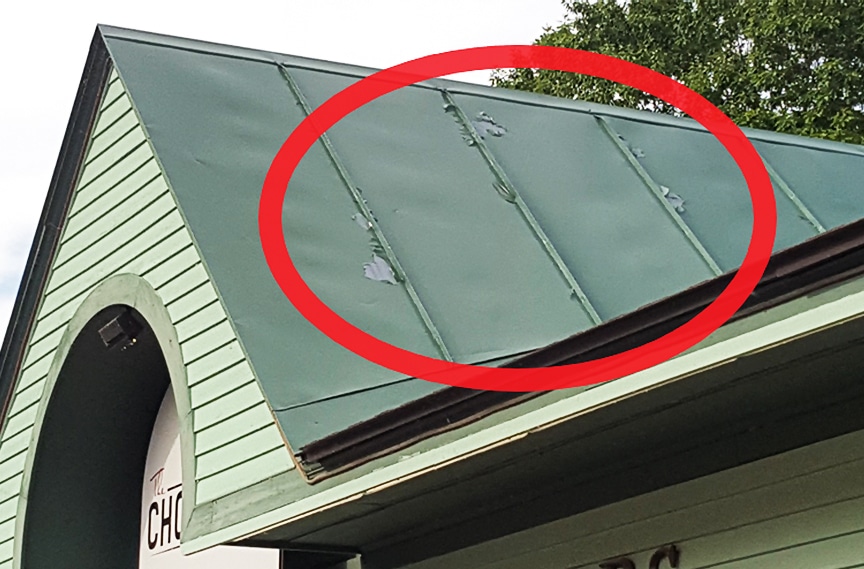 This section addresses what the manufacturer will cover in the event that a consumer has a potential claim. Pay close attention to the fine print.
Common covered paint warranty items include:
Cracking, flaking, or peeling to an extent that is visible on ordinary outdoor visual observance. This is generally the advertising portion of the warranty, so you will find this at the top and in bold. Also, keep in mind that this portion specifically refers to paint adhesion.
Chalking, a resin system degradation and loss of adhesion on the paint's surface that results in a white coating. The warranty ensures your metal roof or wall system will not exceed a specified number based on a particular ASTM (ASTM D-4214) method (roof and wall panels normally have different specified numbers because the roof will have significantly more UV exposure than walls). Chalk testing really measures the white chalkiness that physically transfers from the panel's surface. Essentially, the collected measurement of chalking is how the lab can determine if it is excessive and would warrant a valid claim. For example, you've come into contact with chalking if you ever rubbed up against old metal siding and you notice a white residue on your arm or sleeve.
Color fade, which occurs when the paint's pigment breaks down and alters the color, exceeding a specified ASTM D-2244 Hunter Delta E (DE) unit. The amount of fade is determined on a number scale by comparing a sample to the baseline color, and every paint warranty should specify the allotted amount of change in Hunter units over a certain length of time. Reputable manufacturers should even go as far as spelling out that it varies with some colors and does not exist with metallic colors because a color spectrophotometer (the tool used to measure color) can't read the metallic flakes in the paint. Bottom line: Read your warranty and ask questions.
A substrate is defined as the base metal that the actual paint is applied to. Be sure to verify that your substrate carries a warranty before you buy. Galvalume substrates normally carry a 25.5-year warranty that protects against corrosion. Galvanized steel is also a common substrate for painted metal and you can often get a paint finish warranty with this material, but you likely do not have a metal substrate warranty. If you experience a paint failure due to the corrosion of a substrate that doesn't have a warranty, options are limited and you could end up with little to no recourse.
Part 2: What Does the Warranty NOT Apply to?
This section outlines the circumstances that would not warrant a replacement of the metal roofing. It's imperative to discuss any concerns you may have with the manufacturer before purchasing your metal roof or wall system. (For this example, we will be referencing Sheffield Metals' 40-Year Kynar "Paint" Warranty.)
Fire, deliberate damage, wind damage, or improper handling by installers

During the installation of your metal roof or wall system, scratches can and usually do happen. If the scratch doesn't go all the way down to the metal substrate, it can usually be corrected with a touch-up pen that uses the same paint as your roof or walls. This is something to discuss with your contractor to ensure they have during the installation.
In addition to remedying scratches, paint pens can be used to touch up exposed cut edges on areas of the system. Although not required, this can help reduce the amount of edge creep that can occur over the life of the system.

Foreign substances present in the environment and inside of the structure

For example, substrate warranties often do not cover steel roofing within certain distances of coastlines with breaking surf or coastlines with a large bay or marsh areas.
Other environments often not covered: Locations with exposure to corrosive chemicals, ash, fumes, cement dust, copper or lead runoff, silver or nickel mining, carbon black, or treated lumber.

After-the-fact additions to a roof that may affect the chemical make-up, like adhered solar panels, snow guards, etc.

Consider the roof's material and do research on the other materials that may cause premature degradation

Liquid or solid material submersion
Altered or sculpted beyond what it was intended for
Stored or installed in a way that allows for poor air circulation
Exposure to animals or animal waste
Complimentary roof products, fasteners, or penetrations that could cause a galvanic reaction and ruin the finish or corrode the metal
Using non-standard industry details, such as a modified J-clip or "receiver" details that will trap moisture and debris on the paint finish for extended periods of time
Part 3: Timeframe Explanation
Keep an eye on the time frames expressed throughout a warranty, as they may change depending on the circumstances. For example, on the same exact warranty, chalking may only be covered up to 20 years, fading for 30 years, and adhesion for 40 years. This is normal in the roofing industry because some resins, colors, and paint systems are warranted differently as the materials age, which is often reflected and thoroughly explained in the warranty document.
Part 4: If You Think You Have a Warranty Claim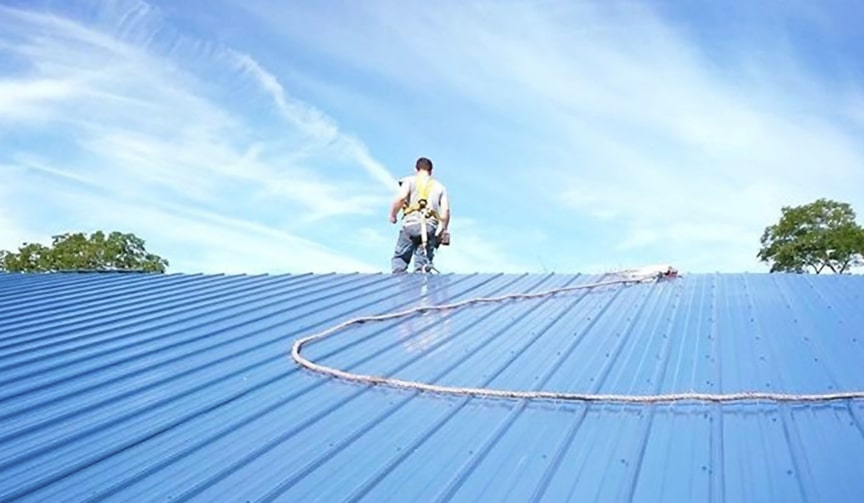 If you experience a failure of the substrate or paint finish, a good place to start is with the manufacturer of the metal roofing system. Whether you have your warranty documents or not, the manufacturer should maintain the warranties internally and should be able to locate it within a reasonable timeframe (expect to wait a little longer if you do not have the documents).
Typically there is a clause in the warranty explaining if the manufacturer, dealer, contractor, applicator, distributor, or the paint system supplier is responsible for the inspection of the metal roof or wall system in question. The warranty issuer should go through the investigation process with the building owner. It should follow a process similar to:
Notify the product manufacturer in writing during the warranty period and within 30 days of the customer becoming aware that a warranted condition has occurred. It's also suggested to follow up with a phone call. Failure to give notice within a specified time frame could relieve the manufacturer from any warranty obligations.
A site inspection from the manufacturer will usually occur to determine if it is a coating failure and a valid warranty claim.
If the claim is valid, the manufacturer will file a claim with the paint system company and they will work on resolving the issue on your roof, whether it's fixing the paint system or replacing the panels.
Keep in mind: Warranty claims require all parties to remain patient, as it is the pulling together of a number of parties and resources to make sure a claim is valid and then handled appropriately from there.
Part 5: Special Cases & Exemptions
If there is a coil type, special color, material, or other exemption that does or does not apply to the warranty, it should be listed and explicitly stated in the warranty contract. Custom colors or substrates have special warranties specific to that particular product, environment, or application. For instance, if you are in a coastal condition, make sure get a product that meets those specifications. Or if you are requiring a custom color, make sure you are aware of the limitations of custom colors (per the manufacturer).
Part 6: Additional Legal Statements
This is typical legal speak stating who is or isn't liable for certain situations, disclaimers, safety liabilities, financial statements, etc. If you are struggling to understand this section, ask questions, ask a lawyer specializing in contracts, or find a different product with a company that you know will explain and stand behind their warranty.
Part 7: Signature & Verification
The most important part of a warranty is the consumer's signature. Until a warranty copy is signed and in possession of the warranty supplier, it does not hold any value or worth. Always ensure that the company offering the warranty received the copy of the signed document in order to keep for their records in case an issue or warranty claim occurs.
Questions to Ask the Metal Roof Manufacturer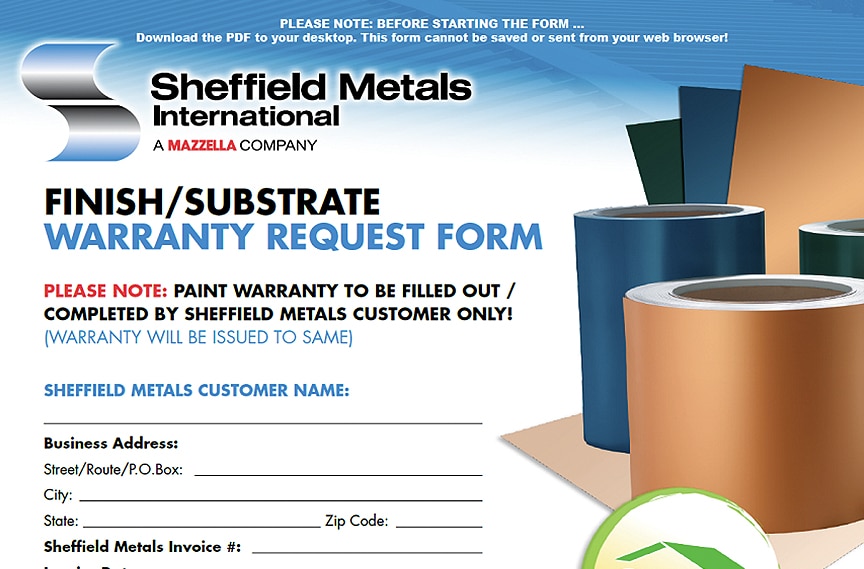 As a consumer, asking the salesperson or representative at the manufacturer difficult or complex questions is recommended and expected. Purchasing a metal roof or wall system is a large expense, so make sure you do your due diligence by asking these questions:
What is covered by this warranty?
What is not covered by this warranty?
Are there any special conditions or limitations that do or don't apply to the warranty?
Do I need to re-enroll or have inspections done during the duration of the warranty?
Is there anything I can do to help maintain the condition of the roof?
Who do I need to contact in the event that I need to use the warranty?
Will there be any fees associated with the warranty?
Will you replace the product or provide a refund for the roof covered by warranty?
Where do I request a warranty?
Is this warranty transferrable?
Do you have a cleaning and maintenance guide?
Final Thoughts on Metal Roofing Paint Warranties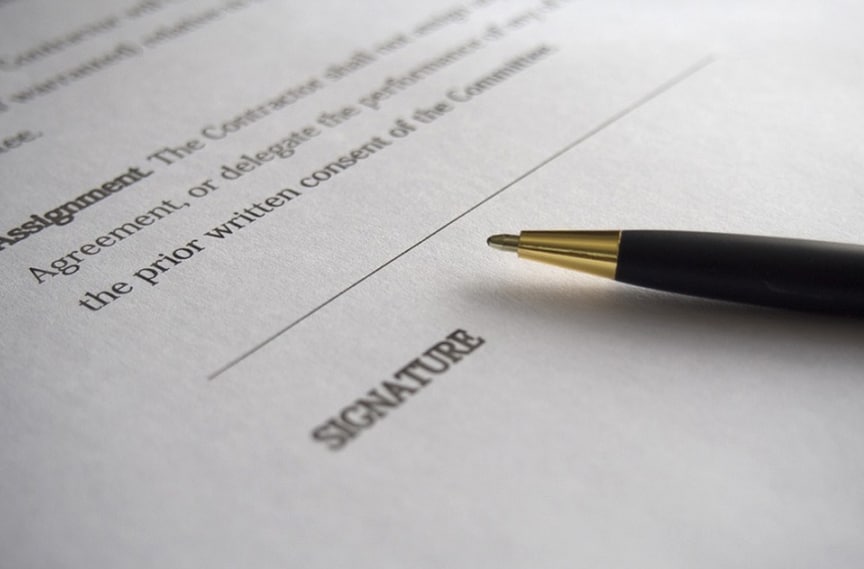 Choosing a metal roof or wall system with a warranty is a great choice that will protect your investment and keep your structure safe and looking great for many years to come. It's important to do your research, ask questions, and review the warranty thoroughly before you buy. And don't forget:
Have an open conversation with the manufacturer to determine their reputation
Make sure your warranty request is submitted to the manufacturer in a timely fashion and follow up if you have not received confirmation within 45 days
Save your receipt and keep it in a safe place with the warranty
Follow instructions provided by the manufacturer to ensure your warranty doesn't get voided
If you notice any kind of questionable degradation on the roofing, don't risk your safety or try to fix it yourself
When in doubt, call the manufacturer or contractor you filed the warranty with and ask directly
At Sheffield Metals, we care about protecting you and your home, which is why we work diligently to provide the best paint warranty options to fit the interests of all consumers.
To learn more about the paint warranties on the coil products we offer to our customers, contact us to talk to one of our metal roofing or wall system specialists today.
---
---