SHEFFIELD VILLAGE, OH – Sheffield Metals International (SMI), an American Institute of Architects (AIA) Continuing Education Provider and a leading distributor of coated and bare metal coil and sheet products, recently launched a new continuing education course for the architectural and design community.
The new course, "YES. YOU. CAN. Design for Sustainability, Energy Efficiency, & Carbon Footprint Reduction with Metal Roof & Wall Systems," provides design professionals with in-depth insights into the sustainability benefits of specifying metal roof and wall systems for architectural projects.
The learning objectives for this course include:
Learning objective #1: Sustainability – Describe how designing a building's exterior cladding with metal affirms the project's commitment to sustainability. This is due to metal's durability and longevity, as witnessed in Life Cycle Analysis (LCA), and the use of environmentally responsible materials, as reported in an Environmental Product Declaration (EPD). Additionally, knowledge of the recyclable qualities of metal.
Learning objective #2: Energy efficiency – Recognize how the metal supplied for the metal panel systems is painted with a resin-based coating, which includes solar reflective pigments that reduce the heat gain and energy load on a building. This reduces cooling costs and increases the building's energy efficiency.
Learning objective #3: Carbon footprint reduction – Explain how the production strategy of on-site fabrication of metal panels definitively contributes to reducing a project's carbon footprint.
Learning objective #4: Sustainable production of steel and aluminum – Define where the U.S. stands compared to the global competition on the sustainable production of substrate base metals — steel and aluminum.
"The biggest takeaway for course attendees will be that once they design for and confirm the construction strategy to be on-site production of the roof and wall system in metal, it will reduce the project's carbon footprint," said Lori Reynolds Morrow, LEED Green Associate and Architectural Project Manager at Sheffield Metals.
The presentation is hosted as a video on the Sheffield Metals website and lasts approximately one hour. It also delivers one Learning Unit hour (1 LU/HSW Hour) that includes teaching relevant to HSW, or Health, Safety, and Welfare, for both AIA members and non-members. All attendees will have their attendance recorded with the AIA, and the Learning Unit Hour will be applied to their records. The course also applies to state MCE (mandatory continuing education) licensure.
"In addition to the online version of the course, we also offer an in-person program that teaches the same topic to architects, designers, specification writers, project managers, and beyond who want us to come to their location," said Morrow. "The in-person course offers the same Learning Unit hour and serves as a fantastic opportunity for firms to receive a more interactive and personalized presentation."
Sheffield Metals will issue a certificate of completion to all in-person program attendees and online participants who achieve an 80% or higher on the brief 10-question quiz at the end of the course.
To learn more about registering for the course or signing up for an in-person presentation, please visit www.sheffieldmetals.com/sustainability-course-details-registration.
###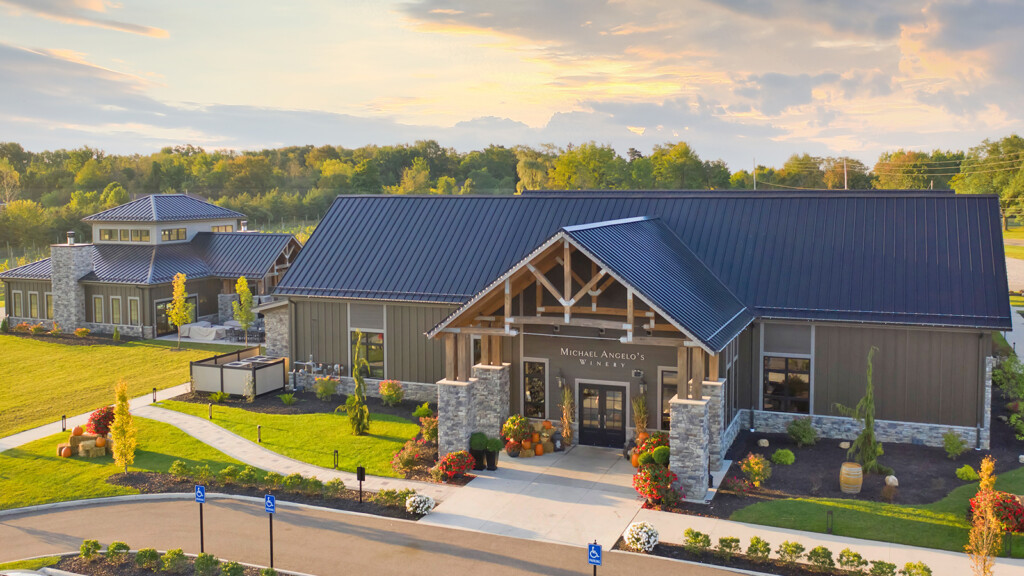 About Sheffield Metals International
Sheffield Metals International, a member of Mazzella Companies, is an industry leader in the distribution of coated and bare metal products, as well as engineered standing seam metal roof systems. The company specializes in providing painted Galvalume® and aluminum for the architectural metal panel industry. Sheffield Metals stocks 40+ colors in Galvalume and several popular colors in aluminum, and can also match virtually any color to suit a particular project. For more, please visit Sheffield Metals at www.sheffieldmetals.com.
Business Contact:
Lori Reynolds Morrow – LEED Green Associate
lmorrow@sheffieldmetals.com
802-431-7878
Media Contact:
Julianne Calapa
jcalapa@sheffieldmetals.com
440-544-3757