Let's face it: Owning a small or mid-size business can be difficult at times, especially when it comes to making high-impact decisions that affect production, profits, and overall operations. As someone who works in the metal roof or gutter fabricating industry, here's one vitally important question you should be asking yourself: Should you lease the portable rollforming machinery that your business needs to create metal roofing and wall systems, or should you buy or finance the equipment outright?
The good news is that there's not just one correct answer for every business. At Sheffield Metals, we sell and lease New Tech Machinery portable rollforming equipment, so we understand that every company operates differently and possesses differing needs, assets, and goals related to their business. All-in-all, the best decision relies on the unique characteristics of your individual company, so it's best to consider all of the possible advantages and disadvantages of acquiring portable rollforming equipment in order to make an informed decision.
Advantages of Leasing Portable Rollforming Machinery
It's cheaper in the short-term – Leasing a rollforming machine doesn't require a lump sum of money to be put down at one time. Payments to the leasing company are more predictable and time-bound, therefore allowing you to better plan your financials around a specific schedule. If your business needs the equipment to operate and you are strapped for cash, this might be the best option for you.
It's tax-deductible – Leasing any kind of machinery for a small to mid-size business is typically 100% tax-deductible when included under the 179 IRS Tax Code as an operational expense.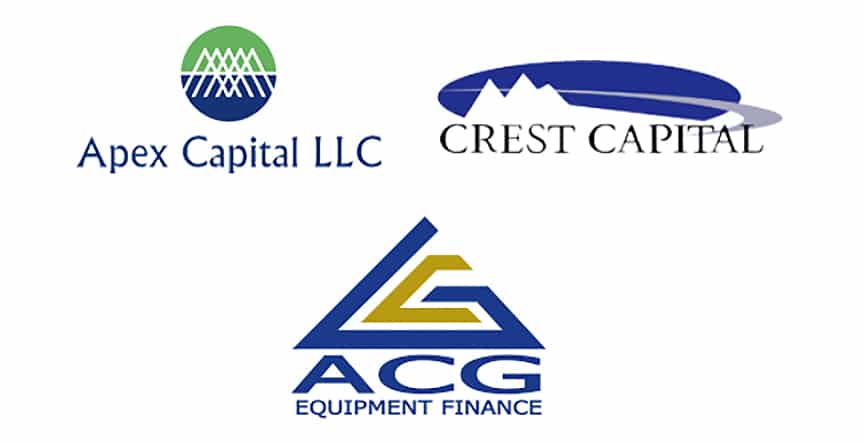 You don't always have to pay for maintenance – Unlike owning the piece of rollforming equipment, if anything goes wrong or breaks while under a lease, it could potentially be covered by the firm leasing your business the item. However, this factor depends on your leasing structure and if you or the leasing company is contractually held accountable for maintenance costs. Remain proactive and discuss this important topic with the leasing firm before signing a contract.
You can update your equipment more frequently – Technology and engineering of portable rollforming machinery changes often, meaning that new processes and products are always coming out to improve efficiency. If your business needs the most innovative machining technology to function competitively, leasing might be best for you because it allows for more changing and replacing of outdated equipment.
---
---
Disadvantages of Leasing Portable Rollforming Machinery
You don't own the rollformer – Probably one of the biggest deterrents for leasing is the fact that you never own the equipment, even though you are still paying for its use. And because you don't own it and it's not an asset you claim as yours, you have no equity.
It's not cheaper in the long-run – Leasing may be cheaper each month, but you almost always pay more in the long-run than you would if it was bought outright. In addition to the monthly payments, you may also have to pay installment payments, insurance fees, maintenance fees (if held responsible in your contract), legal fees, and other costs associated with using the rollformer.
You can't resell it – Since you technically don't own the rollforming equipment, you can't try to resell it once it becomes obsolete or replaceable.
You could get stuck with a rollformer you don't need – Like renting an apartment or buying a car, leases are often set with a strict time constraint, often anywhere from 24 to 72 months. If you have rollforming equipment no longer deemed necessary for your business, you could still get stuck with the monthly payments until your lease ends.
Prompt maintenance isn't always a guarantee – While it's true that you may not have to worry about paying for maintenance, there's always the possibility that you could get stuck waiting for repairs that need to be fixed immediately. Make sure you have an understanding of the repair turnaround time before agreements are signed with the leasing company.
Advantages of Buying Portable Rollforming Machinery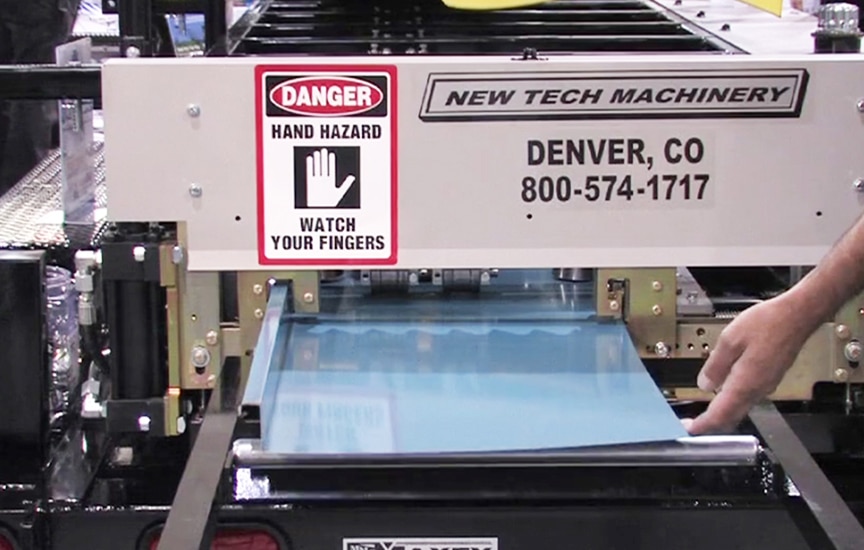 Your business owns it – This is often the biggest reason to buy rather than lease because owning the rollformer gives you the power for more customization. Owning the machine also adds to the value of your business as a whole, therefore potentially improving your standing among competitors.
You have more control – When you are under a leasing agreement, you are often at the mercy of the business providing the lease. Even though maintenance and customizations are costly, your business has the control to get any repairs, changes, and fixes performed immediately without question.
Financing can ease the cost burden – If you are set on purchasing a rollforming machine, you can go through a bank or other institution for financing options. Like leasing, you can often choose monthly payments with the additional interest costs tacked on as well.
It's often cheaper in the long-run – Since you don't have to pay installment payments and other fees associated with leasing, buying the machine outright is often cheaper in the long-run.
Reselling is a possibility – Once your business wants a new rollforming machine or no longer uses the purchased equipment, it can be resold for a profit (depending on the condition, relevance, etc.).
Tax incentives are available – Purchased machines have the opportunity to qualify for tax incentives under Section 179 of the IRS Tax Code. However, according to the IRS's explanation of Section 179 , there are restrictions that may apply.
Disadvantages of Buying Portable Rollforming Machinery
It's a huge financial commitment – The initial cost of purchasing rollforming equipment can be a shock value for some small to medium businesses. This can often result in not buying exactly what your business needs in exchange for a lower cost piece of equipment. Make sure you go into purchasing this kind of asset with a realistic budget and an idea of the best machinery you can afford.
You're responsible for everything – Since you have complete control over the rollformer, you are responsible for every aspect of it, including maintenance and repairs. Buying outright should not be taken lightly and all aspects of owning the machine should be taken into consideration before the purchase.
Fewer turnover opportunities – As we discussed earlier, the technology of rollforming machinery is ever-changing. If you purchase a machine and the technology becomes outdated, you could be stuck with less advanced equipment that doesn't perform to the best of its abilities. And because you purchased the equipment, it could prove to be very costly to buy a more advanced version every time a technological update occurs.
Considerations to Keep In Mind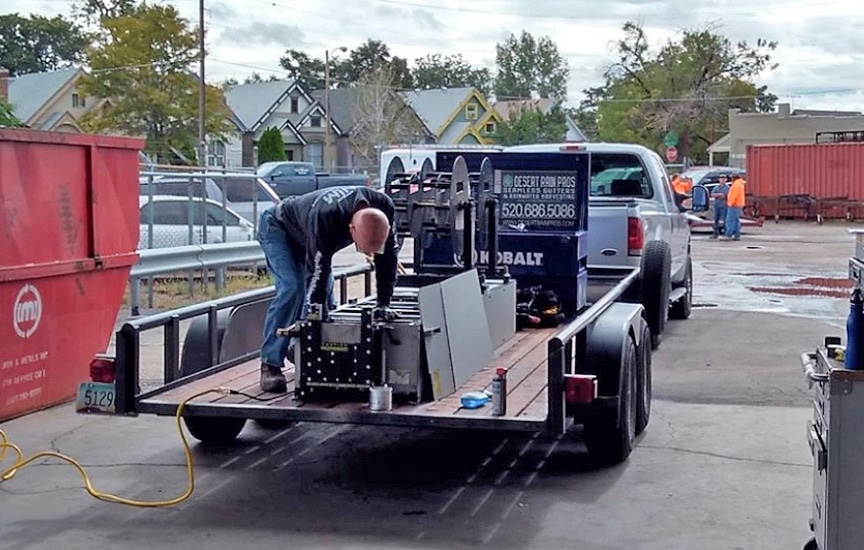 Now that you are aware of the important pros and cons, let's assess your business and the individual factors to consider:
Your current financial situation – While this may seem like the most obvious factor to consider, it is important to have a complete look at what rollforming machine your business can actually afford. For example, can you afford to put down a larger sum of money at one time to purchase the best equipment outright? Or are you looking to lease/rent, with the understanding that you don't own the machine, at a smaller sum each month? Talk with your accounting team to understand what your business can afford and how this purchase or lease might affect your profits, cash flow, and other monetary elements.
Profitability of the machinery – Will this rollformer pay for itself in business profits? If so, buying might be best for you. Or, is it more of a commodity item that might not pay for itself in the long-run? If so, leasing or renting might be your best option.
Length of time the equipment is needed – Is the rollformer needed for everyday operation, or is it just being used for a short-term or one-time project? If you foresee this equipment being used for a long time into the future, you might want to consider buying it and having equity in its uses. If you are unsure of your needs for this machine in the future, including how often it might be used, it might benefit you to stay safe and lease the rollformer for the time being.
Know your industry and its technological advances – Is the rollformer in mind something that could be updated to improve efficiency in the near future? If you are unsure, do your research and ask other influencers in your industry. There may not be any sense in buying equipment that will be outdated soon or unable to be easily updated.
Final Thoughts on Leasing vs. Buying Rollforming Equipment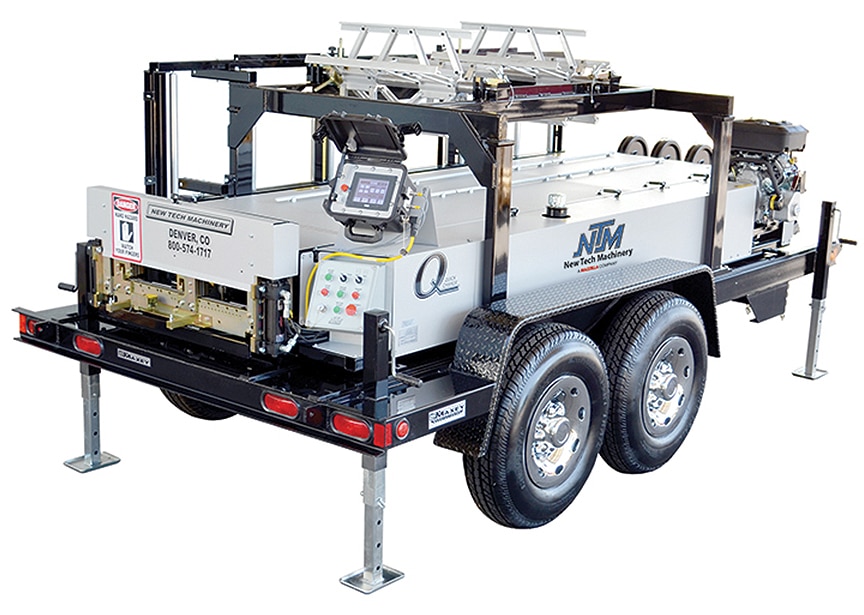 The most important thing to keep in mind when purchasing rollforming equipment is that there's no right or wrong answer when it comes to buying vs. leasing for your business. Do your research, think rationally and realistically, and consider all of the factors we discussed. If you do, you are bound to make an informed and educated decision that will benefit your business for years to come.
Here at Sheffield Metals, we want the best for your business and your customers, which is why we offer both buying and leasing options on our New Tech Machinery portable rollforming equipment for all of your metal panel and gutter solutions.
To learn more about our available machine options and specials, contact our experienced portable rollforming specialists today.
---
---