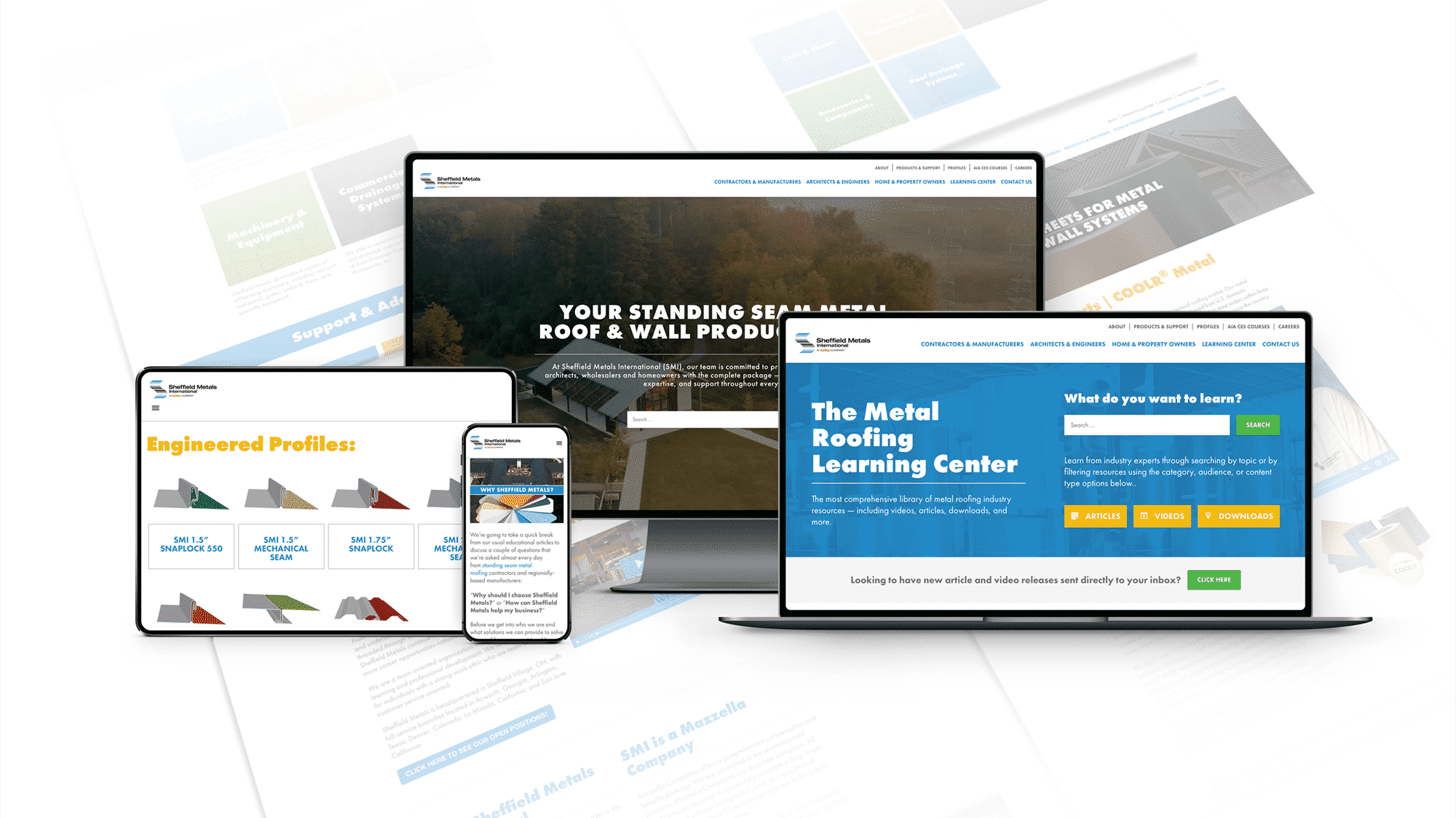 SHEFFIELD VILLAGE, OH – Sheffield Metals International (SMI), a leading distributor of metal coil and sheet products used to manufacture standing seam metal roofing systems, is proud to announce the launch of its newly redesigned website at sheffieldmetals.com. 
The new website features a modern design, improved functionality, and a more personalized navigating experience. Plus, users will notice a more prominent and improved search function where users can type in their questions or topics and easily find answers or solutions.
The most notable improvement to the new Sheffield Metals digital space is the completely new Metal Roofing Learning Center. This section brings all Sheffield Metals' videos, articles, posts, downloads, e-books, and more into one easy-to-navigate interface. Best of all, the Learning Center is searchable and able to be filtered by topic, audience, and media type.
"Beyond selling metal sheet and coil and supporting our customers, one of our biggest focuses as an organization is producing educational content that people in the industry can learn from," said Adam Mazzella, Vice President of Sheffield Metals. "We've experienced significant growth as a company and in our digital presence, so we knew it was time to upgrade our website and create a better experience for everyone who interacts with or learns from us online."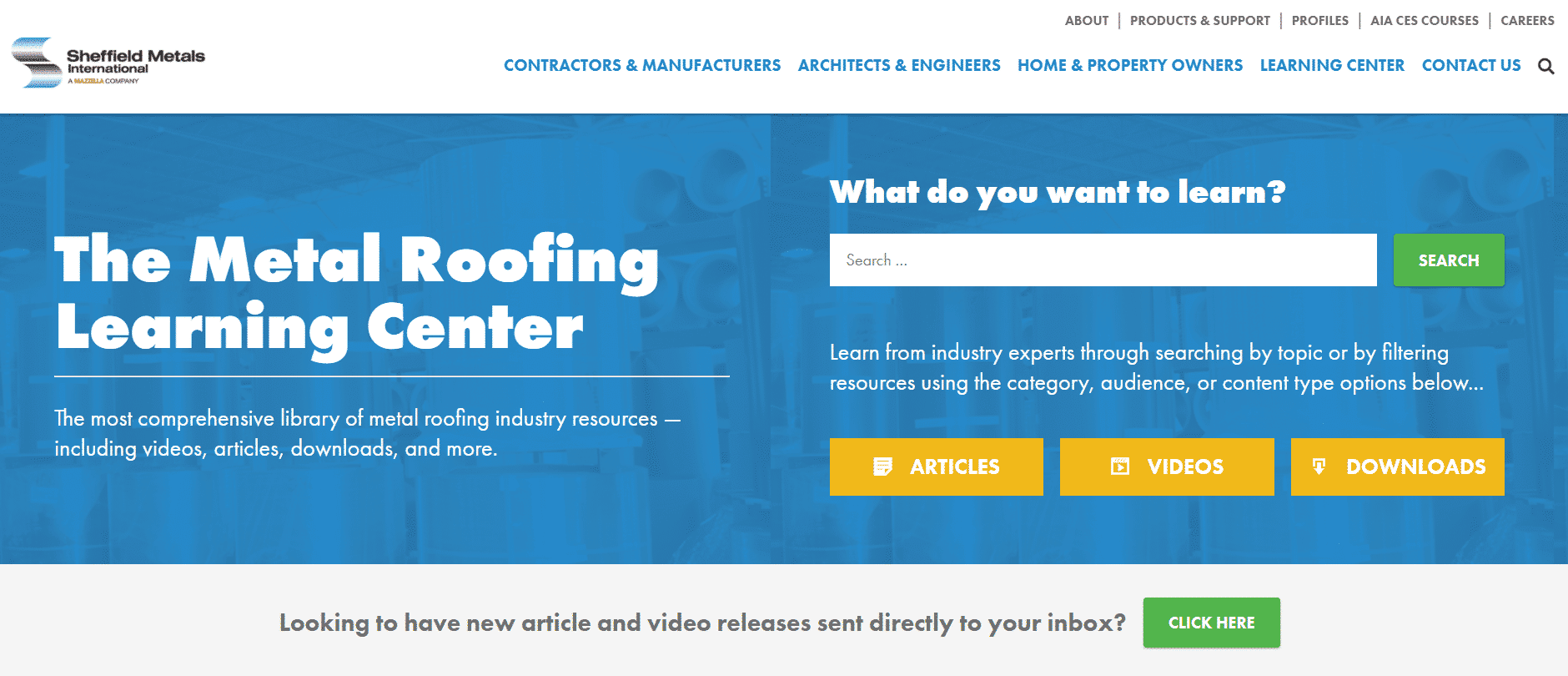 In addition to the Metal Roofing Learning Center, the new Sheffield Metals website includes:
"We're excited to have this brand new digital space available for our customers, future buyers, colleagues, and any other industry professionals to visit and find exactly what they're looking for when they need it," Mazzella said.
The website is accessible and responsive on desktop, tablet, and mobile devices.
To explore the new Sheffield Metals website or to learn more, please visit www.sheffieldmetals.com. 
###
About Sheffield Metals International

Sheffield Metals International (SMI) is an industry leader in the distribution of coated and bare metal products, as well as engineered standing seam metal roof profile systems. We specialize in providing the painted Galvalume® and aluminum sheet and coil for the architecturally driven metal panel industry.
Sheffield Metals stocks 40+ colors in Galvalume, several popular colors in aluminum, and can also match virtually any color to suit a particular project.
For more information, visit Sheffield Metals online at www.sheffieldmetals.com or call 800-283-5262.