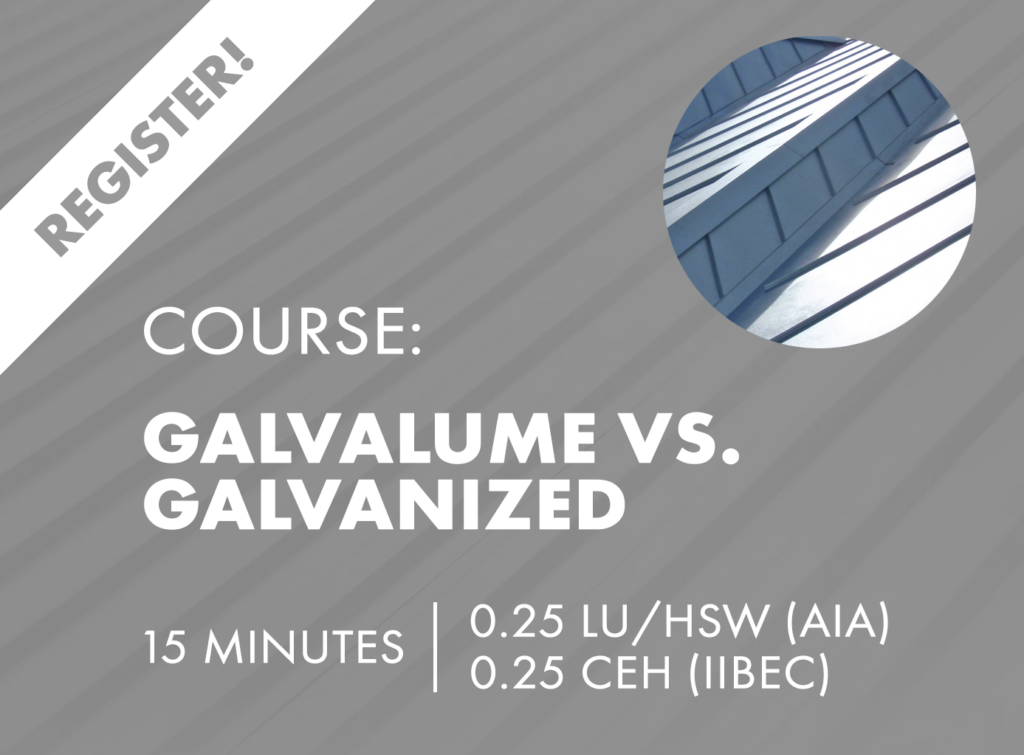 Course Summary:
---
You've probably come across the terms "galvanized" and "Galvalume", which are both coatings applied to a steel core. However, the benefits and drawbacks of Galvalume vs. galvanized metal significantly differ, including how long each one lasts, the expectations of how each one will perform, and more.
In this 15-minute course, expect to discover:
What is Galvalume?
The pros and cons of Galvalume
What is galvanized?
The pros and cons of galvanized
Additional Course Information:
---
Credit: 0.25 LU/HSW (AIA) or 0.25 CEH (IIBEC)
Delivery Format: Video & Written Content
Device Format: Desktop / Laptop / Tablet
Course & Quiz Details: 3 Multiple Choice Questions
IMPORTANT: When you've watched the course video and read the accompanying text, scroll to the bottom of the page and click on the blue & orange button to take your three-question quiz. You must achieve 100% on the quiz to receive the 0.25 LU/HSW (AIA) or 0.25 CEH (IIBEC).
Register Here to Begin:
---