Going through the process of finding a contractor for any project is stressful. Finding the right metal roofing contractor is no exception.
As much as we'd like to tell you that choosing the best pool of metal roofing contractors is seamless and easy, it shouldn't be an overlooked step in buying and installing a metal roof. But here at Sheffield Metals, we want to help guide you through the journey to choosing the right contractor for you and your individual roofing structure.
In this article, we'll focus on finding the best pool of contractors to get quotes from and the methods of weeding out the contractors who may be a bad fit for your roofing project.
In this article, expect to learn:
How to find good metal roofing contractors
What to expect during contractor consultations
What questions you should be asking metal roof contractors
A list of signs that help indicate a metal roof contractor is reliable
---
---
How to Find the Best Metal Roofing Contractors
Where to Find Metal Roofing Contractors
So you might be asking yourself: Where do I even start looking for contractors? Many home/building owners just turn to the internet, which is a great place to start. But there are many more options and avenues to check with as well, such as:
Ask for referrals – If you have a friend, family member, or neighbor who recently had a metal roof installed on their home or property, they are one of the best places to start. Ask them who they hired as their contractor, didn't hire, and why.
Reach out to roofing organizations and associations – Any discipline or line of work has its own organizations and associations dedicated to education, training, advocacy, etc. Contacting one of these organizations that work with metal roofing contractors, such as the National Roofing Contractors Association (NRCA), can help you find credible businesses available for hire.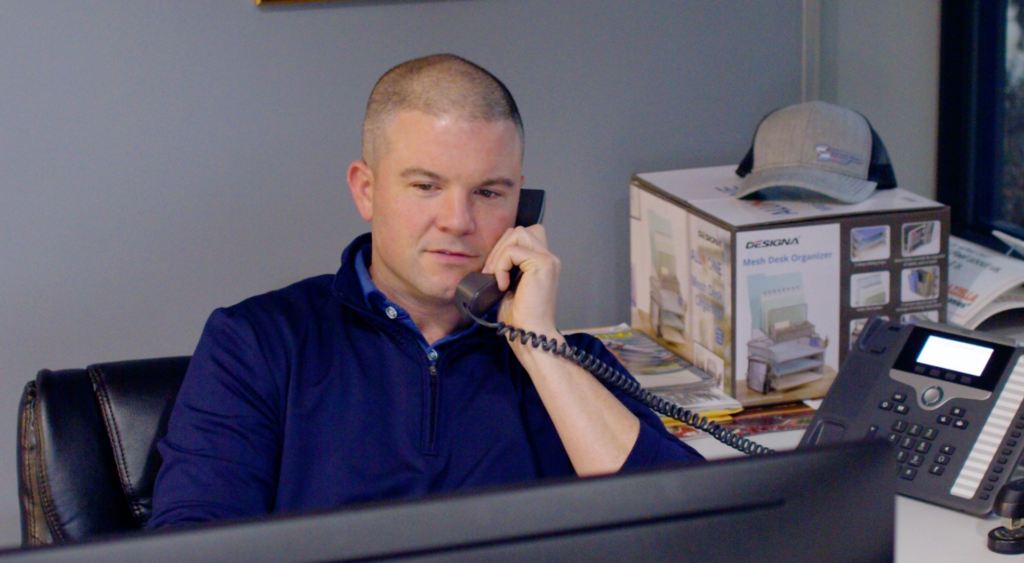 Call an architect or builder – Architects and builders often have extensive experience with contractors. If you know of any architects or builders in your area, call them and ask about the roofing contractors they use or might recommend.
Ask the manufacturer of the metal roof – One of the best ways to ensure you hire a qualified and skilled metal roofing contractor is to contact a metal roof material manufacturer. Manufacturers are often well connected in the roofing industry and can point you in the direction of contractors who have recently done good installation work.
Search on the internet – Online research is a good way to begin the process of finding a good contractor. That being said, doing the right online research is key. Look at the ratings and take time to read the reviews. In addition to Googling "good metal roofing contractors," you can use a referral site such as:
Choose Contractors to Consult With
Now that you have a pool of metal roof contractors you want to bid on your project, you'll want to research the business before scheduling a consultation. Luckily, most of this research can be done online by looking on search engines and at the business's website.
Step 1: Make sure the business offers metal roof installation and/or what you want to be installed on your roof. For example, some roofing contractors only install asphalt shingle roofing or another type of roofing material that isn't metal.
Step 2: Either by using a search engine, looking at the business's website, or finding the business on social media, look to make sure there are positive reviews from past customers. Additionally, you can use the Better Business Bureau's website to look up the business and see if it receives a good rating.
Step 3: Go to the contractor's website, look at their portfolio or gallery of completed projects, and make sure you approve of how their final metal roofing projects look.
Step 4: Explore any more of the contractor's resources, such as continued website surfing, social media content, and other available online assets.
What to Expect During Consultations with Roofing Contractors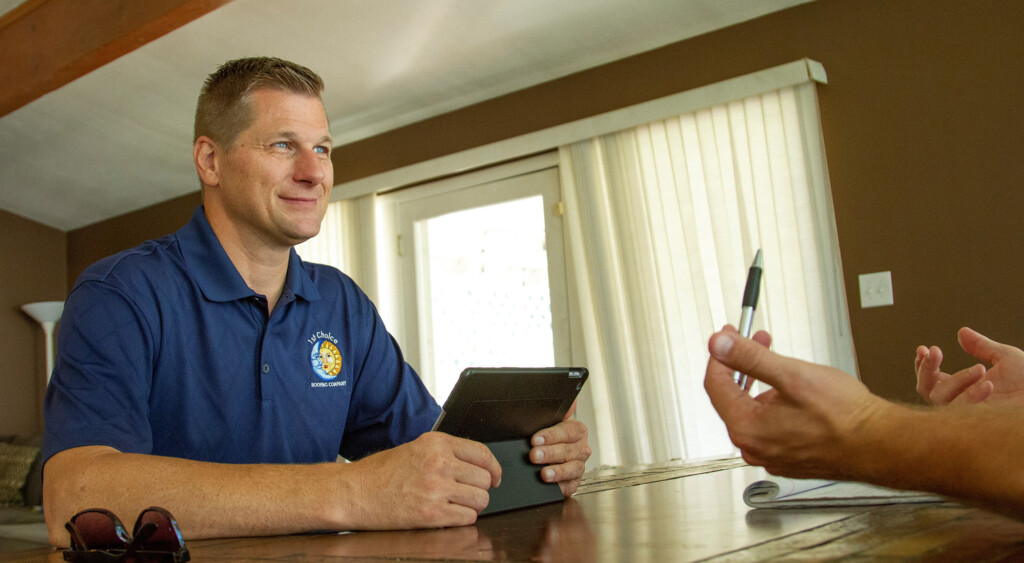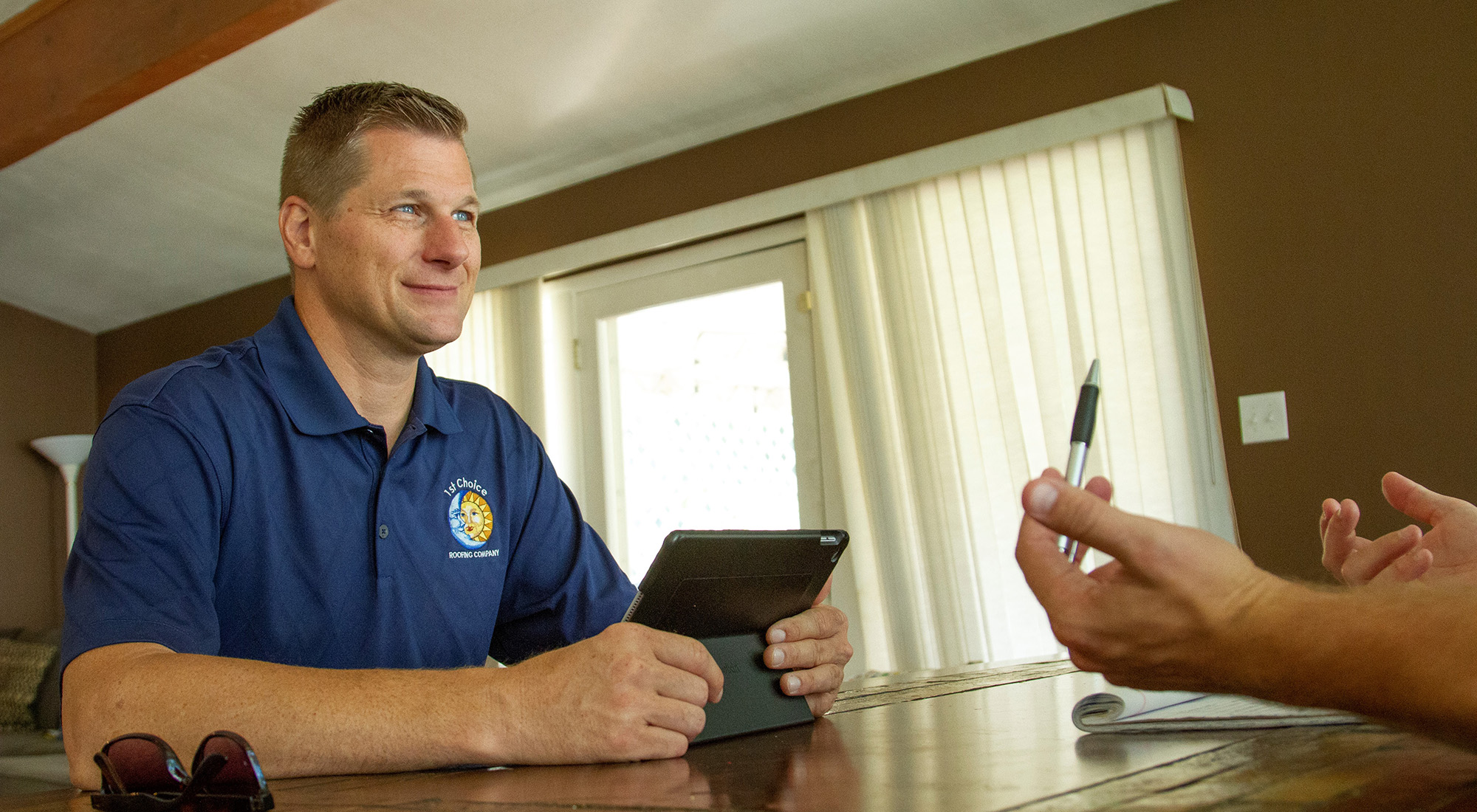 Once you've done all your research and weeded out the contractors who aren't a good fit for you, it's time to schedule the consultation. This can be done by calling or emailing the contracting company or using the contact form on their website. We recommend having consultations with at least three different metal roofing contractors.
The consultation is your opportunity to measure the contractor up, get to know their business, test their capabilities, ask questions, and decide if you'd be comfortable with hiring them. Here's what you can expect during a metal roof install consultation (typically lasting one to two hours per contractor, depending on the complexity/size of your roof):
Field measurement of your roof and/or a take-off estimation – This will determine the quantity and sizing of materials that the estimator needs to put together the bid or quote.
A site inspection – The estimator or contractor will look for penetration points, flashing zones, low spots, differing roof planes, gutter needs, roof access, surrounding landscape, and potential problem areas.
A product discussion – Sitting down with the contractor to give you some ideas to think about and provide options about:

Panel and profile type – snap-lock, mechanical seam, exposed fastener, etc.

Miscellaneous add-ons – skylights, solar panels, snow retention, etc.

Discuss how payment is handled – You'll determine whether your payment will be financed, paid in cash or credit, or covered by an insurance provider. Additionally, there should be a discussion on what percentage of the bill needs to be paid upfront or how the remainder needs to be paid.
Talking through your questions – Asking the right questions is the best way to ensure a contractor is knowledgeable and qualified. We will cover what questions you should be asking in the next section.
Going through the full in-depth proposal – Keep in mind that some contractors will offer one quote for the project, and some will provide "good, better, and best" options that give varying prices based on the products used at each price level.
Best Questions to Ask Metal Roofing Contractors
During the consultation, you should ask as many questions as possible. Contractors work in a service-based business and shouldn't have a problem answering any of your questions.
To help you measure the contractor's credibility and project competency, we've compiled a list of critical questions for you to ask.
Reliability/Credibility Questions to Ask During a Consultation
Do you have proof that you're a licensed roofing contractor?
Do you have proof of workman's compensation insurance?
Do you have proof of liability insurance?
How long have you been installing metal roofing?
How long has your company been in business?
Has your company ever operated under a different name?
Is your business local?
Can you show me photos of jobs or projects you've completed?
Have you done any local installations that I can go look at?
Do you have any references who I can speak with?
Do you or the manufacturer offer warranties? What are they, and how do I apply?
If you do offer warranties, are they transferrable?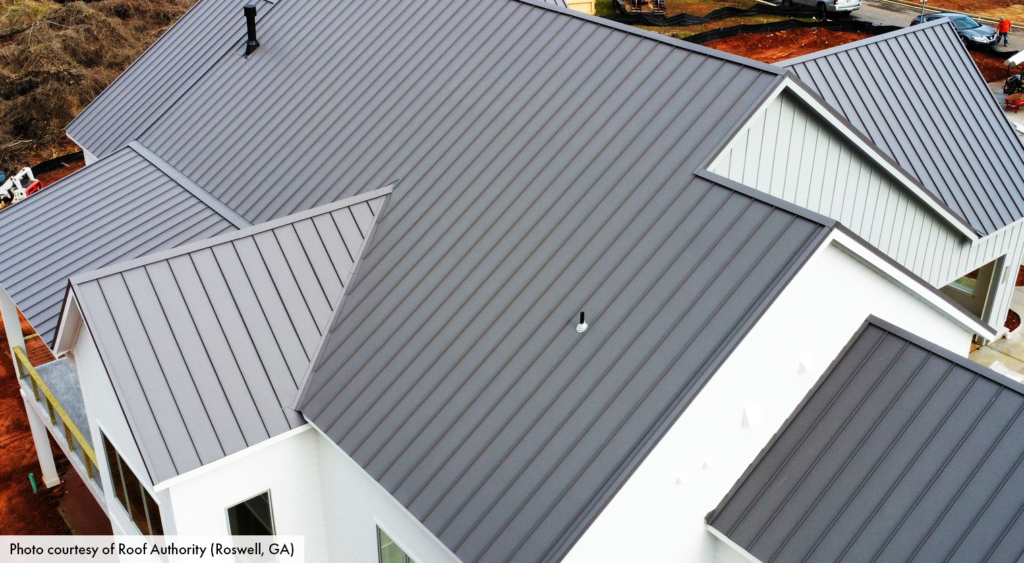 Project Questions to Ask During a Consultation
Who is my primary contact during the installation?
Who will actually be doing the installation: you, your workers, or subcontractors?
How many people will be working on my roof?
How long will my installation take?
Do you need to pull a permit for my metal roof installation?
Will you need access to my home or business during the installation?
Does someone need to be at my property during the installation?
Can you walk me through the bid/quote?
How much am I required to pay upfront?
Why are you recommending this roof system? How will it work with my roof characteristics?
Do you use manufacturer-provided installation details?
What are potential problem areas on my roof, and how will you address them?
How will you protect my building, gutters, yard, and other items from damage?
How much will the installation impact my yard, driveway, and neighborhood?
What should I expect for site clean-up?
6 Signs That a Metal Roof Contractor Is Reliable
#1: They have positive reviews or customer testimonials
Positive reviews on Google, Facebook, etc. from past customers are the key to knowing if a contracting business is capable and equipped to install metal roofing. Receiving reviews — especially good ones — from satisfied customers isn't difficult, which is why skilled and accomplished contracting companies should have them.
#2: They are a licensed or certified contractor with insurance
You should always verify that the contractor has a license and insurance, as they are two of the most important things to check on before hiring them.
All roofing contractors must obtain a local or state-issued license before performing any installations. Contact your local licensing office to verify if they cannot provide proof of license.
It's vitally important to check for proof of insurance. If the contracting business doesn't have workman's compensation insurance or liability insurance, you could be liable for workplace injuries or accidents on your property.
#3: They can provide project photos, references, and proof of experience
Contractors typically feel pride in the work and projects they complete, meaning they should have photos or even videos showing their completed metal roof installations. If they cannot give you a link to their project portfolio or show you photos in person, it could mean they are inexperienced or lack confidence in their ability to do good work.
#4: If they answer your questions and walk you through the entire process
A reluctance or inability to answer your questions during a consultation is an automatic red flag. Reputable contractors should come prepared to answer both the easy and the more difficult questions, especially because they want to make you feel comfortable and reassured that they are worth hiring to complete the project. In addition to answering your questions, they should provide a thorough explanation of their process before, during, and after the installation.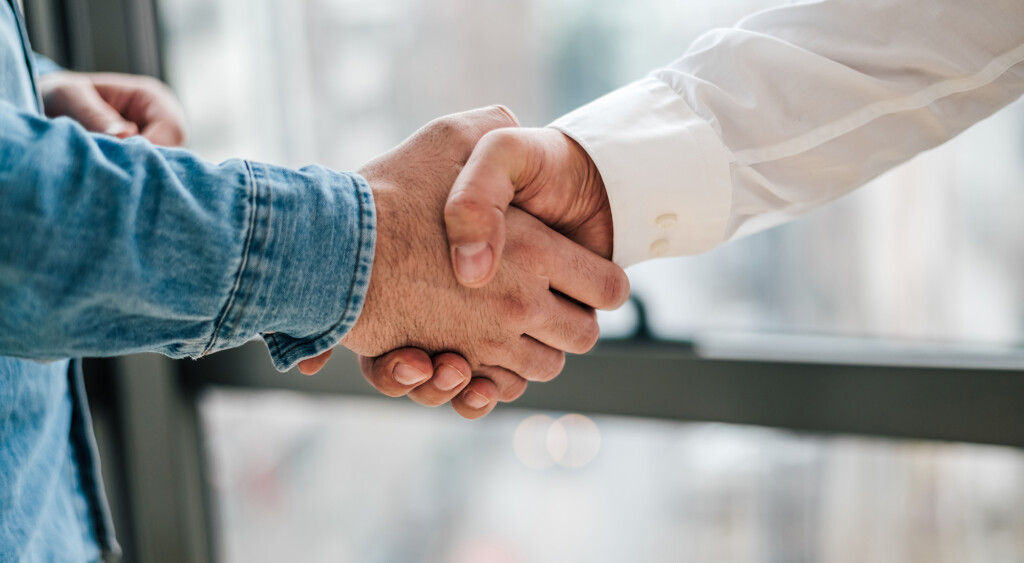 #5: If they are easy to get ahold of, responsive, and reliable
When you want a contractor to come out to your home or business to give you a quote, they should never be hard to get ahold of. If you find yourself calling or emailing a contractor and receiving little to no response, it might be best to move on to other easier-to-reach contractors. Additionally, if you get ahold of a contractor and schedule a consultation, but they show up late or don't show up at all, think twice about hiring them.
#6: Most importantly: If you feel comfortable hiring them to work on your roof
The ultimate goal is to hire a contractor you feel comfortable with and trust to do the best installation of your metal roof. Stay cognizant of your comfort level when talking with the contractor and be realistic about how you would feel if you hired them.
At the same time, a nice contractor doesn't always mean they're capable of doing good work; however, if they demonstrate knowledge and adhere to everything discussed in this article, they're very likely to be a good company to hire for your metal roofing project.
Final Thoughts on Finding the Best Contractor for Your Project
Finding the right pool of metal roofing contractors may take a little time, but it's well worth it when you're spending your hard-earned money on something as important as a metal roof.
Keep these simple recommendations in mind when finding a good contractor:
Do your research.
Consult with more than one contractor.
Ask as many questions as possible.
Make sure you understand each contractor's process.
Don't be afraid to say no or challenge a contractor if you don't agree with something.
With over 20 years of experience selling metal roofing products, Sheffield Metals knows the importance of choosing a qualified, knowledgeable, and trustworthy contractor for a metal roof installation. We even offer assistance to home and building owners who are looking for a contractor referral.
Contact us today if you have any questions or want to speak with one of our metal roofing experts in an area near you.
---
---