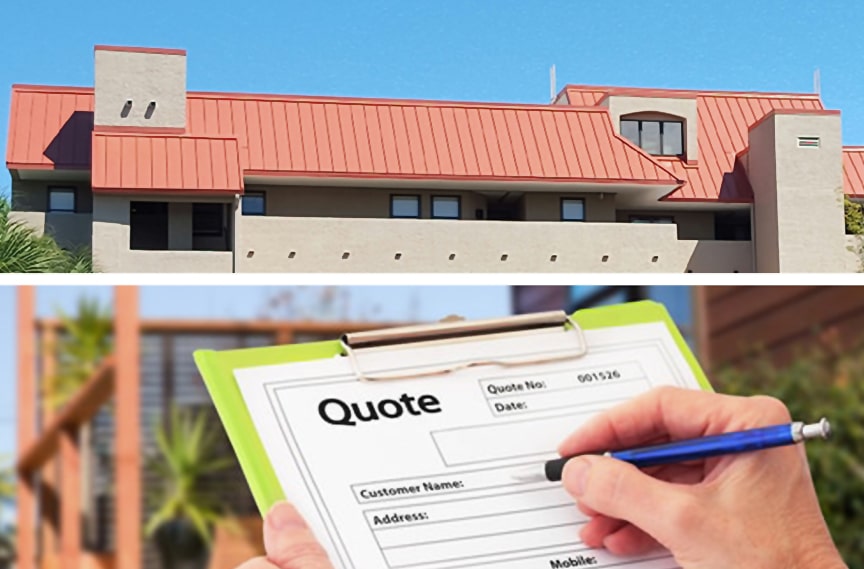 Finding qualified metal roofing contractors to bid on your roof project is one step of the installation process. The next step is equally as important: Understanding the bids/quotes you receive during a consultation and ultimately choosing the best one for you and your home or business.
You might be thinking to yourself:
"Well, all of the contractors I consulted with are qualified and able to successfully install a metal roof…"
While this might be true, there are specific items to look for in a quote to make sure you're getting everything required to make a metal roof function correctly and still get a fair price.
At Sheffield Metals, we know how important it is that you only go through the metal roof installation process one time without any hiccups; part of which relies on choosing the best bid/quote.
In this article, we will discuss:
What you should expect during a project consultation
The important items to look for in the quote
Reasons why a quote or bid is too high or too low
Recommendations for choosing the best bid
What to Expect During the Bidding/Quoting Process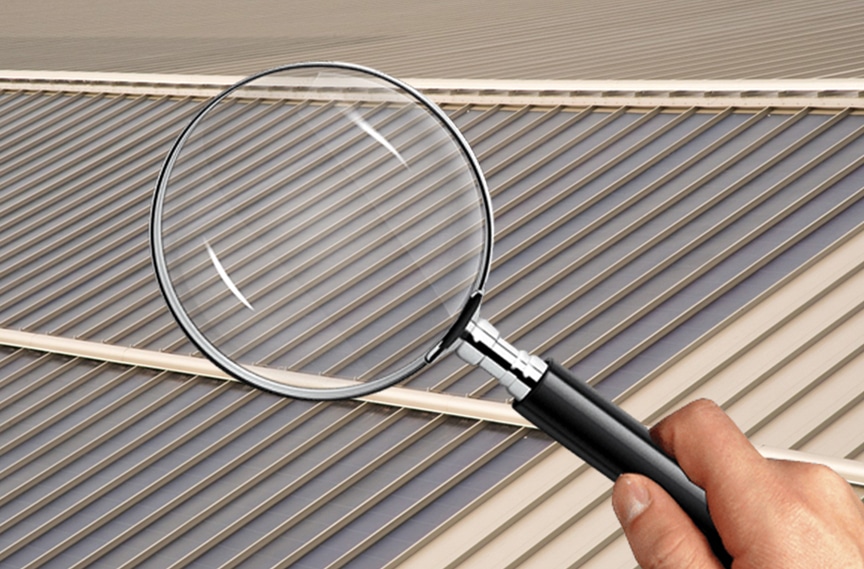 The consultation is your opportunity to measure the contractor up, get to know their business, test their capabilities, ask questions, and decide if you'd be comfortable with hiring them. Here's what you can expect during a metal roof install consultation:
A site inspection by the contractor which will focus on:

Penetration points
Flashing zones
Low spots
Differing roof planes
Gutters
Roof access
Surrounding landscape

A field measurement to determine the take-off, which is the quantity and sizing of materials that the estimator needs to put together a bid or quote.
Sitting down with the contractor to give you some ideas to think about and provide options pertaining to:

Panel choices
Metal material choices
Colors and finishes
Accessories – Such as underlayment, fasteners, etc.
Add-ons – Such as skylights, snow retention systems, etc.

Talking through how payment is handled, whether it will be financed, paid in cash or credit, or covered by an insurance provider.

Additionally, there should be a discussion on what percentage of the bill needs to be paid upfront and how the remainder needs to be paid. Industry professionals recommend that 20% to 30% should be left to pay at the time of completion.

Talking through any questions you have for the contractor.
Going through the bid/quote the contractor has drawn up based on the field measurement, site inspection, and product choices.

Some contractors may give you one quote for the project and while others provide "good, better, best" options that give varying quotes based on different quality products used at each level.

A roofing contractor can only estimate what they can see, so this is also a good time to talk with your contractor about potential unforeseen problems, how they could be resolved, and what they might cost. Examples for this could be mold that has penetrated the roof deck or total roof deck replacement.
Most roofing contractor consultations last anywhere from one to two hours depending on the complexity of the roof, how long the sit-down conversation lasts, and how long it takes for the contractor to draw up the quote.
---
---
What to Look for in a Bid or Quote
When you're going over the bids or quotes provided by your narrowed pool of contractors, knowing exactly what should be included makes a monumental difference. The document should include the entire cost of the metal roof along with a full scope of the work to be completed. This includes:
Roof specs:
Pitch/slope
Square footage
Layers
Number of flashings/penetrations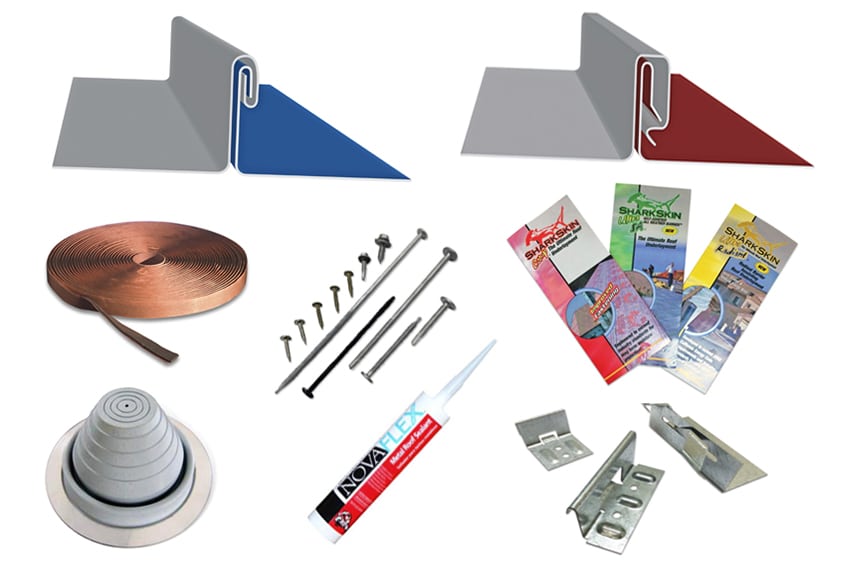 Material costs:
Cost of metal + quantity/size
Cost of underlayment + quantity/size
Cost of fasteners, rivets, or screws + quantity
Cost of clips or clamps + quantity
Cost of plywood or other roof deck materials + quantity/size
Cost of flashings or pipe boots + quantity/size
Cost of sealants or butyl tape + quantity
Any other material required (drip edge, gutters, etc.)
Labor costs:
Tear-off cost per hour + number of hours to complete tear-off (shingles, metal, etc.)
Installation cost per hour + number of hours to complete installation

Includes panel install, accessory install, drip edge install, roof deck installation or repair, and other added materials that require time to install.
Always ask if the contractor is using manufacturer details, which are industry approved installation methods. Keep in mind that some of these details could cost more. That being said, using manufacturer details is the best way to ensure the success of an installation.
Available warranties:
Paint, substrate, workmanship, etc.
Most warranties are included with the purchase of a metal roof, but there could be ones that come at a cost and/or aren't transferrable under certain conditions. If it is new construction and you are purchasing a home with a metal roof, it is worth reaching out to the builder to verify that the manufacturer is willing to transfer the warranty in such a case.
Choosing the Best Metal Roof Bid/Quote for You
We wish we could just tell you there will always be a clear best choice among the bids you receive. While that may be true for some property owners, it could be a little more difficult for others. The best thing you can do is to be educated on the reasons the cost listed on the quote may be high or low. This can help you rule out quotes that may not be an appropriate fit.
Why a Metal Roofing Bid Might Be Low
You might be thinking to yourself: I'm going to take the lowest quote that I receive. It's true that it may end up being a perfectly fine choice, especially if the contractor is trustworthy and experienced.
But there's also the other side of the fence where the contractor is unqualified or has bad intentions, which is why the price is lower and could lead to system failures and other issues, such as oil canning, leaks, or corrosion.
So instead of just talking about why a low bid could get you in trouble, let's discuss both acceptable and unacceptable reasons a bid is low.
Acceptable Reasons for a Bid to Be Low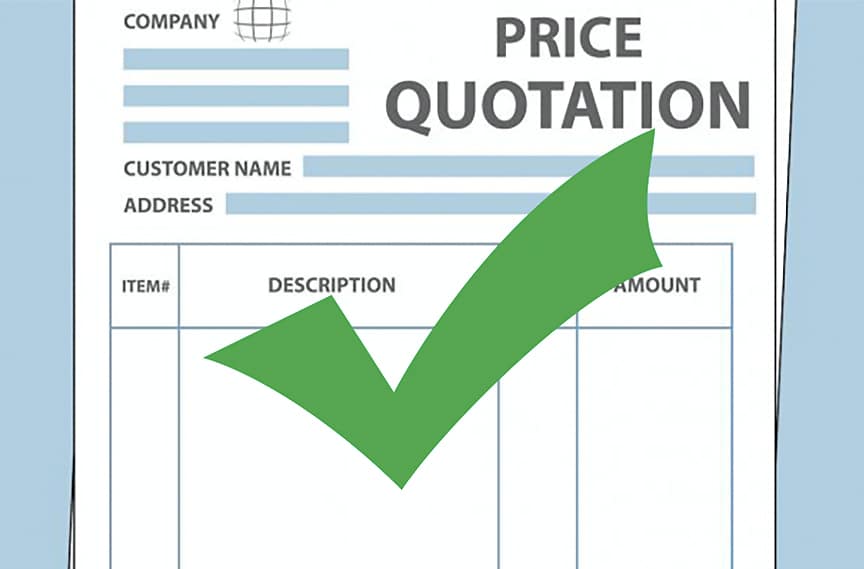 #1: The contracting business is small with less overhead costs to compensate for
#2: The roof project isn't complex (i.e. simple planes or little roof penetrations)
#3: The old roof doesn't need to be torn off
#4: The contractor or installer uses portable rollforming equipment or a strategically located regional manufacturer
#5: The contracting business is larger and therefore has more buying power and lower prices
#6: The business is newer but still has experienced employees
#7: The economy is stale and the contractor is just trying to stay busy
Unacceptable Reasons for a Bid to Be Low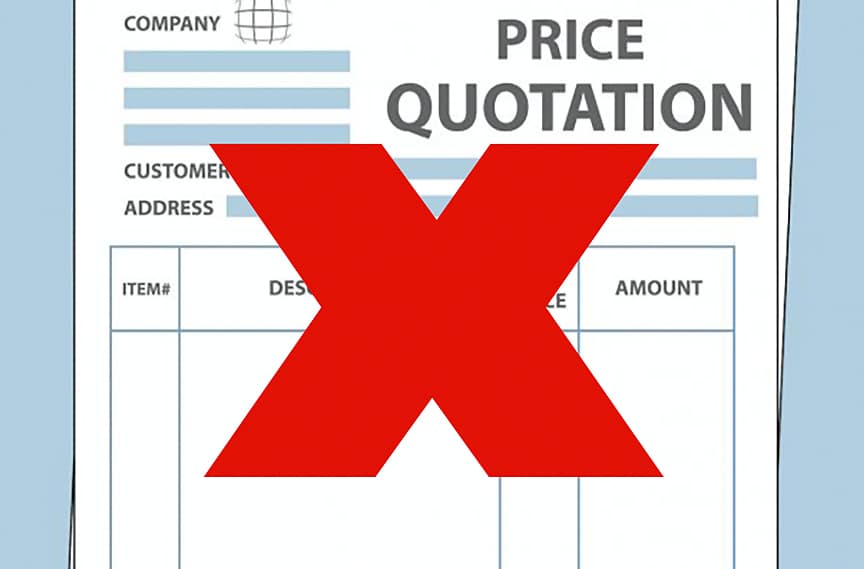 #1: The proposed materials are low-quality or cheap
#2: The contractor forgot to include an item in the bid, such as an entire roof plane, penetration points, flashing, accessories, etc.
#3: The contractor is using or employing under-qualified or low-wage workers
#4: A contractor is deliberately undercutting the price of a competitor they don't like and not focusing on the customer or the project
#5: The business is new and/or inexperienced in metal roof installation
#6: The contractor isn't offering warranties, whether it's for the workmanship, paint, substrate, or otherwise
#7: The contractor is proposing using different materials on unseen or less visible areas of the roof, such as the back of a home or building.
Why a Metal Roofing Bid Might Be High
While we are discussing bids being too low, one or more bids might come in at a price noticeably higher than the others. High bids are difficult to put into acceptable or unacceptable categories because it's subjective and up to the consumer to define. That being said, we still think it's important to talk about them:
#1: Miscalculation, such as a human accounting error, an incorrectly measured roof, or getting quoted for the wrong material that is higher in price
Often times it is easier to walk away thinking the contractor is trying to pull one over on you; however, more often than not, it is worth having a candid conversation about this
#2: The contractor only quoted you high in materials and is attempting to up-sell every product
#3: The contracting company doesn't think you're a good fit for them and tries to raise the price so you don't choose their bid
Believe it or not, there are contracting companies who meet with a prospective customer and come out of the meeting not wanting or able to do the roofing project. This can be because the roof is too complex, the contractor viewed the customer as "high maintenance," the contractor was asked to bid and cannot do it within the desired time frame, or the contractor didn't feel the chemistry was right. We're not saying this is an ethical practice, but it does happen from time to time.
#4: The roof structure is very complex with an extensive installation schedule
#5: The old roof is difficult to tear off and requires extra labor
#6: The contractors belong to a union (Union contractors typically cost more when compared to non-union contractors)
This is not a bad thing because union contractors are generally more skilled and thoroughly trained. It may be worth asking if the labor was bid using apprentice or journeyman laborers.
What Metal Roofing Quote/Bid Should I Take?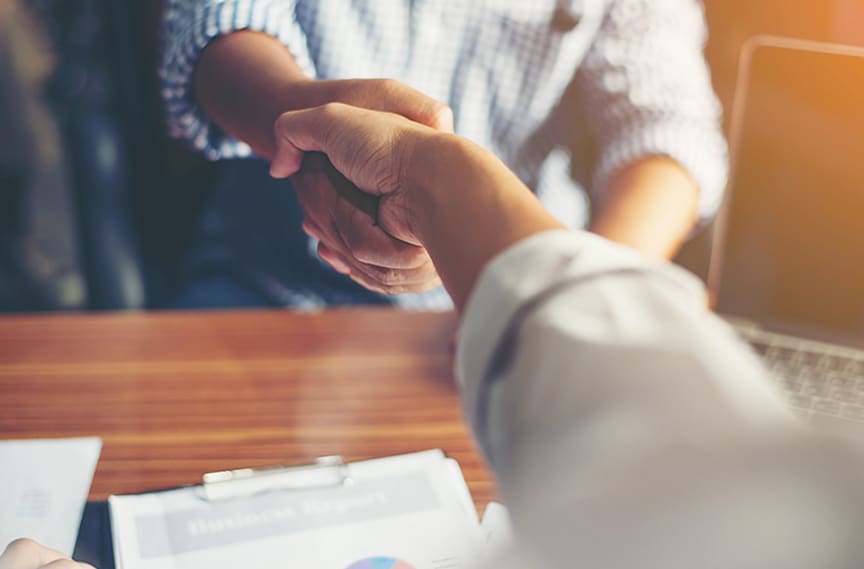 A roof is an all or nothing proposition; you can't just tear off half of it and then not finish the project, which is why it's important to choose the right bid from the right contractor the first time.
So which bid should you take?
First and foremost, it has to fit your budget and what you feel comfortable spending on a metal roof. If you try to overextend your budget too much, you could put yourself in a bad financial situation that affects other areas of your life.
Second, make sure the bid/quote contains the correct style for your roofing requirements. It's imperative to check the manufacturer's minimum slope requirements before installation. For example, standing seam metal roofing is not "one size fits all". If you have a low-slope application (3/12 or less is the industry standard), it is important that the contractor plans to use a mechanical system that is double locked. If you have a steep-slope application (3/12 or greater is the industry standard), snap-lock systems with a clip would be acceptable.
Third and most importantly, you should choose the bid you feel most comfortable with. If you've received bids from experienced contractors who are trustworthy and their quotes/bids contain the attributes described in this article, it's likely a good choice. Additionally, once you do choose the bid that you feel best about, make sure to keep an open dialogue with your contact at the contracting company throughout the project to ensure the bid price is followed as closely as possible.
Final Thoughts on Choosing a Quote or Bid
Choosing a metal roofing bid or quote can be stressful, but if you educate yourself on how to analyze them, you're more likely to make the best choice for you. To recap, always make sure you check:
The entire scope of the project is included in the bid/quote
The contractor isn't overcharging you
The contractor isn't undercharging you
The quote/bid is within your budget range
The quote/bid has the correct application for your roof
At Sheffield Metals, we strive to help you choose the best bid for you because we know how important it is for you to protect your investment, especially when it comes to something as important as a roof.
If you have any questions or want to speak with one of our metal roofing specialists, please contact us today.
---
---