One of the ways that a metal roofing contractor can significantly improve their productivity and overall business is through purchasing rollforming machinery to fabricate the panels their business needs.
But what are some specific reasons or signs that it might be time for you to purchase a rollformer? Why do other contractors decide to purchase a new piece of rollforming equipment?
Sheffield Metals is a trusted distributor of New Tech Machinery portable rollforming machines. We've worked with hundreds of contractors over the past 25+ years to help them purchase the right roof panel rollforming machine for their specific business needs.
In other words, we know why many contractors buy rollformers — and we think it's important to go over these reasons in case other contracting businesses are in a similar situation.
---
---
#1: You want to take more control over your panel production.
One of the top indicators that it's time for your business to purchase a rollforming machine is that you want or need more control over your panel production. It's simple: Your contracting business isn't making money if you don't have the panels required to complete your installation projects.
One of the significant drawbacks of contractors purchasing panels from a regional manufacturer is that their installation projects can get held up due to material shortages, shipping challenges, order mistakes, damaged products, etc. These hold-ups can lead to lost jobs/profits, a diminished reputation, and unhappy employees and customers.
One of the best ways to remedy this issue is to bring your panel production in-house by purchasing a roof panel rollforming machine (portable or otherwise).
Having a rollformer allows you and your business to:
Rollform the panels you need at any moment for any project – If you can rollform your own panels, you don't have to worry about placing an order with a manufacturer and waiting for it to ship. Additionally, humans are prone to making estimation errors now and again, so having a machine to rollform any extra panels within minutes can help ensure that the project is completed on time.
Ensure the quality of the finished panels meet your expectations – There are many ways for panels to get damaged during the rollforming, handling, and shipping processes, which can affect the overall quality of the finished project. Plus, there are instances where manufacturers have even sent the wrong panel color, profile, or gauge. So, bringing the panel production in-house allows you to perform your own quality assurance measures to help reduce any production issues.
Have more control of profits (without the middleman) – Rollforming allows you to control the panels you install for your customers. Instead of putting your earnings in the factory suppliers' pockets, you'll be increasing your bottom line.
Control your inventory – If you have the space to rollform and then store an inventory of panels (in case of project delays or to keep frequently used colors/profiles on hand, etc.), this is easier to accomplish when you have rollforming capabilities. On the other hand, if you don't want to keep an inventory, you can rollform only the panels you need so there's no extra material left over.
Have more profile options – Many rollformers have profile changeover options that allow you to switch between fabricating roof panels, wall panels, and soffits. This gives your business more efficient flexibility and provides a variety of products that you can offer to customers.
#2: Your business can afford it.
If your business is in a good financial position and a rollformer is something you can afford, why not purchase something that will only help you make more money?
Oftentimes, roofing businesses need to spend money to reduce their tax burden. Adding metal fabrication equipment is a great way to lessen your tax burden, minimize needing to add headcount, and expand product offerings while reducing costs at the same time.
We talk to metal roofing contractors and manufacturers all over the country and the number one challenge we all face is hiring and retaining skilled workers. If your CPA indicates that you should spend money and buy an asset, the natural reaction is to add another truck. However, if you cannot adequately staff up, you've added overhead costs with little to no return. Alternatively, you could purchase metal fabrication equipment and use a cross-trained existing staff to operate this profit-generating machinery.
Several financing options are available even if you can't or don't feel comfortable paying for a machine all at once.
When you purchase, finance, or lease equipment in the United States, you're able to write off the total amount of your equipment purchase with the Section 179 Tax Deduction:
"Essentially, Section 179 of the IRS tax code allows businesses to deduct the full purchase price of qualifying equipment and/or software purchased or financed during the tax year. That means that if you buy (or lease) a piece of qualifying equipment, you can deduct the FULL PURCHASE PRICE from your gross income. It's an incentive created by the U.S. government to encourage businesses to buy equipment and invest in themselves."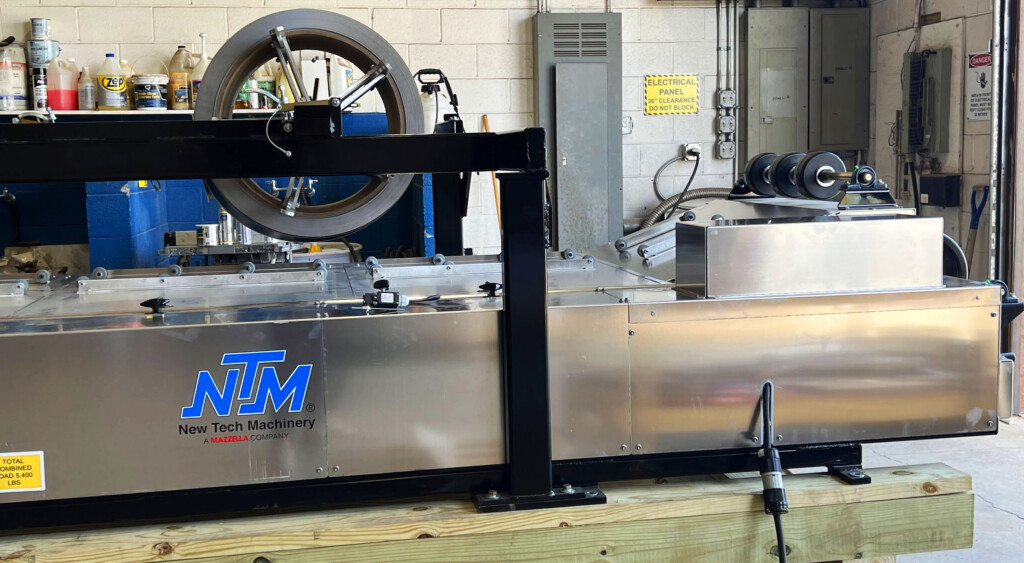 Not only will buying a machine reduce the tax burden and assist you with your installations, but having it gives you flexibility for the future. Say you want to stick to installing now but might want to dabble in manufacturing panels for other companies in the future; having a rollformer gives you that option.
Yes, additional costs are associated with owning a rollformer, such as maintenance, upkeep, add-ons, and other miscellaneous costs. However, the profit you can make from the rollformer usually significantly outweighs the money you will put into maintaining the machine.
#3: You're starting a new metal roofing contracting business.
In 2022, the outlook for construction is good — especially for buildings that utilize sustainable and eco-friendly products. Metal is one of the most sustainable roof and wall products, as it's 100% recyclable, often uses previously recycled metal during production, and offers energy savings if using cool metal roofing products.
According to portable rollforming manufacturer New Tech Machinery:
"…Starting a metal roof contracting business requires significantly less of an investment than other start-up businesses. Since it doesn't require much more than some tools, a few employees, and metal roof installation knowledge in the beginning stages of a new company, it's easier to justify spending the money on a portable rollformer that can be used for many years."
In other words, starting a metal roofing contracting/installing company could be a lucrative business idea in your area.
When starting a new installation business, one of the first things you will have to decide is where or how you plan to get your panels. Some options include buying from a regional manufacturer (or factory panel supplier), rollforming the panels in your building on an in-plant rollformer, or rolling/fabricating panels directly at a job site with a portable rollformer.
Many new businesses start by purchasing panels from a regional manufacturer and then move to buy a rollformer as their company makes money. However, we're seeing many new business owners wanting to take control of their production by purchasing or leasing a rollforming machine as soon as possible.
#4: You want to branch into panel supplying or start a "chop and drop" operation.
A contractor might want to purchase a rollforming machine because they plan to branch into panel supplying of some kind. There are a few different supplying methods, including:
Rollforming panels in a factory or shop and then shipping them to another business, contractor, or job site.
Rollforming the panels in a factory to have them picked up by a contractor or installation business.
Traveling with a portable rollforming machine directly to a job site and rollforming the panels right there for the contractors to install. With this method of supplying materials, you can perform multiple jobs in one day without worrying about shipping or any issues that can come with transporting finished panels.

This is sometimes called a "chop and drop" panel supplying operation.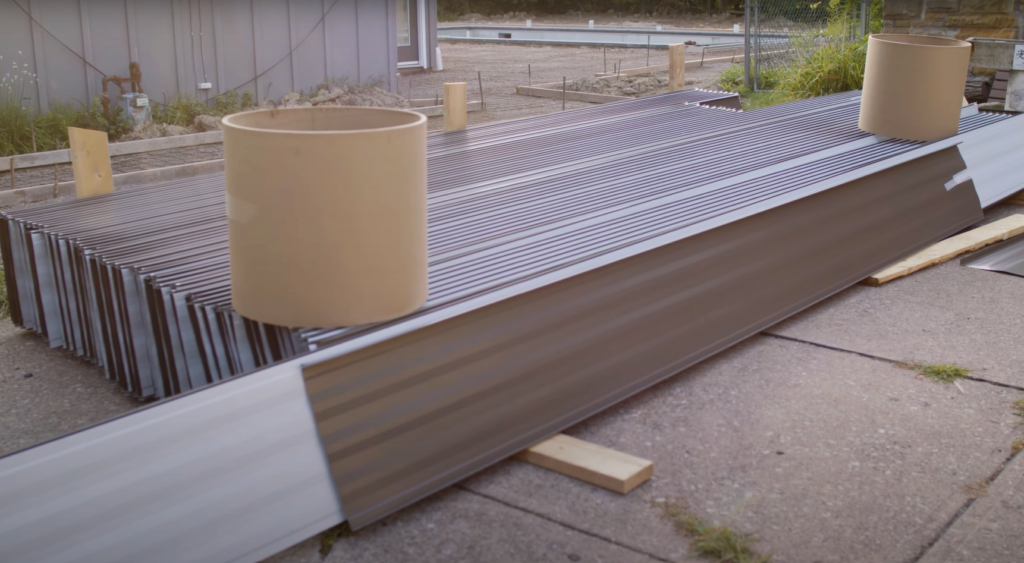 Often, contractors branching into panel manufacturing will still have a roofing installation business while also performing chop and drop panel supplying. Doing so allows for a bridge into the manufacturing part of metal roofing, which is an excellent way to expand your business, diversify, and increase overall profitability.
#5: You want to grow your business and/or take on more or larger projects.
Let's say you're traditionally a residential metal roofing contractor, but now you're looking to take your business to the next level by bidding on larger residential or commercial projects. Or, you might be simply looking to take on more residential projects. To achieve company growth, you might have to make significant investments, including capital investments in machinery like a rollformer.
A rollforming machine can give you greater flexibility, improve your project efficiency, and provide further control over your panel production, which could be the catalyst for growing your business.
However, before you buy, you'll want to consider several questions related to company growth, including:
How does a rollforming machine play a role in your business's growth?
How many projects are you currently performing in a year? How many projects do you want to complete in the next 1, 3, 5, and 10 years?
Will expanding your business affect the profiles you currently offer? Will you need to purchase additional or different roller sets to accommodate new or different projects?
Do you have to skills, knowledge, and qualifications necessary to complete larger projects, such as commercial metal roof installations? Do your employees have similar knowledge and experience?
If you did purchase a rollformer, do you have someone already designated and/or willing to be trained on how to run the machine? If not, can you afford to hire someone in this role in addition to buying a machine?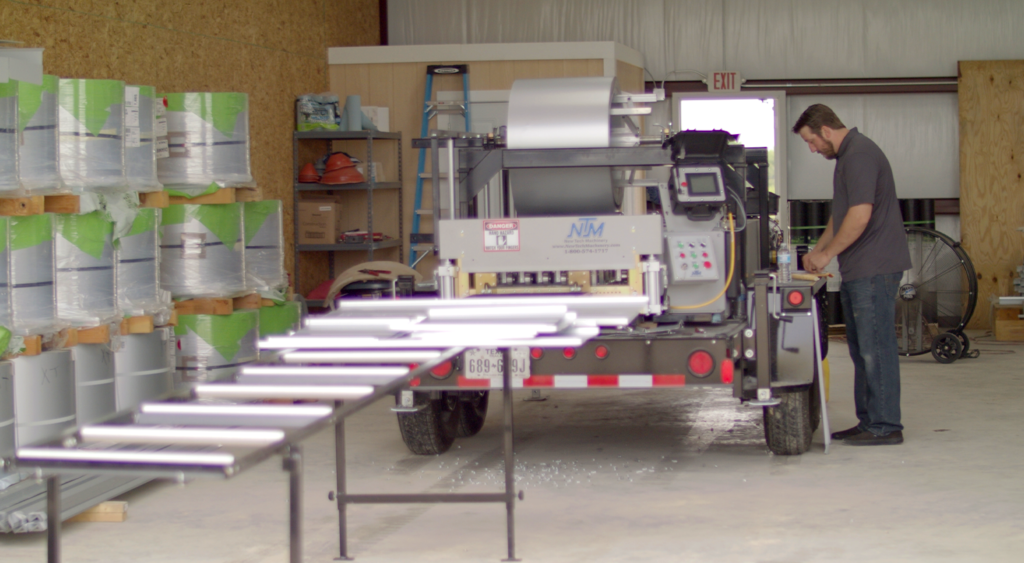 #6: Miscellaneous Reasons
There's not always a single reason that it could be time to purchase a rollforming machine. If you're still on the fence, here are some additional reasons we've heard from contractors over the years:
You need to produce longer panel lengths – If you're a commercial metal roofing contractor, you've likely had a project where the design specified continuous panels with lengths over 50 feet. If you buy panels from a regional manufacturer, you'll know that one of the most limiting factors is length, as most standard shipping and freight containers can't transport panels longer than approximately 53 feet (without a more expensive specialty truck). If you can bring a rollformer and the sheet/coil directly to the job site and run the panels to the length you need, it can save you time, money, and frustration.

Some contractors are skilled in installing lapped panels that don't hinder the roof's performance. However, lapping panels to compensate for length opens the roof to water intrusion and potential damage if installed incorrectly.
Your business is looking to be more sustainable & leave less of a carbon footprint – As the trend toward sustainability grows, many companies are looking for ways to reduce their product waste and use less irreplaceable fossil fuels.

Operating your own rollforming machine can significantly reduce the metal material that is wasted or unused during the installation. If you order panels, you might have significant material drops (unused material), as projects can change and evolve drastically during the installation. You can recycle any material drops, but you're still paying for that metal, which often can't be used elsewhere. With a rollformer that you operate, you can run the panels as needed and adjust sizes and lengths on the fly.
When you rollform your panels, you also no longer need to have the panels shipped, which cuts out at least one vehicle that burns fossil fuels and creates emissions.
Some rollformers run on electricity instead of gas or have the option to do one, the other, or both, including the SSQ II MultiPro Roof Panel Machine. This could help if you're looking to reduce your use of non-renewable resources.
You need a dedicated profile – If you're successfully installing high volumes of a particular profile, having a profile dedicated to a single machine could make sound business sense for you (as changeovers from one profile to another can be time-consuming).

A dedicated profile should only be considered if you experience long lead times for panels or if your business has identified panel profile changeovers as a bottleneck in your operation.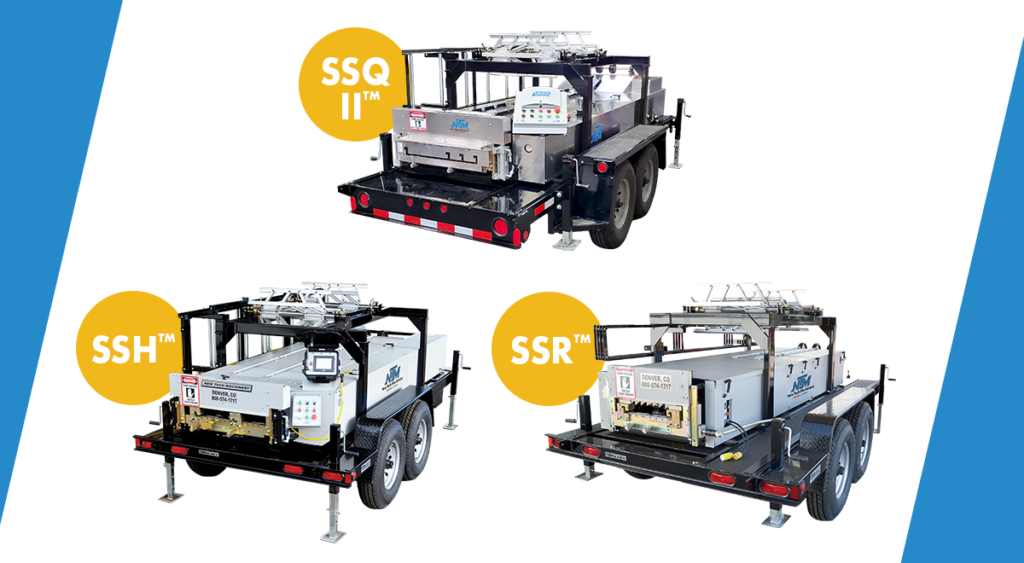 Final Thoughts on Reasons a Contractor Might Want to Purchase a Rollformer
So, do one or more of the above reasons apply to you? It might be time to consider purchasing a rollforming machine to make your business more efficient, independent, profitable, skilled, and versatile.
Whether you're choosing a portable rollformer or a larger in-plant machine, you can start the decision process by:
Evaluating your contracting business now and what you want it to look like in the future.
Firming up your budget and how much you're able and willing to spend.
Doing your research on the different machines available and what each option (portability, profiles, ease of changeover, power pack, panel sizes, etc.) could help your business accomplish.
Reaching out to the machine supplier or distributor for assistance and make sure to ask all of the questions you have.
Sheffield Metals proudly supplies New Tech Machinery's full line of portable roof panel rollforming machines. We regularly assist contractors in purchasing the machine configuration that will make theri business the most successful and efficient.
Interested in adding a rollforming machine to your business? Contact us today to speak with one of our knowledgeable specialists!
---
---