If you're in the metals industry or another industry that deals with steel in any capacity, you're probably aware that steel prices are on the rise.
However, this isn't just a small price increase. Steel costs are at an all-time high, which is impacting everyone who is buying or selling steel products, including metal roofing systems.
So, do you know what is causing this increase? Do you know about some of the actions you can take to protect your business?
For 20+ years, Sheffield Metals has been providing metal sheet and coil products to roofing contractors and manufacturers all across North America. We've experienced price fluctuations and material shortages in the past, and we know how critical it is for you to understand why steel prices are rising and how this affects you.
In this update, we'll cover:
What's been happening with the steel market during late 2020, early 2021
The steel price fluctuation timeline
What the shortage and price increase means for manufacturers
Considerations and information to help contractors and fabricators
What Is Happening With The Steel Market in Late 2020, Early 2021
The state of the steel market is a by-product of a number of domestic and international events. This is not a Sheffield Metals-only issue, it's more of a global supply problem that every business and every consumer is facing.
For a little background, back in the early spring of 2020, when COVID-19 took hold in the United States, several domestic steel mills that produce flat-rolled products shut down. Conversely, some of the demand for steel and metal products went down due to mandated shutdowns and other necessary measures to keep people safe. From about March to August of 2020, the metal market demand was relatively stable.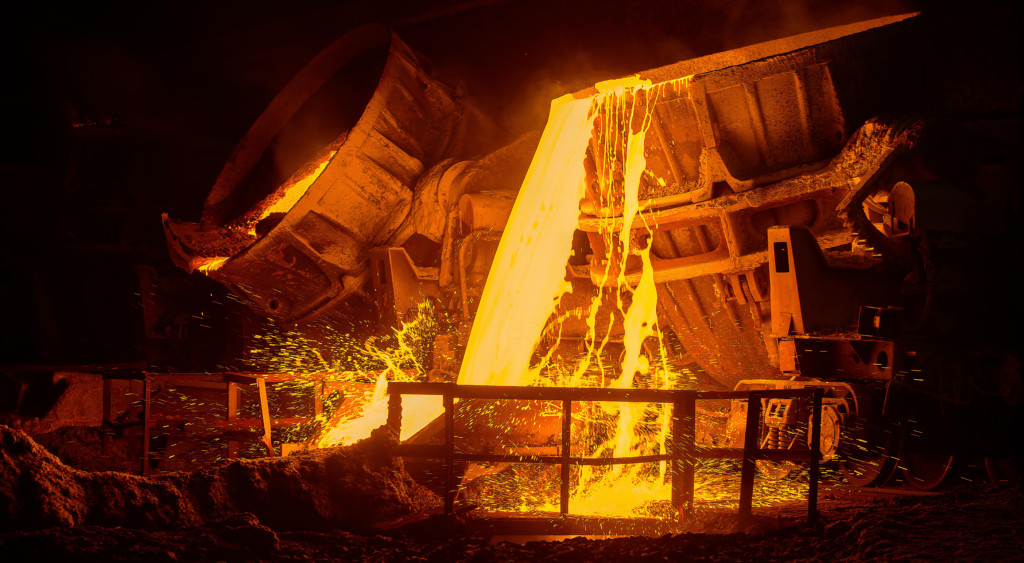 As construction has picked back up recently and various economies have started to open up nationally, the demand for metal is high again. For contractors and manufacturers who rely on consumers buying their services, this is a great thing. However, the higher demand is taking a toll on steel mills. Because they were shut down for some time, many mills cannot produce enough steel to meet the current demand.
Also, there are several new and upgraded steel mills that are coming online. These new mills are more efficient and productive than many of the older domestic mills that have been in existence for years. These older mills take a lot more to be profitable, so there's been a little bit of a shift to open up the new mills domestically instead of firing up the older mills.
When there's a restriction on the domestic metal supply, companies (like us) have historically gone outside of the United States to buy metal. However, due to the Section 232 tariffs on imported steel products put into place in 2018, it's harder and often more expensive to buy foreign metal. On top of the added tariffs, it also takes significantly longer to import foreign steel. And as if that weren't enough, there's also an international shortage of steel, so this is not just a problem affecting the U.S.
Steel Price Fluctuations Timeline
Normal fluctuations of steel prices are around a penny or two (plus or minus) month over month, depending on what is taking place in the market.
Once the end of summer 2020 arrived, we saw the price of steel jump significantly, and it has continued to rise. Here's a quick breakdown of how prices have changed since August of 2020.
August, September, and October 2020: The price of steel increased about +7.5%.
December 2020: The steel price had a major uptick of about +20% from August 2020.
January 2021: The price of steel had jumped up +37% from August 2020.
February/March 2021: The price of raw, bare steel is up over +75% from August 2020.
Unfortunately, data and market trends show that it doesn't look like prices will be going back down in the short term.
What Does This Price Increase & Shortage Mean For Manufacturers?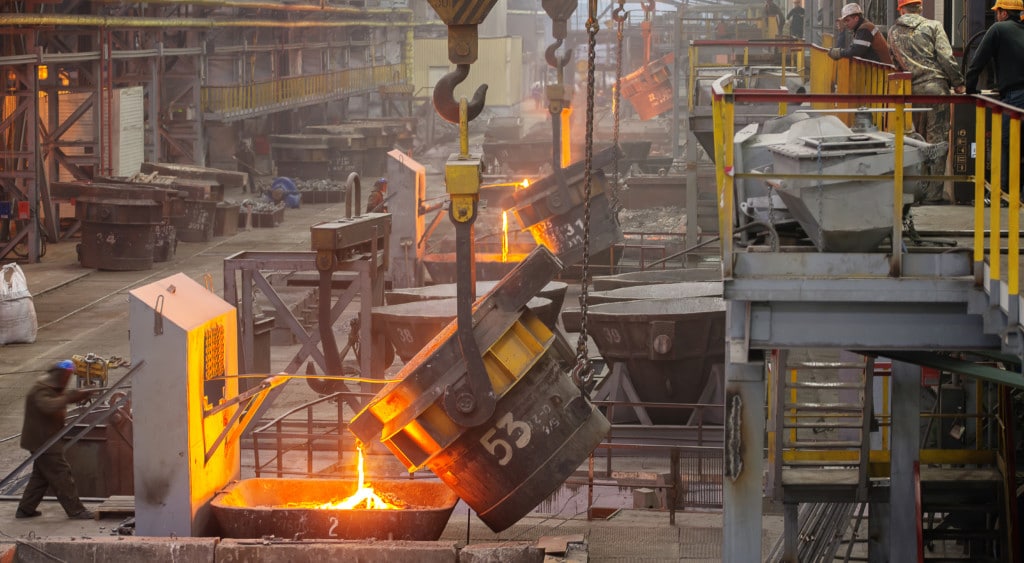 Now that you have some background on the current state of the steel supply shortage and price increase, you might be asking yourself what this means.
To keep it as simple as possible: It means there is very little steel to be had.
Many companies that buy their metal directly from steel mills, including Sheffield Metals, are limited in what they can get. Many steel mills are taking a look at each of their customers' historical purchases and only allowing them to buy that same amount of metal that was bought in the past.
For example, if Company A bought 20,000,000 pounds of metal from Steel Mill #1 last year, then Steel Mill #1 will allow Company A to purchase 20,000,000 pounds of metal or less this year.
Most mills are not able to take on new customers who don't have a history of buying from them. So, if a company doesn't have a long track record of buying direct from domestic mills, they will be limited on what they can buy right now.
Luckily, most of the metal Sheffield Metals has purchased in the last few years has been from domestic steel mills. This fact puts us in a good position to continue getting our steel from the domestic mills that we have a history with, which allows us to continue servicing our existing customers.
Contractor & Fabricator Considerations Regarding Steel Price Increases
Understand That Manufacturers Have Set Up Buying Guidelines
Much like a contractor or fabricator has to protect their business, manufacturers of metal sheet and coil also have to protect their business. In response to the steel shortage and price increases, many manufacturers have set up rules and/or guidelines, including:
Limited buying ahead or buying in extreme bulk quantities.

At Sheffield Metals, we're committed to servicing our existing customers, which means we're closely working with them on their projects to ensure that they get the metal they need to complete their installations.

Taking on very few new customers.

Many manufacturers are really only able to provide metal to customers who have a buying history with them. If your business has been buying from a specific manufacturer for a long time, that manufacturer is likely to continue supplying you with the metal your business needs.
Right now is not a good time to switch suppliers, as new suppliers could be very limited in what products they can provide you.

Forecasting metal needs for large projects.

For large projects, we're working to forecast the numbers and material needs with our customers to make sure there is metal available. For example, we may look at staggering the releases of metal if the project is going to take two or three months to complete.
Add Contract Provisions That Allow For Price Increases & Fluctuations
Adding this type of provision in your contracts can help to protect you and your business from losing profits in the event of a large price fluctuation. Specifically, call out an escalation clause that will allow for increases to bids for verifiable increases from the time the project was bid, to when the work being performed is taking place.
In essence, the provision locks the customer in and allows the price of the project to reasonably go up or down according to the price of the materials.
Be Upfront with Your Customers About the Current State of the Steel Market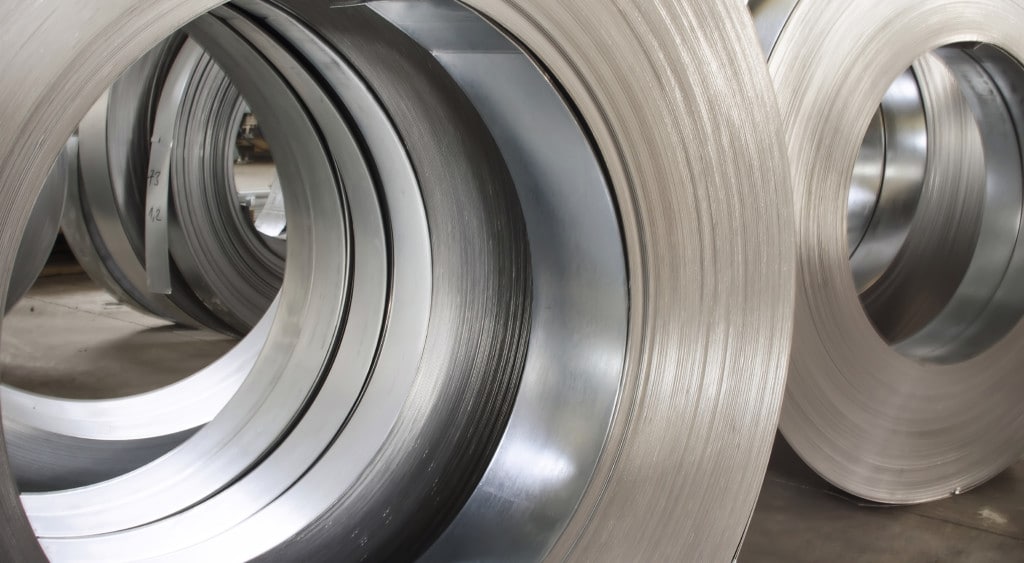 Communication with your customers during this time is critical, as many people who are buying a new metal roof may be unaware of the steel shortage. Make sure you're prepared to openly discuss the following topics with potential customers and clients:
Price increases vs. six months ago

For example, if a homeowner got a bid six months ago, they can expect to pay about 20%-30% more than the price they were quoted — just due to the price increase for materials.

Extended or longer lead times
Added provisions to account for price fluctuations
Bid limitations
Expect Price Increases in Other Building Materials
In addition to just the metal sheet and coil price increases, there are other materials made of steel that are also experiencing a price increase, including the fasteners and clips used for standing seam metal roof installations.
Additionally, there are several other products increasing in price lately, including:
Solvents
Lumber
Shingles
Adhesives
Sealants
Essentially, just be aware that material input costs are rising, which will play a role in how you price your products and services.
Final Thoughts on the 2021 Steel Market Update
When it comes to the steel shortage and price increases that we're experiencing in 2021, the best thing you can do is communicate as much as possible with your suppliers and potential customers.
For example, it's best if you can:
Determine what your buying limits might be and how your historical purchasing can affect how you buy metal materials right now.
Be upfront with customers about the state of the steel industry. In fact, you might even benefit from having a few talking points prepared in case it comes up during a consultation, meeting, or other interaction.
Look into provisions that you can add to your contracts that can protect your business and ensure that you're not losing profits.
Be understanding that everyone in the United States, and worldwide, is experiencing the same problems and stresses.
At Sheffield Metals, we're focused on serving our existing customer base during this difficult time. However, our team is available to help answer your questions about the steel shortage and price increases if you would like to discuss it further.
To talk to one of our knowledgeable and experienced metal roofing experts, please contact us today!
---
---