When you start the process of becoming a new regular customer at any business, you want to know exactly what to expect from the beginning to the end of the process — right?
As a metal roofing contractor or panel fabricator, not only do you want to know the steps of how to order the metal products you need, but also who you can go to if you have any questions, issues, or simply just need to submit an order. Plus, transitioning to buying from a new metal sheet and coil supplier can be stressful and overwhelming.
That's why we think it's essential to explain how to place a new order at Sheffield Metals. After 25+ years of working with our customers in growing their businesses, we've refined our ordering process to best set you up for success.
To help you know what to expect, let's discuss a common first-time buying process and the various purchasing steps that you can anticipate when you partner with Sheffield Metals.
Step 1: Contacting Sheffield Metals
When you're a new customer looking to order from Sheffield Metals, there are several ways to get in contact with us, including:
Filling out a contact form on the website: www.sheffieldmetals.com/contact.
Calling the main Sheffield Metals phone number: 800-283-5262.
Calling a specific SMI location or branch directly:

Sheffield Village, Ohio (corporate): 800-283-5262
Acworth, Georgia: 800-929-9359
Denver, Colorado: 877-375-1477
Arlington, Texas: 877-853-4904
La Mirada, California: 562-383-9800

Walking into one of our locations.

All of our branches are currently open and following all state and local mandates during the COVID-19 pandemic.

Sending an email to an Account Manager or someone within the organization.
Any of these ways of contacting Sheffield Metals will allow you to get in touch with the right person who can help you and/or complete your order.
---
---
Step 2: Get Connected with an SMI Account Manager
When you contact us, the next step we'll want to do is get you connected with the right Sheffield Metals Account Manager. We provide service to the entire United States (including Alaska and Hawaii) and the Caribbean, so our Account Managers are assigned to smaller, manageable territories to best serve both new and existing customers. Plus, most of them live in the areas they cover.
Before we dive into the process of ordering from Sheffield Metals, let's take a second to discuss who an Account Manager is and what you can expect from them when you partner with Sheffield Metals.
Who is an Account Manager?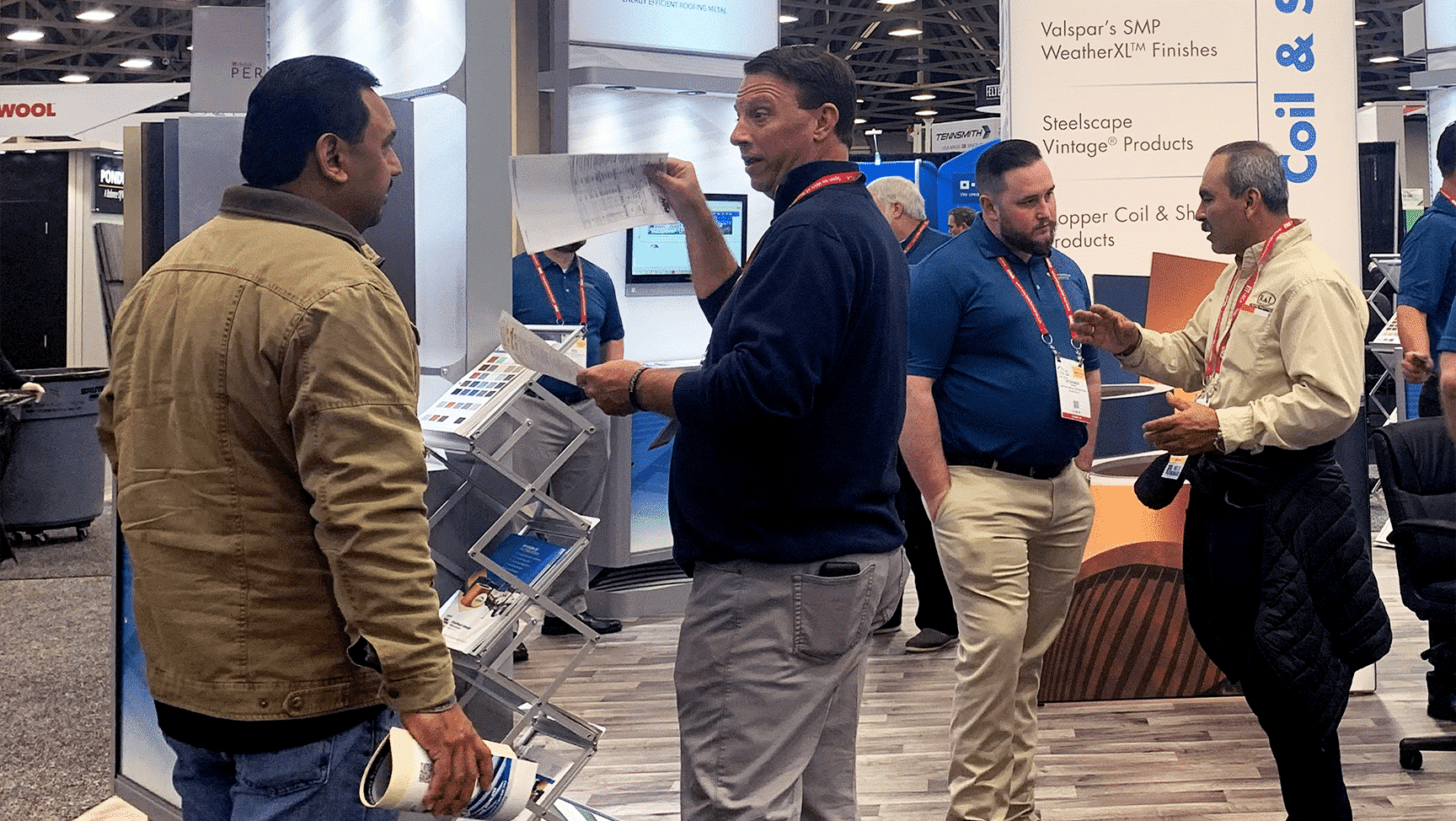 An Account Manager at Sheffield Metals is the main point person who owns the entire relationship with a customer from start to finish. While some organizations might refer to these roles as sales representatives, we see them as more than just someone who handles orders.
Our Account Managers are truly the "go-to" people for their customer and are knowledgeable and well-versed in:
Discussing the variety of products we offer in detail.
Walking new customers through their first few orders to get them comfortable with the process.
Communicating with and updating their customers about their orders.
Fielding project-specific questions and inquiries.
Answering technical questions and/or helping to connect them with the SMI Technical Department when necessary.
Ensuring their customers are getting the most out of their partnership with Sheffield Metals..
We even asked a couple of account managers about their roles to give new customers an idea of what it's like to work with them:
We don't look at how much or how frequent someone orders as the entire relationship. It's a partnership between us and them. We want to help them grow their business, which allows us to grow too.

– SMI Account Manager
We're that primary point of contact who handles the account from the initial introduction and is there to handle orders, project questions, technical issues, and anything else that might ever come up.

– SMI National Account Manager
Our goal as Account Managers is to always be honest and transparent with our customers. I think that helps us build the trust needed for any partnership to be successful.

– SMI Account Manager
Questions an Account Manager Will Ask You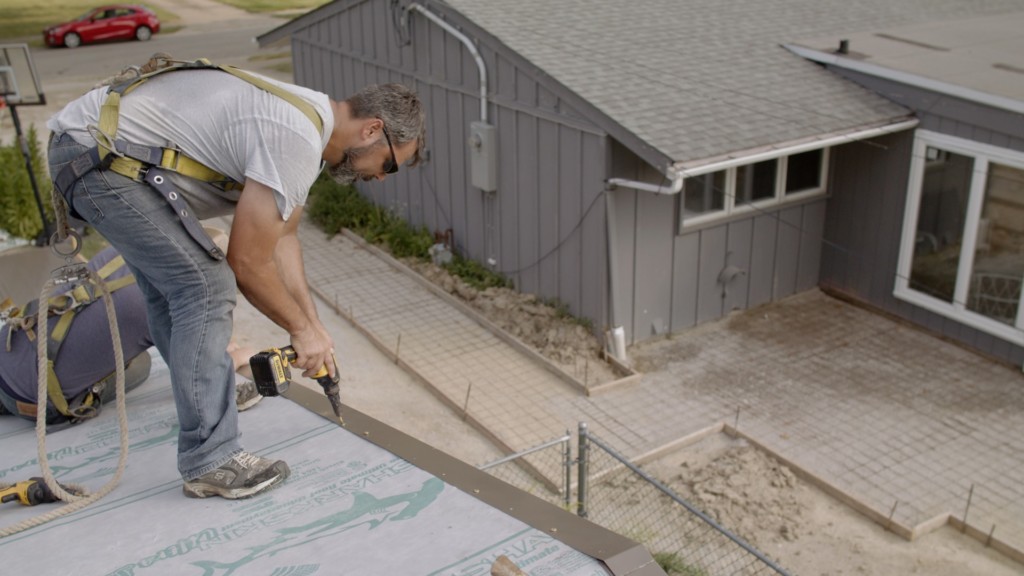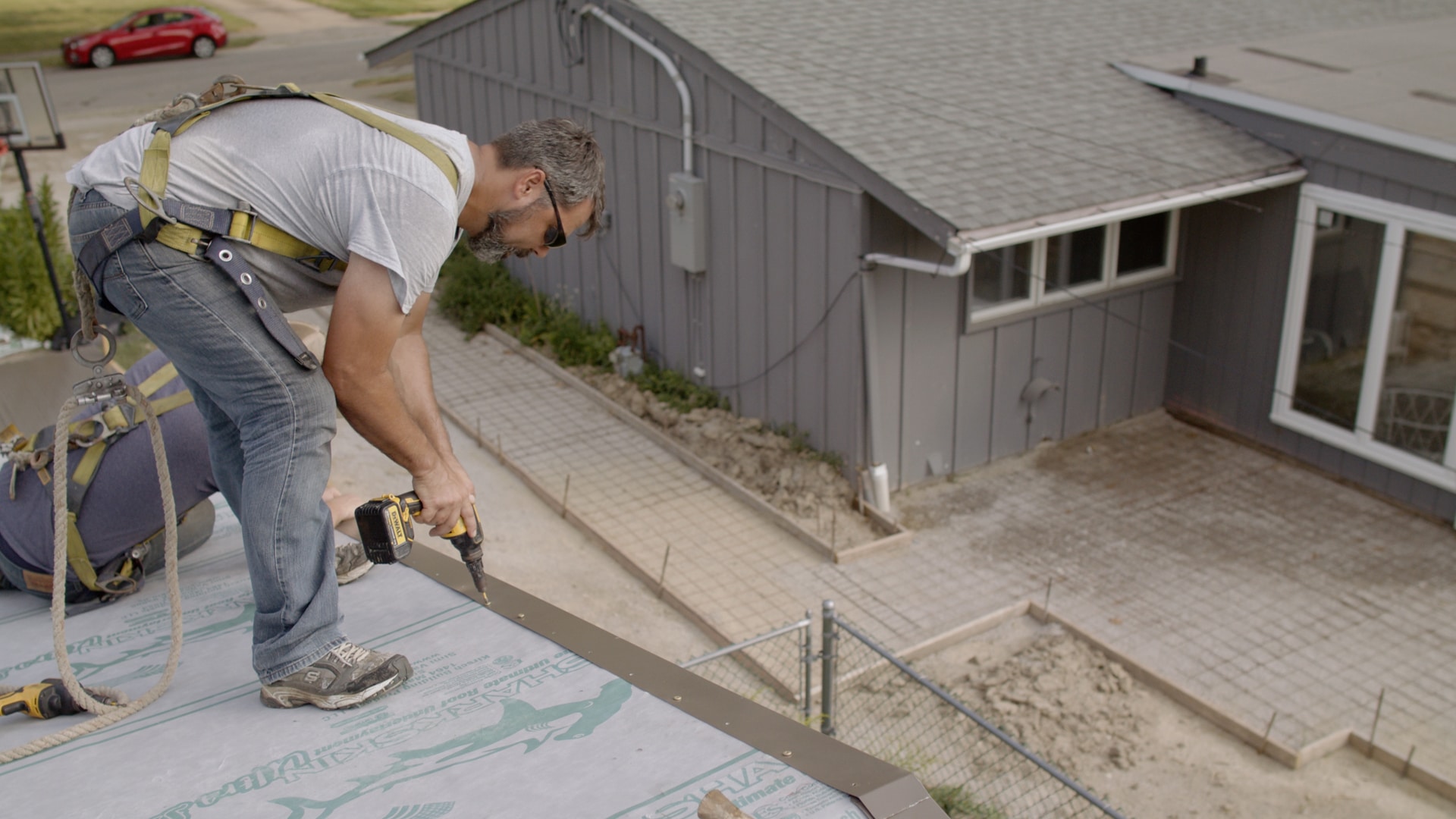 Once you're connected with an Account Manager, they're going to ask several questions about you, your business, your projects, and more. While this list doesn't include every question they might ask you, it will give you an idea of the information that can help them better serve you:
Can you tell me a little about your business?
What kind of projects do you do? Residential, commercial, etc.?
Where do you see your business in the future?

Do you want to grow your business, continue installing, branch out into manufacturing, manufacture more, or otherwise?

What rollforming or fabricating machinery do you own or have access to?
Where or who are you currently buying your metal sheet and coil from?
What products are you looking to buy right now?
Are you buying for a specific project? Is there anything we can assist with?
What is the time frame for the project? When do you need the material?
Do you need accessories or components to go with your metal order?
In addition to the questions the account manager will ask you, they'll also send you any literature or documents you might be looking for, including a standard price list and information about the specific products you're interested in purchasing (metal, accessories, machinery, etc.)
Step 3: Quote Creation & Approval of Quote
The next step of the process involves getting a quote from us. There are two main scenarios of quoting that might apply to you.
Scenario #1: You're bidding on an architectural project and need a general idea of the materials' price to include in the bid.
In this scenario, our Account Manager will provide you with a price for the products you need, whether it's via phone or email. This often happens because the customer needs a rough idea of the materials' cost in a short amount of time so they can turn in their bid.
Scenario #2: You're hired for a project (or won a bid) and need a formal quote.
If you won the bid or already have a project secured, your Account Manager will work closely with you to create a formal quote with exact product quantities. Or, you might already have a purchase order (PO) detailing all of the products that need to be included in the quote, which you can send over to the Account Manager.
Once the requested products are input into our order management software, we will generate a PDF version of the formal quote and send it back to you for approval.
When you receive the quote, be sure to thoroughly review it and make sure it matches the PO or the project measurements/requirements. Sometimes, there might be some back and forth regarding the items on the quote, which can be revised and re-sent as needed.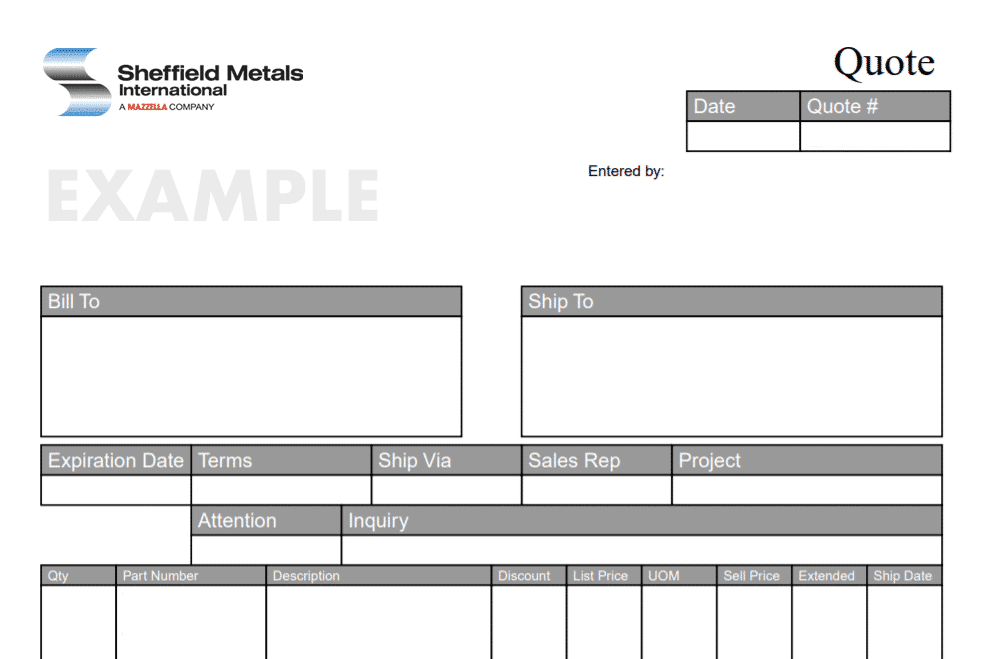 Once you've approved the quote, you'll move into the next step.
Step 4: Credit Card Information Collected and/or Credit Application Submitted
Before a new sales order is put into our order management system, this is the point where we will collect your credit card information to pay for the order.
Or, if you're a new customer who wants to be on credit terms with us, you must fill out and turn in a credit application. The credit application will either come from the Account Manager or the Inside Sales representative responsible for your geographic location.
Once we receive the completed credit application, our Accounting Department will run it through with the sales order. If there are any issues with your payment method or questions regarding your credit approval, someone from our Accounting Department will reach out to you and discuss further.
Step 5: Sales Order Is Submitted & Invoice Is Sent to Customer
Once the quote is approved or a purchase order is received, the products are entered and submitted as a sales order. When the order is officially saved, you'll receive an order confirmation email to verify.
Here's an example of how the email will look:
Hello,

Thank you for placing your order with Sheffield Metals!

Attached is where you'll find the sales order acknowledgment for your review. This is an auto-generated email confirmation from your order placed earlier today. 

We will contact you if we have any questions. Additionally, we will notify you when your item(s) will be ready to ship.

We appreciate your business.

Sincerely,

Sheffield Metals International
Towards the end of the day that the order was submitted, you'll receive an invoice with the total amount charged for your records.
Step 6: Payment Is Confirmed and Order Is Sent to Production
The majority of customers are on credit terms, so once you receive the invoice, you know that we're charging that line of credit for the order. This means the order will be sent to production (i.e., slitting, cut-to-length, strippable PVC application, and re-rolling services) without any additional action from the customer.
However, if you're a cash-in-advance account or are paying with a credit card, the amount must be paid in full before the order begins processing at one of our facilities.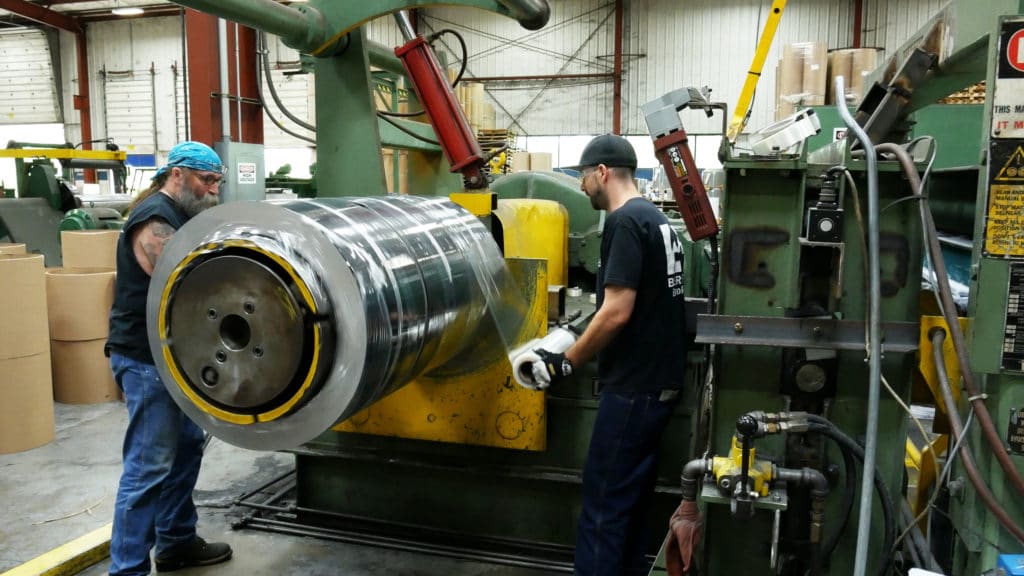 Note: In many cases, we may charge the card for additional incidentals that may occur prior to shipping as well. This includes things such as freight charges that were not accounted for up front, accessories added to the order, or customer-requested quantity changes. These are all common additional items we may require additional payment on prior to shipping out a cash-in-advance order.
Step 7: Production Is Completed and Order Is Shipped
One of the most significant advantages of working with Sheffield Metals is that we offer a guaranteed three-day turnaround for processed metal sheet and coil in our standard colors. For most orders, you can expect the shipment of your completed order within that time frame. If there is an issue or a product is back-ordered, the Account Manager will always be transparent with you and can provide you with a better solution or give you an idea of when the product(s) will be available.
A lot of the shipping timeline is dependent on where you're located and the distance from the nearest Sheffield Metals branch. Luckily, our locations are spread out across the country, which allows us to ship within a relatively short amount of time.
For the most part, the majority of our customers don't require shipment tracking. Even so, we foster good relationships with freight, LTL, and hotshot shipping companies. So, if you would like this information, please let your Account Manager know and they can work with you.
Final Thoughts on How to Place a New Order with Sheffield Metals
The process/steps detailed above are common for most new orders, but may differ slightly depending on your timeline and/or Account Manager.
While it may seem daunting to switch coil suppliers for your existing contracting or manufacturing business or choose the right metal supplier for your new business, the process of buying from Sheffield Metals isn't too complex.
Our Account Management team is flexible and will closely work with you to ensure the ordering process (i.e. via phone, text, email, fax, PO, etc.) works best for you, your business, and your projects. In other words, what works for you will work for us.
Ready to get a metal quote or discuss ordering from Sheffield Metals? We're here to answer your questions and get the process started – contact us today!
---
---