Sheffield Metals International (SMI), a leading distributor of metal coil and sheet products that manufacture standing seam metal roof and wall systems, recently updated and added new engineering and testing for several of its offered panel profiles. 
Introducing Installation Manuals
The most significant update to the panel profile documentation is reflected in the new installation details, which are now organized into manuals.
For a bit of background: Metal roof installation details provide an in-depth product guide detailing the location of components and accessories, and then explain basic practical installation methods for these products at various points on the roof.
Each new installation manual is roof deck specific instead of panel profile specific. There are four separate manuals: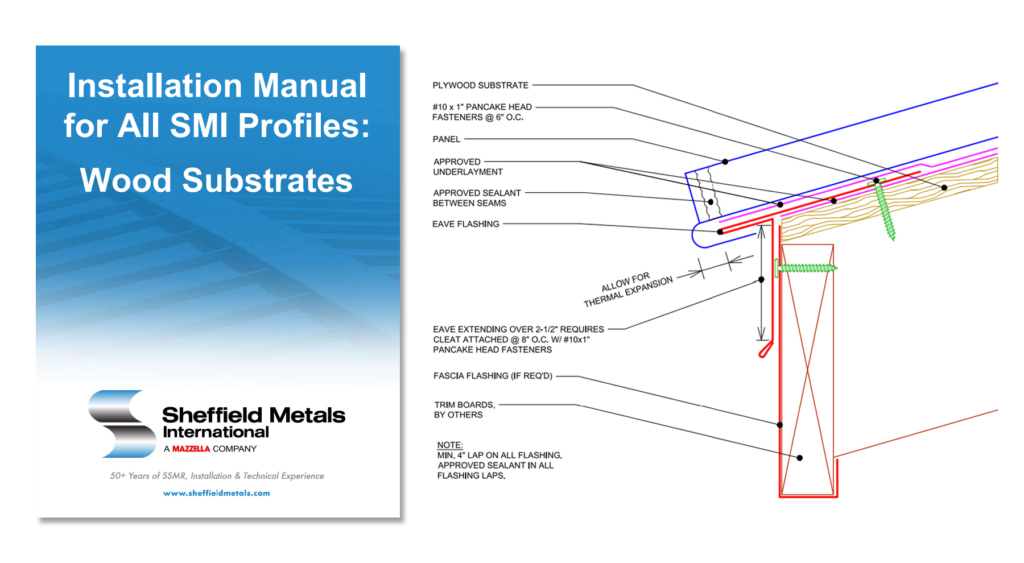 The Sheffield Metals Technical Department sought to make the installation manuals and details easier to understand. To achieve this, they added detailed written directions. So, instead of just seeing a picture with bullet points of how the components go together, the new installation manual walks you through each individual step for installing a particular detail.
"The new manuals are truly a guided walkthrough for how our metal roofing systems should be installed," said Jeff Hock, Sheffield Metals Technical Director. "What's great about these new installation manuals is that they allow crews to be on the same page about how each component and detail should be installed according to the manufacturer's recommendations."
Additionally, the manuals now include critically important information that serves as a good reminder for every project — including safety precautions, delivery/storage of materials, handling panels, pre- and post-installation recommendations, thermal movement information, and more.
Additional Engineering & Testing Updates
Beyond the installation manuals, there are several other notable additions and changes to panel profile testing and engineering, including:
90-degree seam UL 580 & 1897 uplift testing over plywood decking (steel substrate) for the following panel profiles:

SMI 1.0 Mechanical Seam
SMI 1.5" Mechanical Seam
SMI 2.0" Mechanical Seam

UL 580 & 1897 uplift testing over plywood decking (steel substrate) for the following panel profile:
HVHZ, or High-Velocity Hurricane Zone, approvals (steel and aluminum substrates) for the following panel profiles:

SMI 1.5" Mechanical Seam
SMI 1.75" SnapLock
SMI 2.0" Mechanical Seam
Updated panel profile cut sheets that reflect new or updated engineering and testing
Updated guide specifications
Where to Find The New Documents & Testing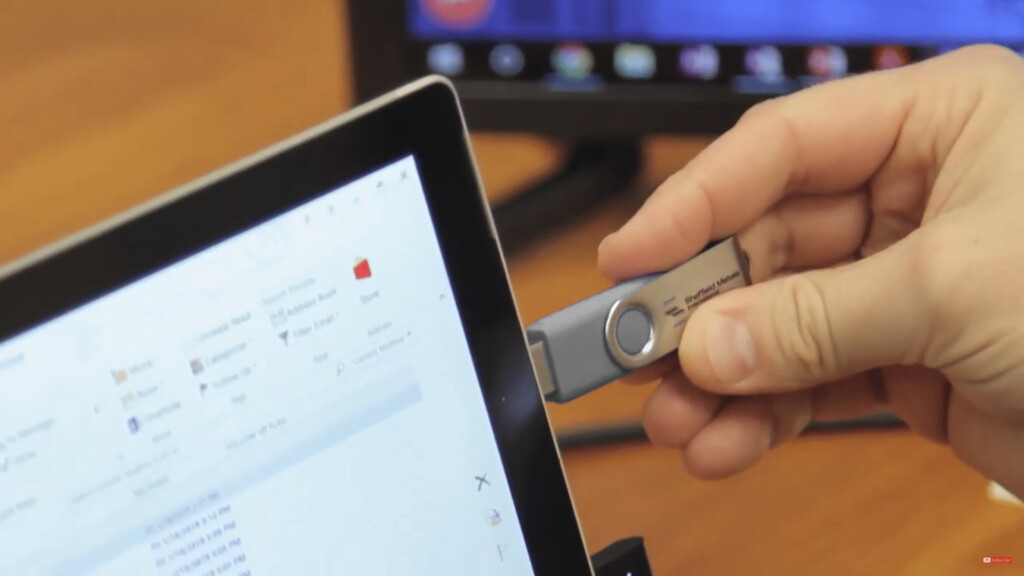 If you're an architect, contractor, or manufacturer involved in specification-driven architectural projects, there are a couple of ways to access all the new documentation.
On the Sheffield Metals Tech Stick Version 3 – The SMI Tech Stick is a user-friendly and transportable flash drive that contains Sheffield Metals' entire library of technical resources, including all of the updates mentioned above (and more). The Tech Stick is designed to make specifying, bidding, and installing a metal roof or wall easier.
On the Sheffield Metals website – All of the documents have been added to the Profiles & Engineered Systems section of the Sheffield Metals website. Any user can access the website anytime to download the necessary manuals, documents, or engineering reports.
"If you use any of our panel profiles in your projects, we recommend connecting with us about what has been updated engineering-wise and how the new manuals and engineering may benefit your business," Hock said.
###
About Sheffield Metals International
Sheffield Metals International, a member of Mazzella Companies, is an industry leader in the distribution of coated and bare metal products, as well as engineered standing seam metal roof systems. The company specializes in providing painted Galvalume® and aluminum for the architectural metal panel industry. Sheffield Metals stocks 40+ colors in Galvalume and several popular colors in aluminum, and can also match virtually any color to suit a particular project. For more, please visit Sheffield Metals at www.sheffieldmetals.com.
Business Contact:
Jeff Hock – SMI Technical Director
jhock@sheffieldmetals.com
Media Contact:
Julianne Calapa – Content Specialist
jcalapa@sheffieldmetals.com