Buying a product is about more than just finding what you need and making a purchase. To make a confident purchase, you have to know that what you're getting is quality-grade. It should live up to your expectations and come with a feeling of reliability and satisfaction. This is even more essential in the metal roofing industry, where the quality and durability of materials are paramount for completing jobs effectively.
At Sheffield Metals, we understand how challenging it can be to find a trusted supplier that can provide you with great products, time after time. We know that trust is one of the most significant aspects of buying products.
That's why we've outlined what you can expect when buying from Sheffield Metals, from initial outreach to purchasing and the mutual benefits that come afterward.
In this article, you'll find information on:
Who Sheffield Metals is
The buying process at Sheffield Metals
The benefits of buying from Sheffield Metals
Whether you should buy from Sheffield Metals based on your unique situation
Who Is Sheffield Metals?
Sheffield Metals is a leading distributor in the architectural metal panel industry, specializing in supplying Galvalume and aluminum coils and sheets. With over twenty years of experience in the metal roofing industry, we've built various relationships with our customers and know what it takes to provide excellent materials that last decades.
We've fine-tuned our selling process and provide businesses, contractors, and homeowners with what they need to make confident purchases and continue growing.
What Is the Buying Process Like at Sheffield Metals?
The buying process at Sheffield Metals is relatively simple, which is why it's easy for our customers to get products when they want them. Although it may vary by customer, the buying process will typically fall into a few different steps, which we've outlined below.
1. Speak to a Point of Contact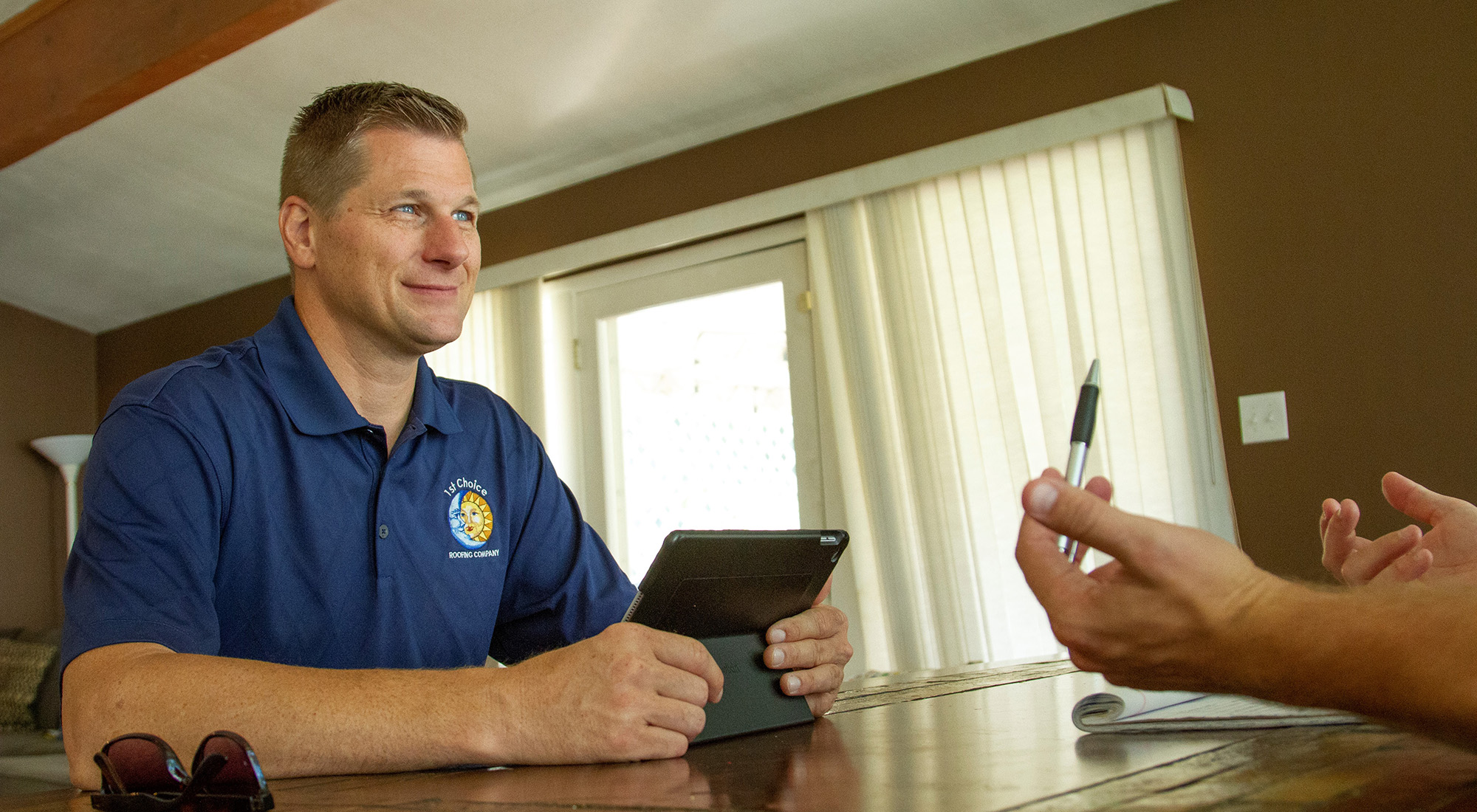 You'll likely find Sheffield Metals through referrals or a quick Google search, and based on firsthand accounts or a glance through our online portfolio, you may decide that you'd like to buy from us.
The first thing you'll want to do is reach out to a point of contact. For placing orders, checking stock availability, and getting information on pricing, the best way to contact us is to call or email your local Sheffield Metals regional office, where our inside sales team will be available Monday through Friday. Our inside sales team will be ready and willing to help you get any information you need and help you place orders.
Additionally, if you leave a message for a sales representative, we will generally call you back within one business day to attend to your inquiry and help solve your needs.
You also have the option of filling out a contact form directly on our website. Simply include the required information and we'll get back to you as soon as possible.
Along with our sales team, we also have account managers who travel around their designated region, attending site visits, checking on job sites, and visiting with customers at their facilities. Account managers will also be able to help you facilitate orders and provide you with information on various products.
In other cases, you may desire to put a face with a name, request an in-person meeting, and talk with a salesperson about specifics. For this, you can meet with our outside sales team to meet your needs.
If you're unsure about who to contact or how to place an order, your best move would be to contact your regional office. They can help guide you to the right person and aid you in the process of buying what you need.
2. We Help You Find What You Need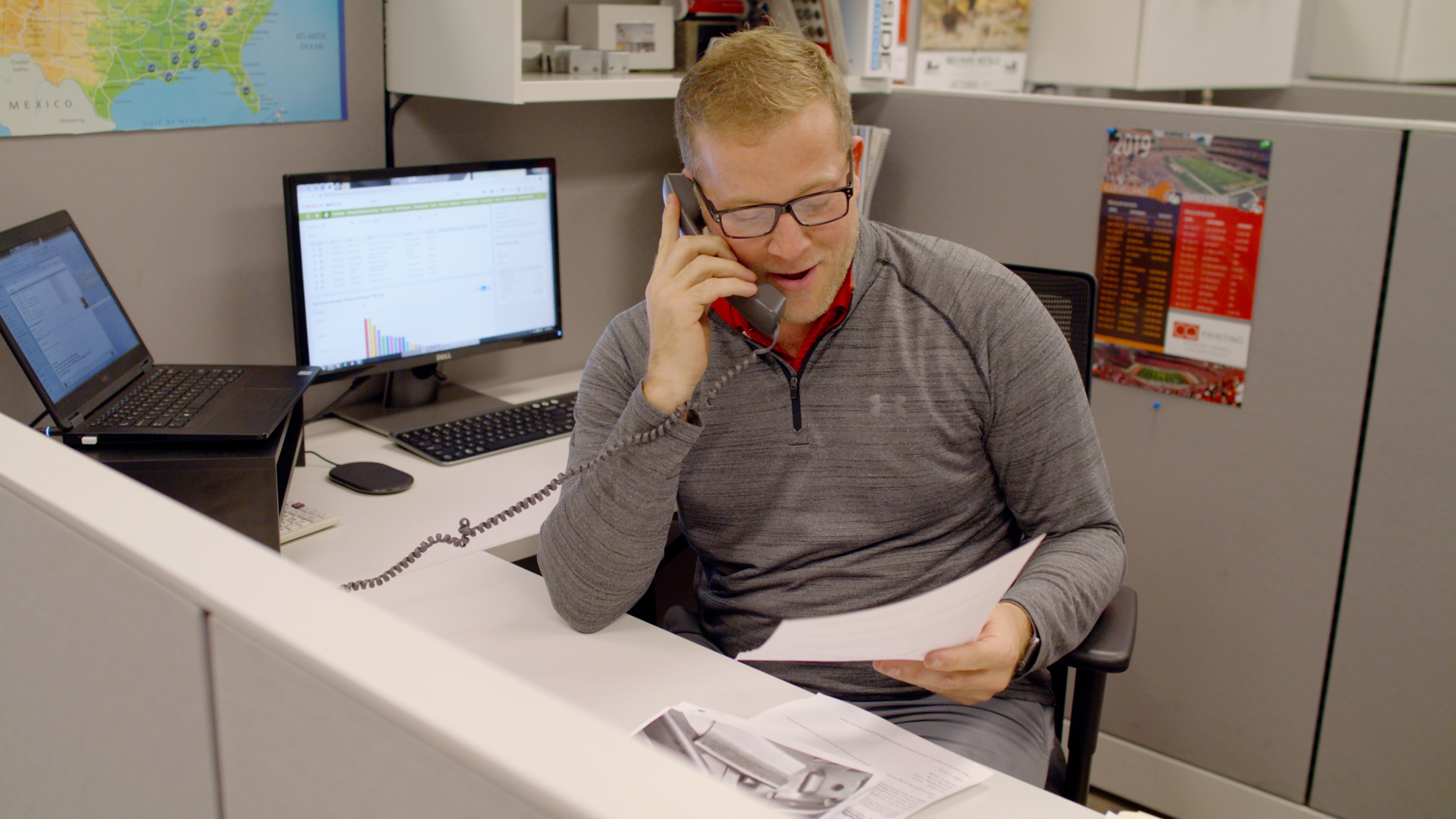 Once you contact one of our team members, whether it be our inside sales team or an account manager, Sheffield Metals will do everything we can to ensure you find the right products for your unique situation.
Our in-house, market-leading expertise separates Sheffield Metals from others in our industry. Our sales team is well-versed in the technical aspects of our products — they take part in continuing education about our engineering to ensure they're ready with any questions our customers may have. Our architectural and technical departments can also answer specific engineering questions, assist with bidding and specifications, and much more.
Sheffield Metal's collaborative environment allows us to share information efficiently, enabling team members to seek out answers for customers.
In short, when you reach out to Sheffield Metals, we will be well-equipped and more than willing to help out with any queries or concerns you may have.
---
---
3. Take Advantage of Our Educational Resources
Typically, customers may have additional questions, whether technical or about the company itself. This is why we have an entire educational library we've built specifically for those in the metal roofing industry.
Here you'll find information regarding metal roofing projects, including design considerations, common questions regarding the durability and longevity of materials, the newest information for product releases and industry trends, and much more.
While you may be able to find what you need by speaking with a member of our sales staff, it can be helpful to look through our resources to gain clarity.
4. Engage in Collaboration and Mutual Growth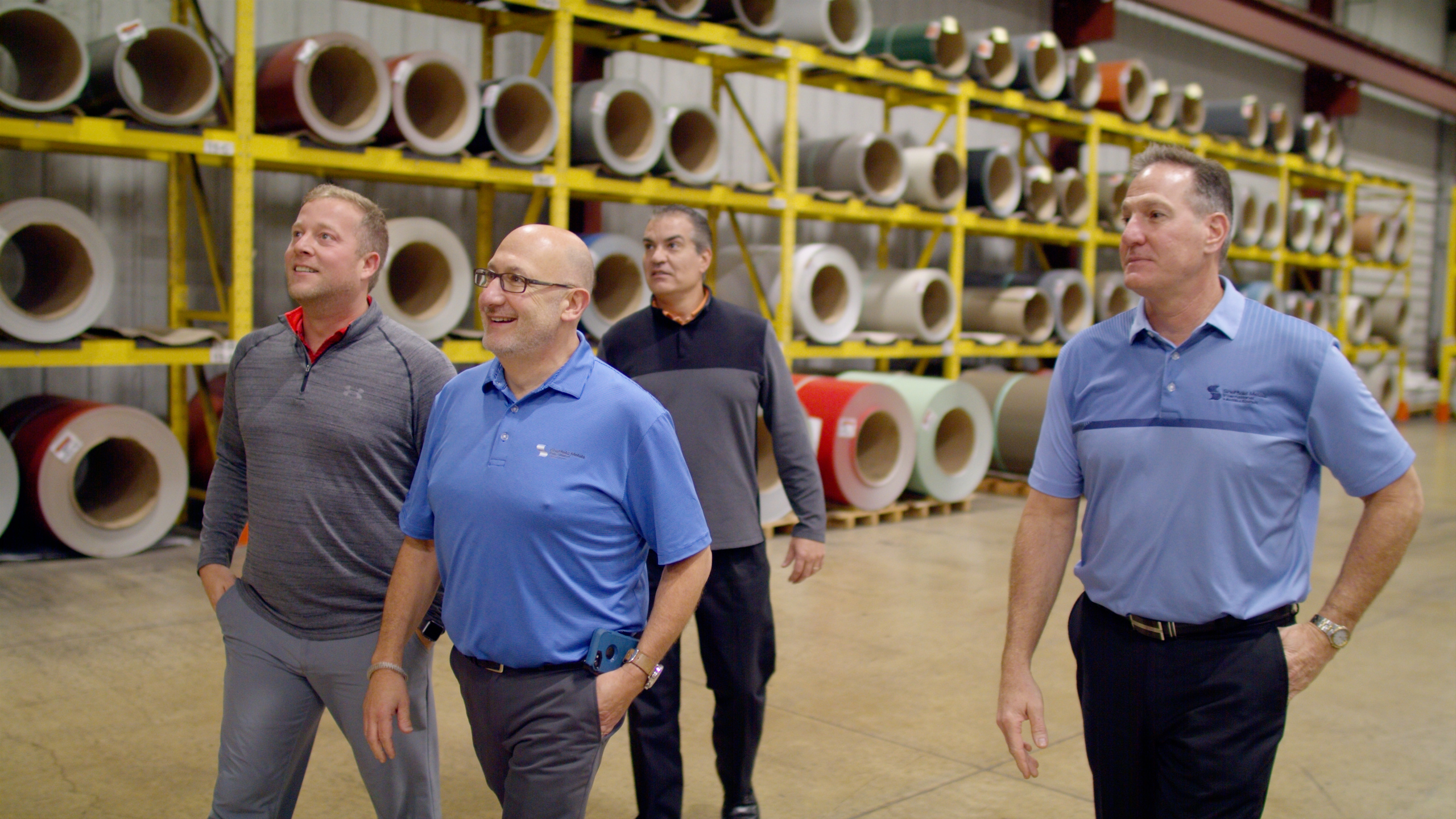 Working with Sheffield Metals doesn't stop with a purchase. For us, the buying process is more than just a transaction. It's a way for Sheffield Metals to engage with other businesses and set each other up for growth.
The Benefits of Buying from Sheffield Metals
Buying from Sheffield Metals comes with a variety of advantages, from our wealth of expert knowledge in the industry to the partnerships we engage in with our customers. Here are the benefits of working with Sheffield Metals.
Small-Business Feel, Big-Company Convenience
Sheffield Metals aims to make the buying process as painless as possible. We like to keep the corporate jargon out of it and focus on what matters to you. We provide the customer with whatever they need, including metal roofing product specifics, our engineering process, or pricing details. And we do this with a personal touch that is unique.
Although we've grown into a large company, we started small. Throughout our expansion, we've maintained that small company feel when it comes to the buying process, taking time to speak with our customers when they need help and ensuring they can easily find everything they need.
Regional Locations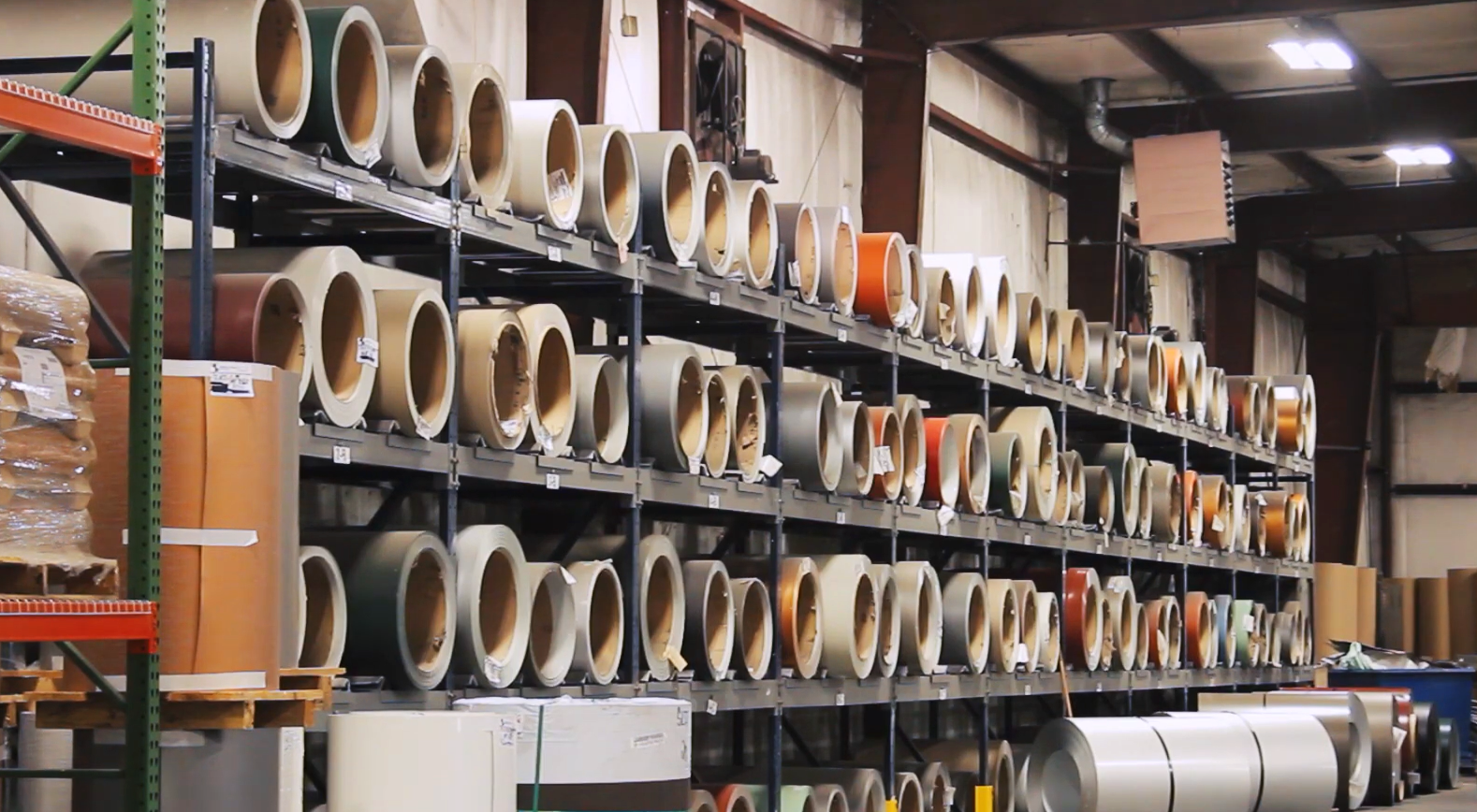 Sheffield Metals has multiple locations spread out across the United States. Our reach allows us to swiftly ship products to all regions, including Hawaii, Alaska, the Caribbean Islands, and parts of both Canada and Mexico.
Because we're located strategically, it also allows customers to locate their regional office for questions and order details.
Expert Knowledge
The Sheffield Metals team is full of experts in their industry, ready to provide you with information to buy the right products and complete jobs effectively. When you get on the phone with someone on our sales team, you can be assured that you're speaking with someone who can relate to your specific situation.
Tap into this expert knowledge with simple conversations and by looking through our metal roofing learning center, which provides readers with dozens of articles and videos based on questions posed by customers in the past. Our content dives deep into the subject matter, creating assets that are both technical and easy to digest.
More Than a Metal Supplier
At Sheffield Metals, we are more than just a metal supplier. One of the ways we separate ourselves from the pack is by building ourselves as a resource in our industry. When you work with Sheffield Metals, all our resources become yours.
You have access to industry experts and can sift through huge libraries of information, such as The Metal Roofing Channel, to grow and refine your expertise. Access tools like the color visualizer to see the finished project and the trim calculator to find specific dimensions for your project.
---
---
Unwavering Support
Sheffield Metals has had extensive experience with both large and small companies since our inception. Ultimately, we strive to treat all our customers the same, regardless of the size of their business. We understand that different companies may want different things – larger companies are apt to consult with our marketing and engineering, for example – but how we handle business and work with you will be equal and fair.
Driven by Collaboration, Not Competition
We see our customers as partners, not competitors we're vying against. The relationships we build are collaborative and aimed at mutual success. Instead of racing to get a leg up on other companies, we use that energy to provide you with the highest quality materials we can get.
Sheffield is dedicated to helping those in the metal roofing industry grow their businesses. We've been doing business with some companies for multiple decades, and it's been very rewarding seeing these businesses grow and evolve to become very successful enterprises.
And aside from just supplying you with the right products, we can also help steer your company in the right direction, providing help when you need to make the best move for your business.
Should You Buy From Sheffield Metals?
If you're still on the fence about buying from Sheffield Metals, be sure to look at your own unique situation and see what you're looking for in terms of products and suppliers. With Sheffield Metals, you'll get:
Industry-leading expertise: Speak with different team members to get insights on our products and services, and learn more about the industry with our learning center resources.
Regional convenience: We have various offices and shops stationed around the country that our customers can reach out to for questions about orders and stock availability.
Beneficial partnership: Sheffield Metals aims to forge genuine partnerships with our customers, which pushes all parties involved towards success and growth.
Technical Information at your fingertips: Whether you need a quick answer on a detail or need assistance on a submittal, we pride ourselves on our transparency to help you with will all your technical metal roofing needs.
Final Thoughts: What to Expect When You Buy from Sheffield Metals
At Sheffield Metals, we strive to make the buying process as streamlined as possible, offering practical and easy ways to order what you need.
If you're looking for additional information on our buying process or another topic, feel free to reach out. We will be more than willing to help. Contact us today!
---
---